A picnic in the New Forest is a summer favourite and the perfect pastime on a sunny day! Get together with family and friends, or enjoy some quiet time with someone close, and head out into the New Forest to enjoy the ultimate alfresco dining experience in our National Park.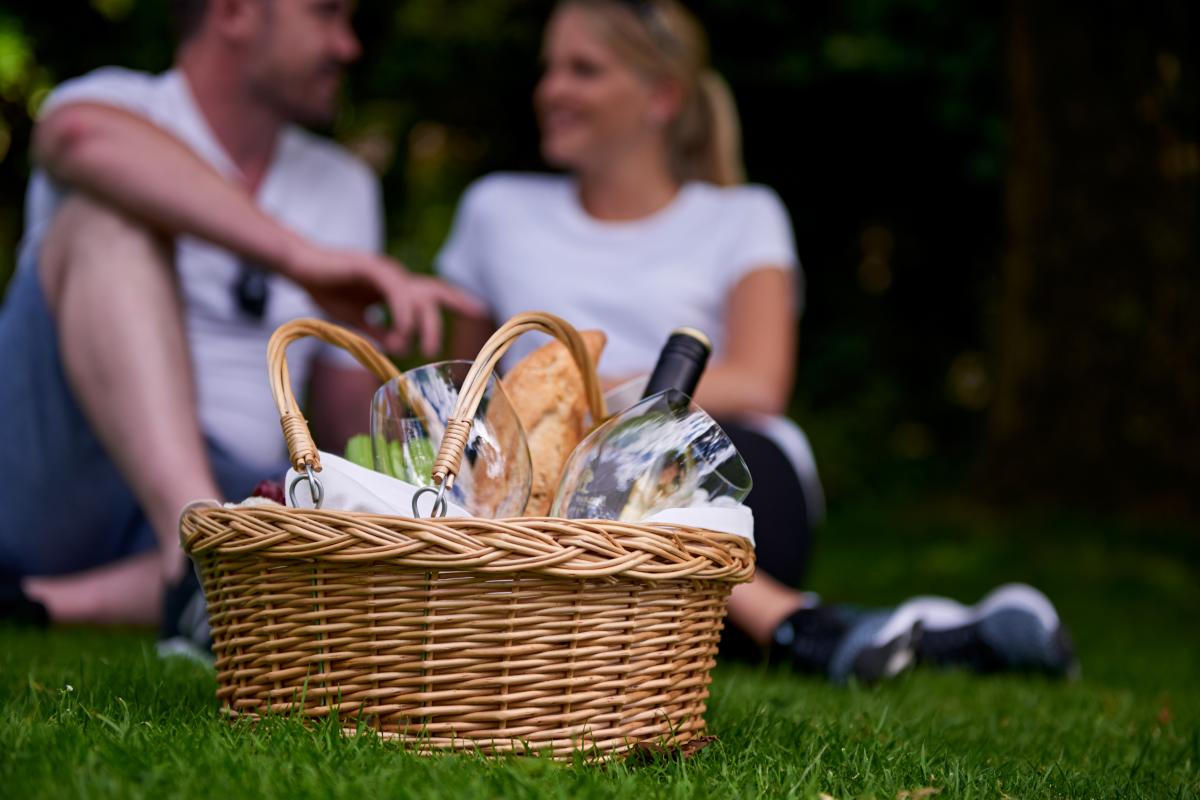 Grazing through a delicious array of food, sometimes for hours, while enjoying the great outdoors, it's no wonder that everyone loves a picnic! But when it comes to what to bring, what are the best foodie components to pack in your basket?
Sandwiches – Of course!
Sausage rolls/scotch eggs/pork pies – It isn't a picnic without at least one of these options included.
Quiche – You can't go wrong with this classic.
Crudites – A pot of chopped carrots, cucumber and celery sticks are an easy way to get more veggies in.
Crisps, and even some dips – Always take a selection so people can pick their favourites!
Cakes and cookies – Something sweet is a must!
Strawberries – Perhaps the nation's favourite fruit? Super refreshing, too – and if you want to really spoil yourself, take some cream!.
Drinks – Don't forget to pack the drinks. Water, juice cartons, a flask of tea, whatever you fancy.
Where's best to get all of this great food? From our local farm shops! Relish into the most delightful picnic ever by grabbing the groceries from farm shops in the New Forest and enjoy incredible food from local producers in our area. You'll definitely be able to find everything you need from Hockeys Farm Shop, Sunnyfields Farm Shop or at Sopley Farm Shop, where you can even pick some of your own produce from the farm, including berries!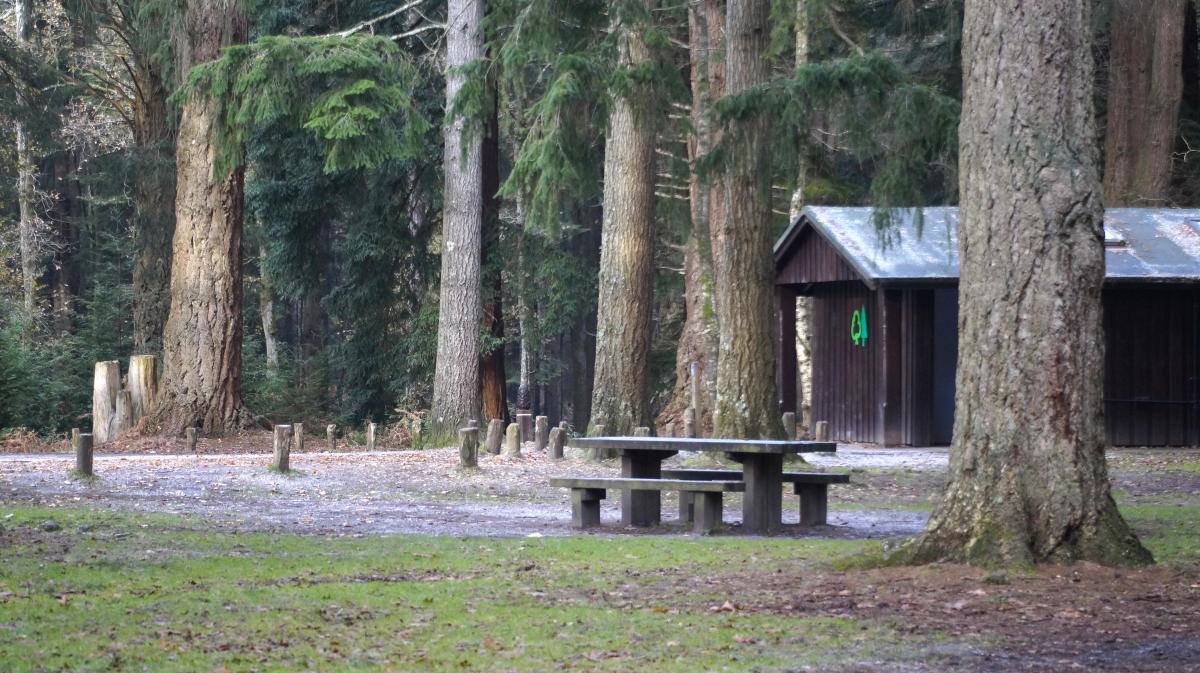 Or, for something even more special, order a pre-made picnic from The Forest Foodie. Named after locations in the New Forest, their fully prepped picnic options are a great way to save you the hassle of preparation, to eat mouth-watering food and to support a wonderful local business, all at the same time. From a traditional afternoon tea to charcuterie and cheese selection or a full 'Fruits De Mer' platter, all of their picnics are available to book online!
Now, it's time to find the perfect picnic spot to lay down your blanket and relax. Luckily for you, the New Forest is full of them! With free-roaming ponies and donkeys wandering by, butterflies fluttering past and birdsong in the distance. Spend the afternoon in the shade of our ancient woodlands, or look out onto breath-taking views across our heathlands, or revel in the ultimate relaxation on our secret coast.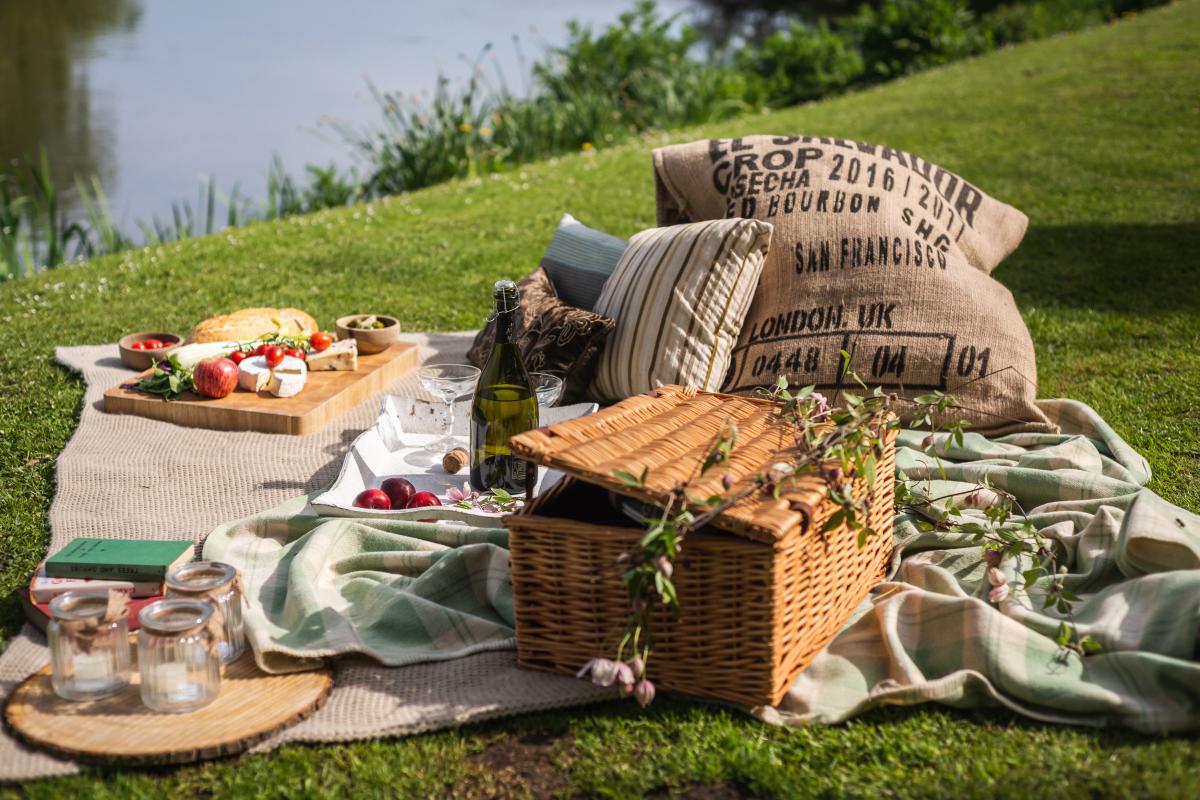 One quick note, please make sure you take care of our beautiful New Forest while you're having a picnic! Take all your litter home with you and never leave any food behind, human food is really harmful to our free-roaming animals. Be forest-friendly and always follow the New Forest Code.
Let's talk picnics with Flora from The Forest Foodie...