Cooler days and darker nights mean only one thing – autumn's coming! But, as summer slips away, don't be sad – with the change of seasons comes the chance to release your inner David Attenborough and spot even more of the New Forest's beautiful and unique wildlife.
Along with our roaming ponies, donkeys, cattle and Pannage pigs – which you'll find until November 17 - the magical New Forest is bursting with amazing animals. And, surprisingly, many are much easier to spot, as the leaves thin and dusk comes earlier.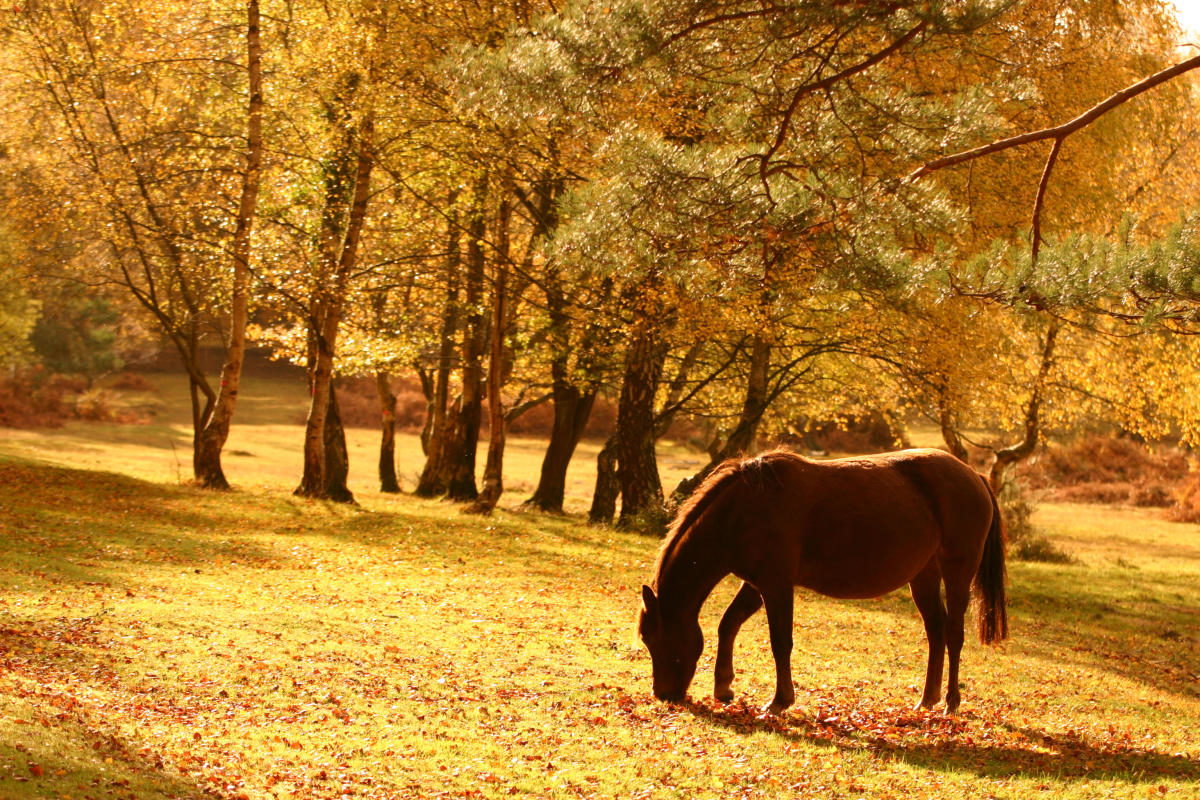 Start with our largest specimen – the magnificent red deer, recognisible by its size and very impressive antlers. We have five species of UK deer here, from the awesome reds, to roe, fallow, sika and the tiny muntjac. Look down into the mud and you may see their droppings (like raisins!) on the ground, along with their distinctive cleft hoof prints.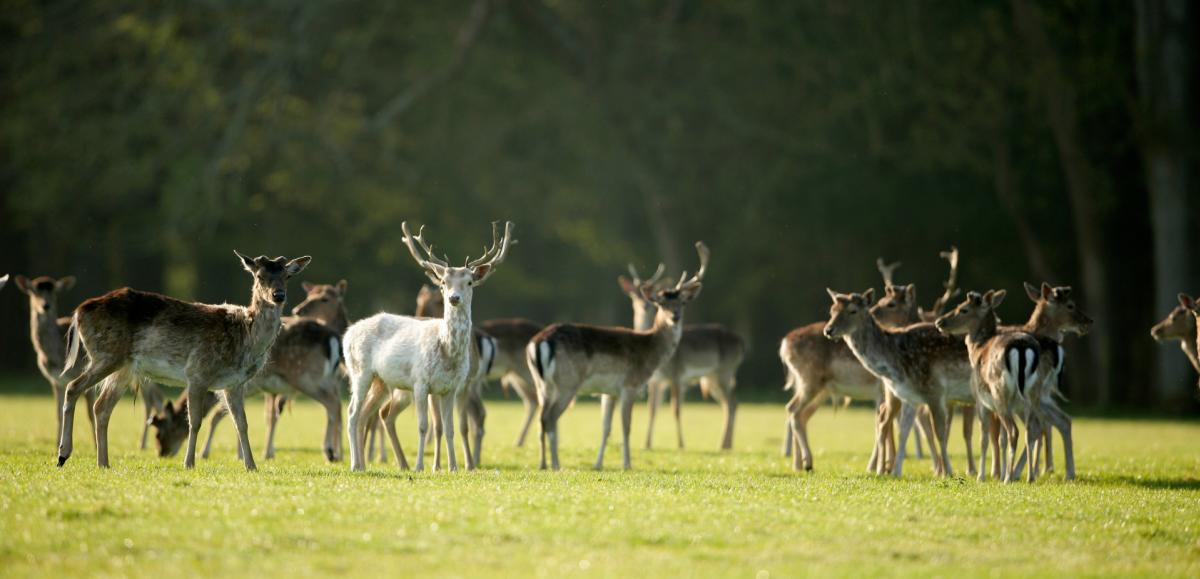 During autumn you'll be able to spot the growing fauns, playing and nibbling vegetation close to their mothers. This is also the season of the Rut – when male deer battle to replace each other as ruler of their particular herd. If you do happen upon a stag fight, move a good distance back from the entire herd. Never go up to or disturb these beasts – they can be dangerous, and you may not survive a charge.
You'll find deer in our woodland glades or on the edges of heaths, at dawn or dusk, which is also a great time to spot foxes and badgers, who like the cover afforded by the gorse and bramble bushes. You may also spot these larger mammals enjoying a quiet drink at one of our streams or ponds, as well as owls and bats, swooping overhead.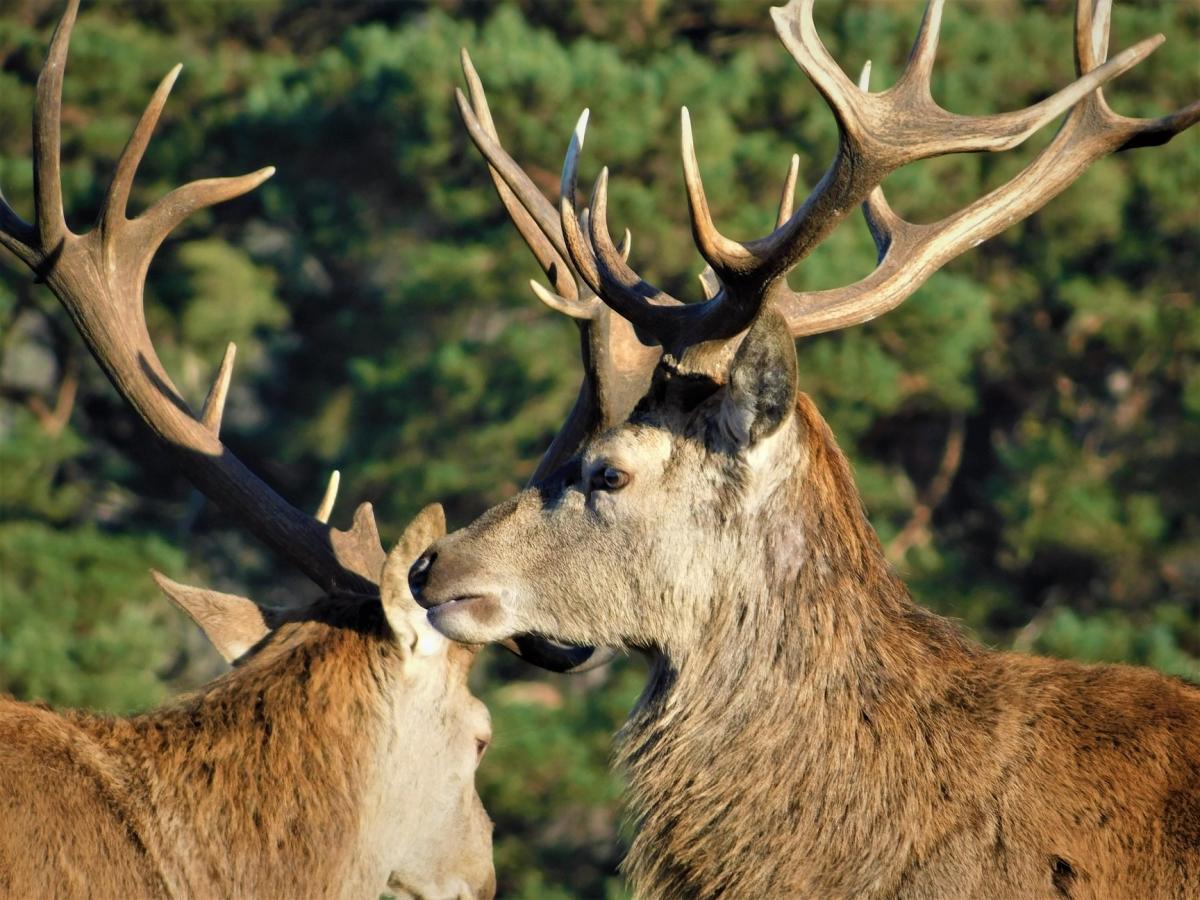 Wait for a warm, sunny day to see if you can catch sight of some of our rarest treasures; the reptiles that like to soak up the rays on a patch of heathland sand or gravel. You can also find them around mature heather patches as well as on sunny woodland paths.
The New Forest is proudly home to all six of the UK's native reptile species, with the largest being the three snakes, the most common of which is the grass snake. If you're very fortunate, you'll spot a rare smooth snake but take great care around adders. They have a poisonous bite and should not be disturbed or handled although, like all reptiles, their first instinct on detecting you is to move away.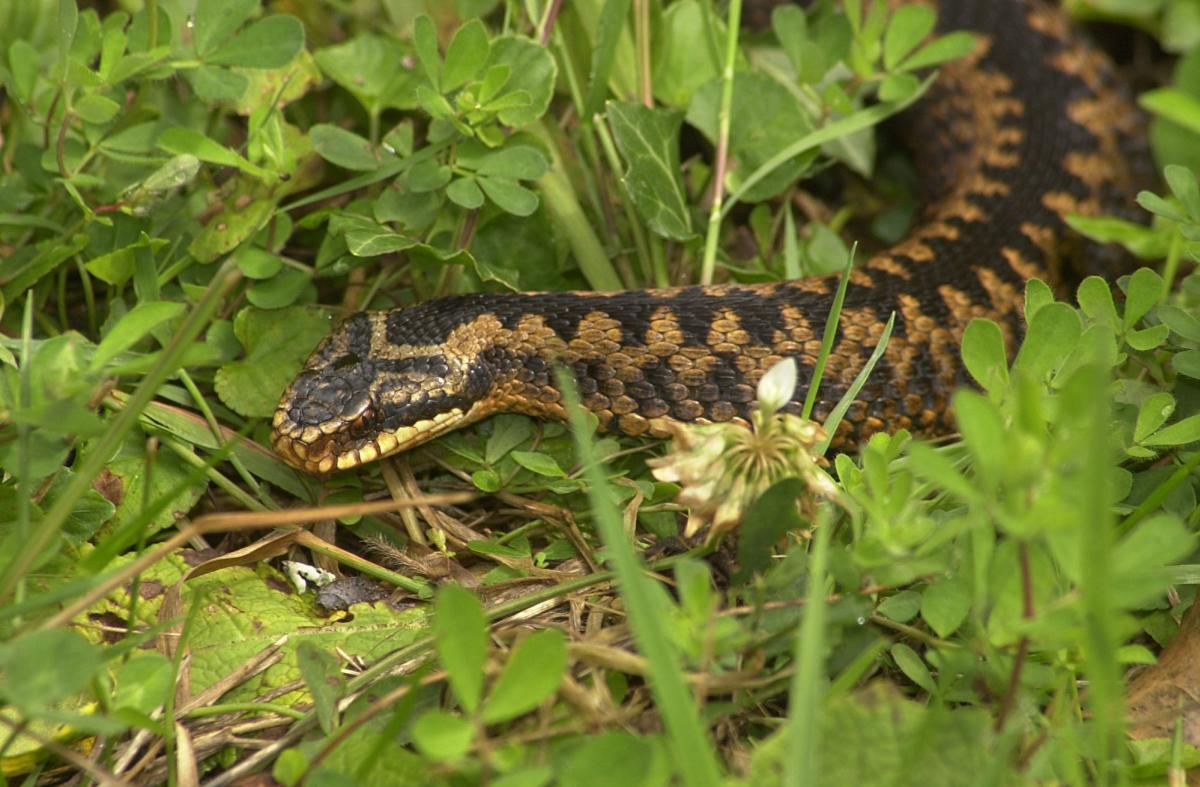 Keep your eyes open, too, in heathland areas, for the beautiful and bejewelled-looking sand and common lizards, as well as the slow-worm, a gentle, legless lizard, which moves like a snake.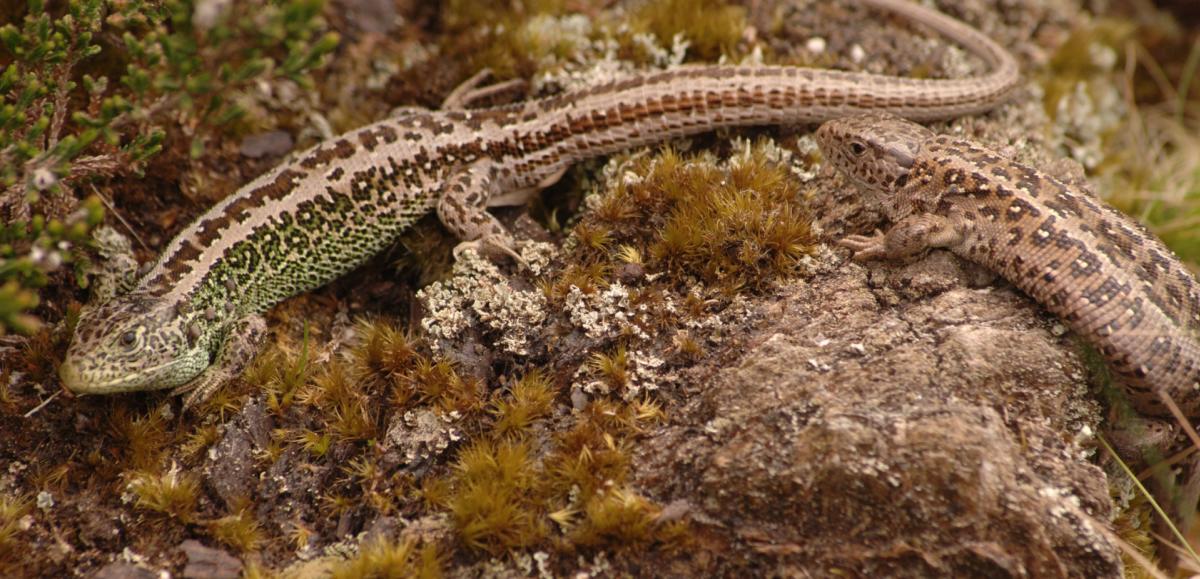 Two other rare animals it's worth keeping a lookout for are pine martens and white-tailed eagles.  So, if you hear birds screeching in the woodlands, pause and look carefully about, especially on the higher branches because you may just have happened upon one of the pine martens that have established two colonies in the New Forest. Chestnut brown with a yellow bib, bushy tail and around 54 centimetres long, they are easily distinguished from weasels and stoats, who live on the ground and have a more orangey coat.
Finally, if a giant bird with a wingspan bigger than a door flies over; congratulations – you've probably spotted one of the famous white-tailed eagles! They live on the Isle of Wight but enjoy hunting in and around the New Forest and the changing season makes it much easier to see them.