If you're suffering with the slight washout summer blues then cure them by planning a fabulous autumn break in the magical New Forest!
Autumn is THE New Forest season. It's the time when tree leaves explode into colour; of crisp, country walks, tranquil, uncrowded beaches and menus at our hotels, restaurants and cafes packed with delicious food from our natural larder.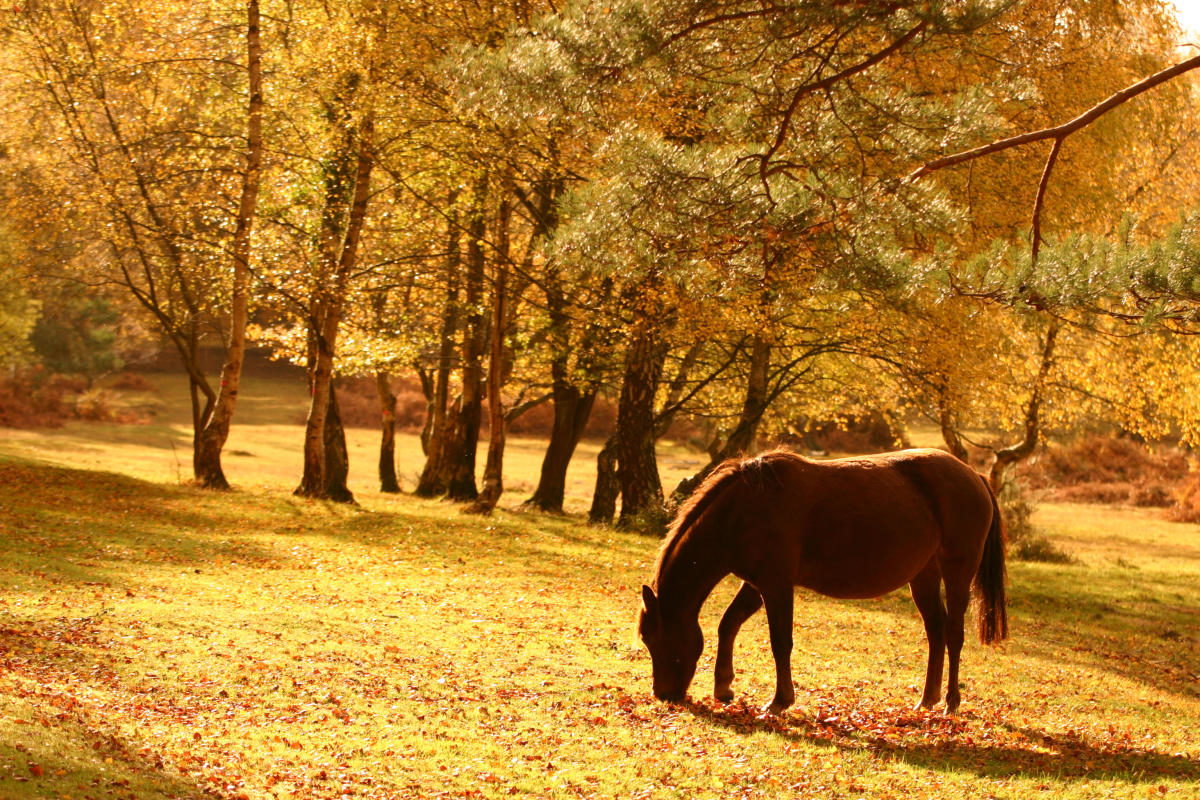 And whether you're coming for a day or a week, you'll find plenty of wonderful things to do.
Start with a little leaf-peeping by stepping into our Ancient Woodlands - we have the highest concentration in Western Europe with more than 1,000 of these priceless old trees. Or check out our Knightwood Oak Trail which has been listed as one of the UK's best for autumn colour – Countryfile Magazine describes it as a 'stunning'.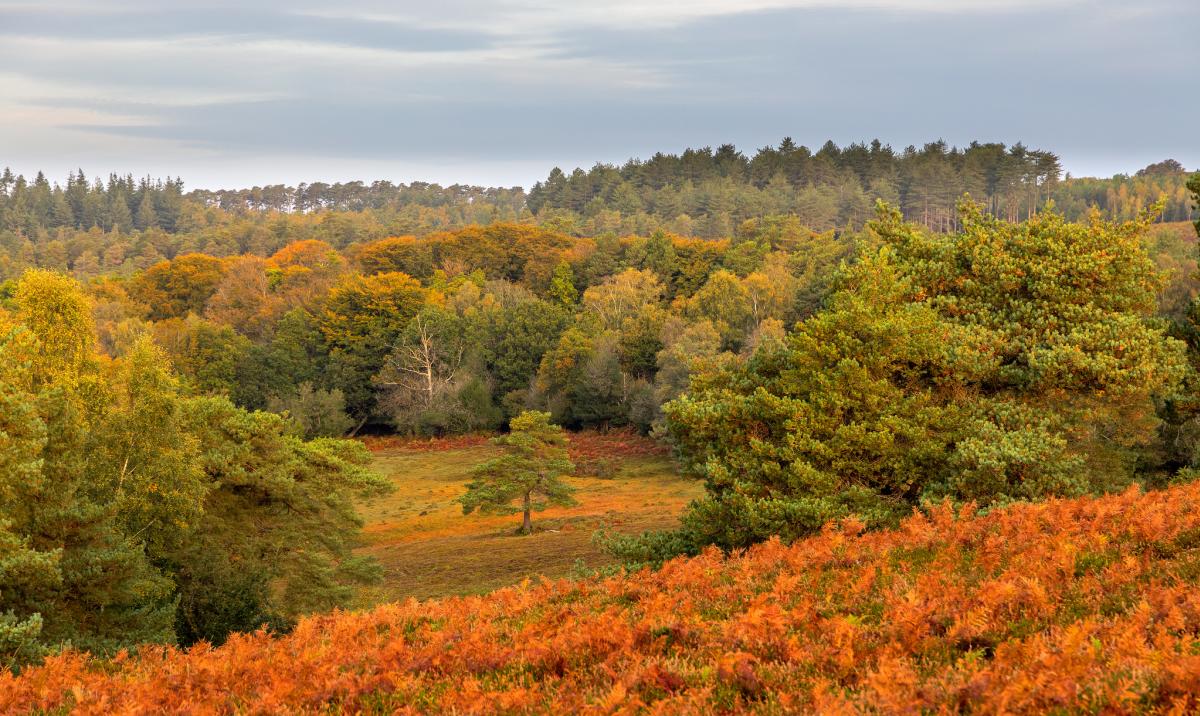 Later in the autumn season, kids and grandkids will love rushing through the rustling drifts of leaves, or scrambling over the trunk of a fallen beech tree. Teach them how to play 'helicopters' with the seeds of the sycamores; throwing them skywards and watching them twirl and drop. Or hunt under the horse chestnut trees for the last of the conkers.
Autumn is a fun time to get out on your bike, too. We have more than 100 miles of trails, taking you across heaths, through woods, over streams and beside historic sites.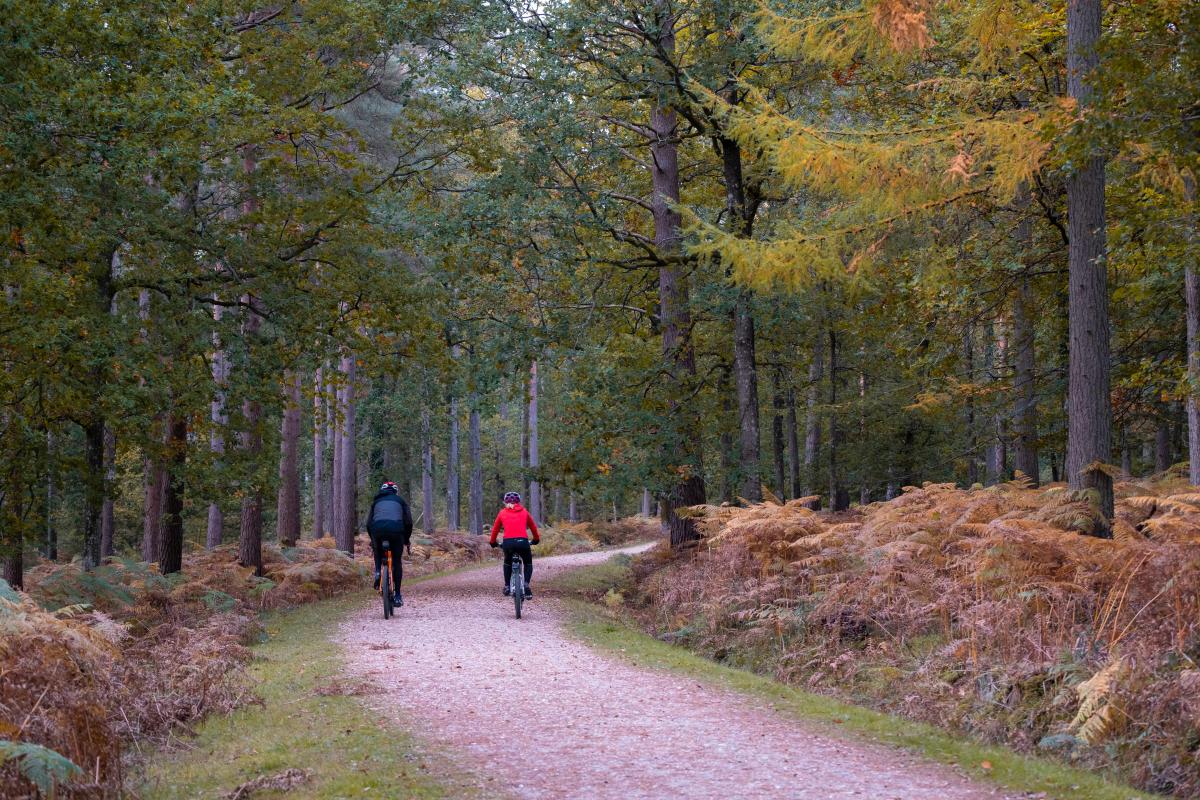 Whilst you're out, keep a keen eye for some of our amazing wildlife, including red and fallow deer stags, although you'll need to give them a wide berth during this time as they engage in some antler battles as part of The Rutting. Take yourself to the Deer Sanctuary at Bolderwood, where you can use the observation platform to watch these beautiful creatures.
Look out, too, for our world famous Pannage pigs. Nearly 200 domestic pigs will be snuffling their way round the oak woods from 11 September until 17 November, eating up the excess acorns, along with the more common sight of our 5,000 or so roaming ponies, cattle and donkeys.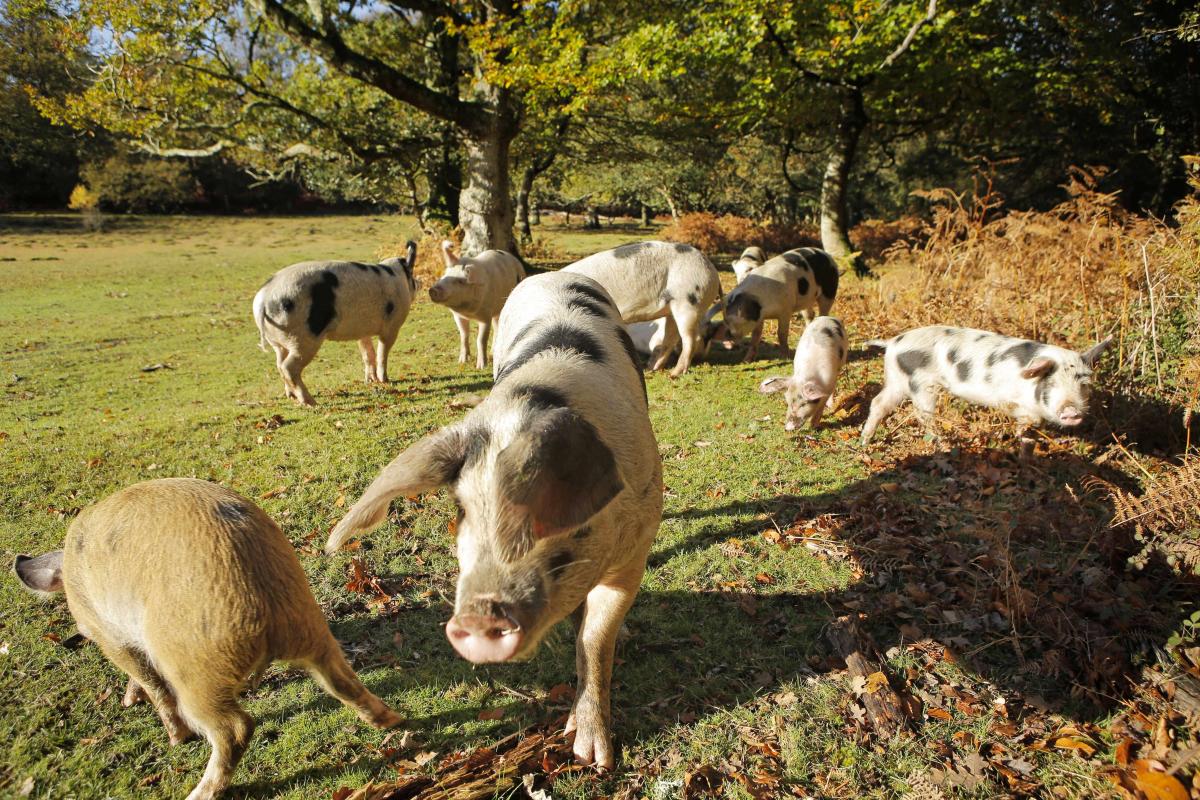 When you've finished your outings, it's good to know that the New Forest is jam-packed with top-notch places to enjoy all sorts of delicious food and drink; from coffee and yummy homemade cake at cafes and tea rooms, to sumptuous tasting menus at pubs and restaurants, as well as local blackberries, cider, wine and cheeses, all made and produced in this unique part of the world.
Now we've whetted your appetite, it's time to decide where to stay on your autumn getaway. From glamping pods, yurts and luxe shepherd's huts to campervan pitches at camping and glamping sites, all the way to 5* spa hotels and boutiques inns, we have the right accommodation for the perfect break.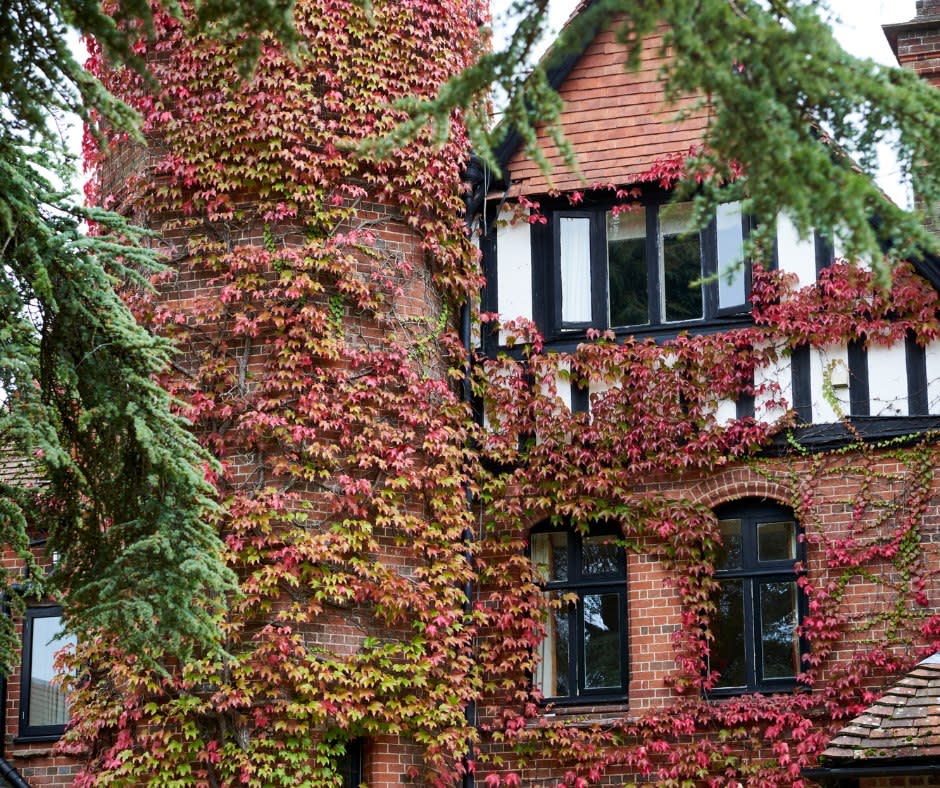 Image - Careys Manor Hotel
Hunker down in one of our pretty self catering cottages, with just a roaring fire for company. Or book yourself into a welcoming B&B, where the hosts know every good thing about the area and will help you to find it for yourself.
Kids will adore staying at one of our beautiful holiday parks, all of which have a range of accommodation to suit your wallet, as well as plenty of entertainment on tap, from sports activities to swimming pools.

Image - Green Hill Farm Holiday Village
If you or a member of your group has accessibility needs, then we have a string of hotels and other accommodation who are ready to welcome them with comfortable rooms, luxury bathrooms and the ability to host their assistance dog, too.
And, talking of dogs, don't worry about leaving your furry friend behind, either. Dogs are welcome at a large number of New Forest hotels, B&Bs, self catering homes, holiday parks and campsites.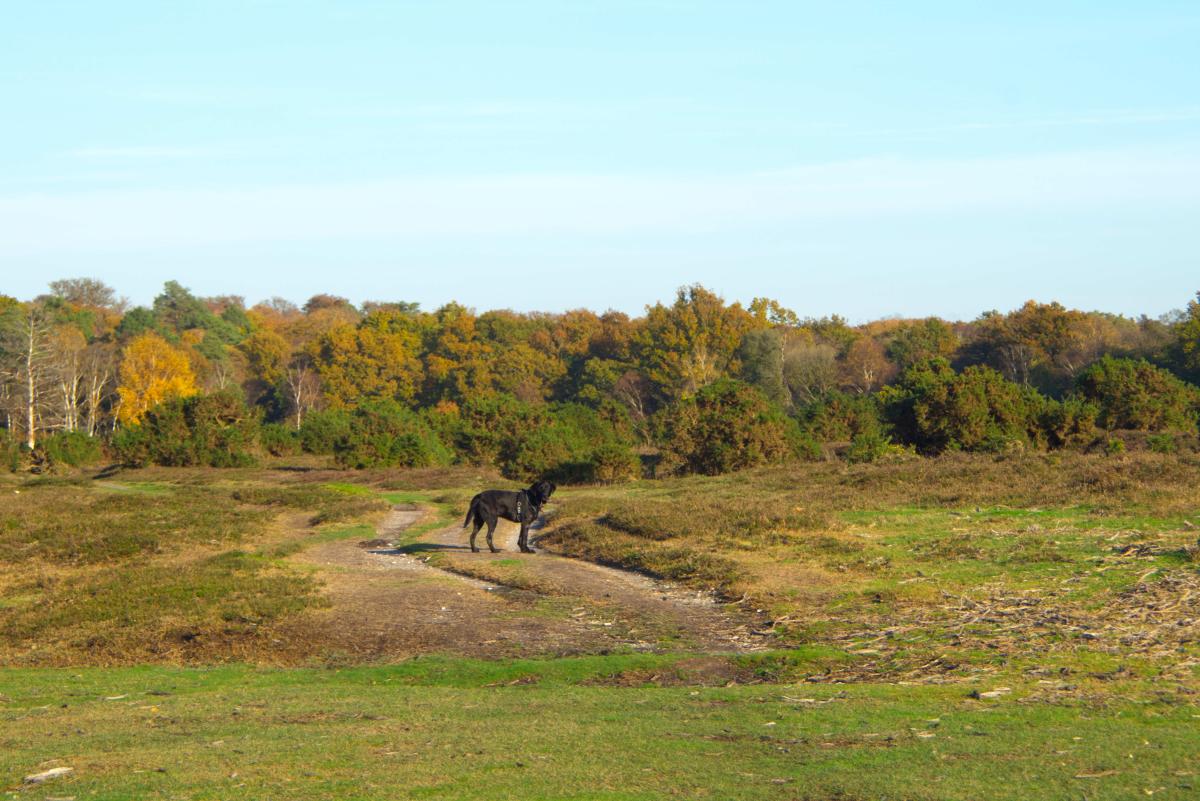 Autumn is a great time to snap up some fabulous accommodation offers. There are more than 30 special offers on our New Forest website, ranging from Back of Beyond Touring Park, to Cottage Lodge Hotel, Careys Manor Hotel, and Balmer Lawn Hotel.
For more autumn inspiration, plus the latest offers, visit thenewforest.co.uk