Most of us have got the memo that walking is good for us – it lowers blood pressure, calms out thoughts and heightens our perception. Combine this gentle exercise with the beneficial effects of being in nature and the colour explosion that is autumn in the New Forest, and you've got a potent mix of reasons to get your hike on!
Autumn is the New Forest season; along with our Pannage pigs snuffling through the oak forests, there are magnificent stags wandering the heathlands and, of course, our ever-present roaming ponies and donkeys. Set against the flaming scarlet, acid yellow and burnt orange leaf colours, it's a magnificent site to behold.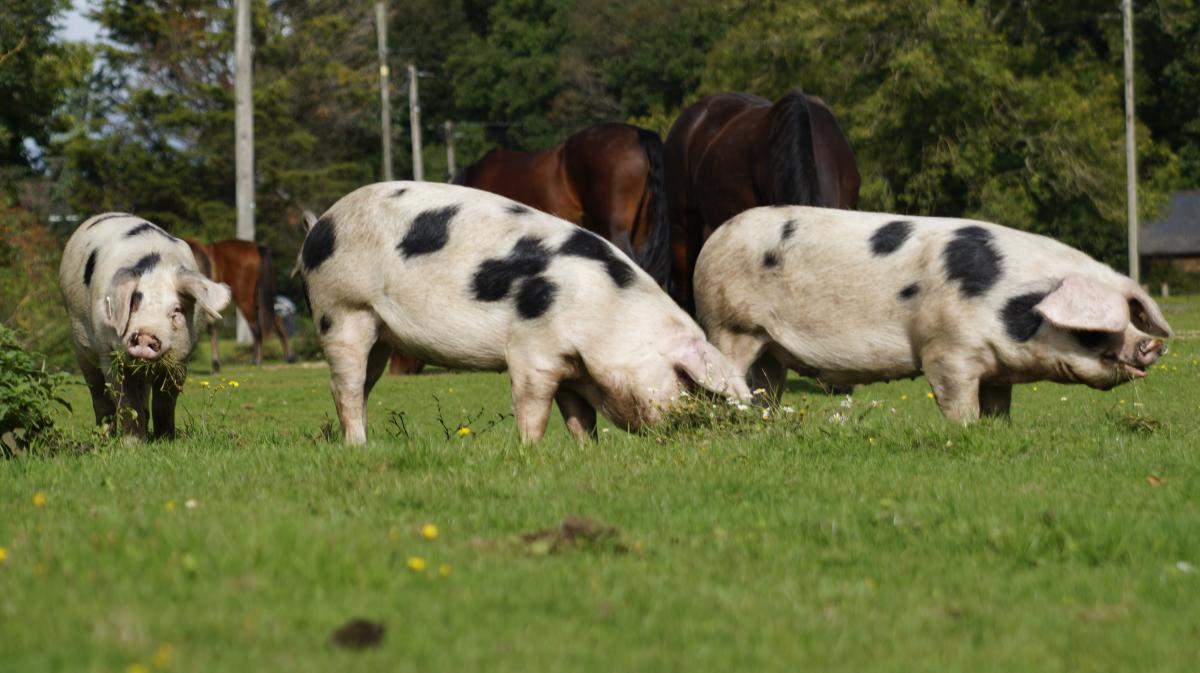 So, to get you started, here are a few of our top Autumn colour walks…
For a good starter stride-out, try the Bolderwood Radnor trail (1.9 miles) You'll pass through woodland featuring sweet chestnut, oak and beech dating from the 1860s, which should be in beautiful yellows and orange colours.  Head towards Bratley Water, the ideal spot for a picnic, then on to the Bolderwood deer viewing platform where you may see the Fallow Deer and, at certain times of the day, watch them being fed by the rangers.
Head over to Ashurst in the Forest's east, and you'll find a 2.8 miles walk that takes in a variety of New Forest landscapes. From Ashurst railway station you'll go past open forest lawns where ponies graze, and through Churchplace Inclosure, a timber plantation with oaks and beech, before crossing the railway into Ashurst Wood for yet more colour. Continue along a road that winds pleasantly through ancient pasture woodland and across a grassy lawn to the historic remains of a saltpetre house, before returning via a roadside cycle track to Ashurst village.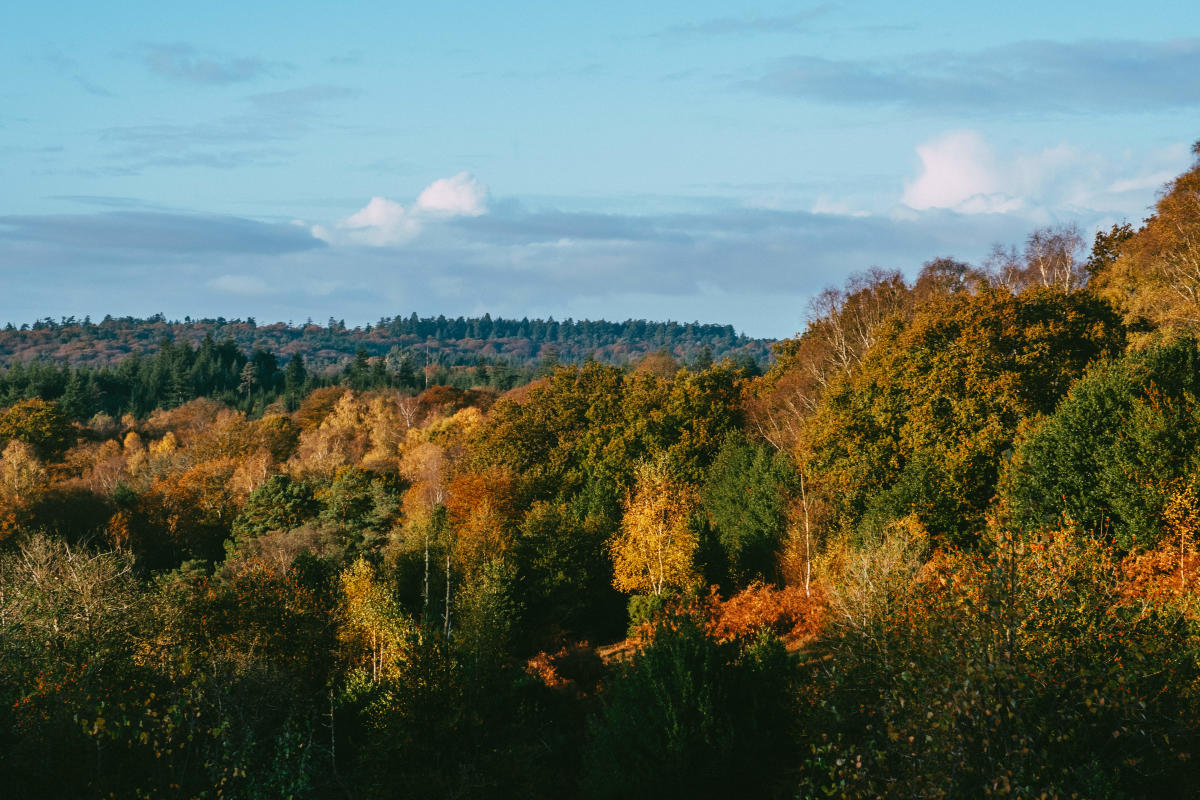 Take a stroll or a cycle through the Ornamental Drive at Rhinefield and you'll soon discover why this route, planted in 1860, is regularly listed as one of the top UK places for a bit of leaf-peeping as well as featuring some real giants on the Tall Trees Trail! While you're there, check out the nearby Blackwater Arboretum trail - it has some sensory areas where you can get even closer to nature and the beautiful trees.
Another short but amazing stroll will take you to the Queen of the Forest, the ancient Knightwood Oak, whose trail was described by Countryfile magazine as 'stunning' for its autumn colours. The walk to the Oak is just a quarter-of-a-mile long but you can extend it through the nearby forest – and admire all the Oak's 'children' as you pass!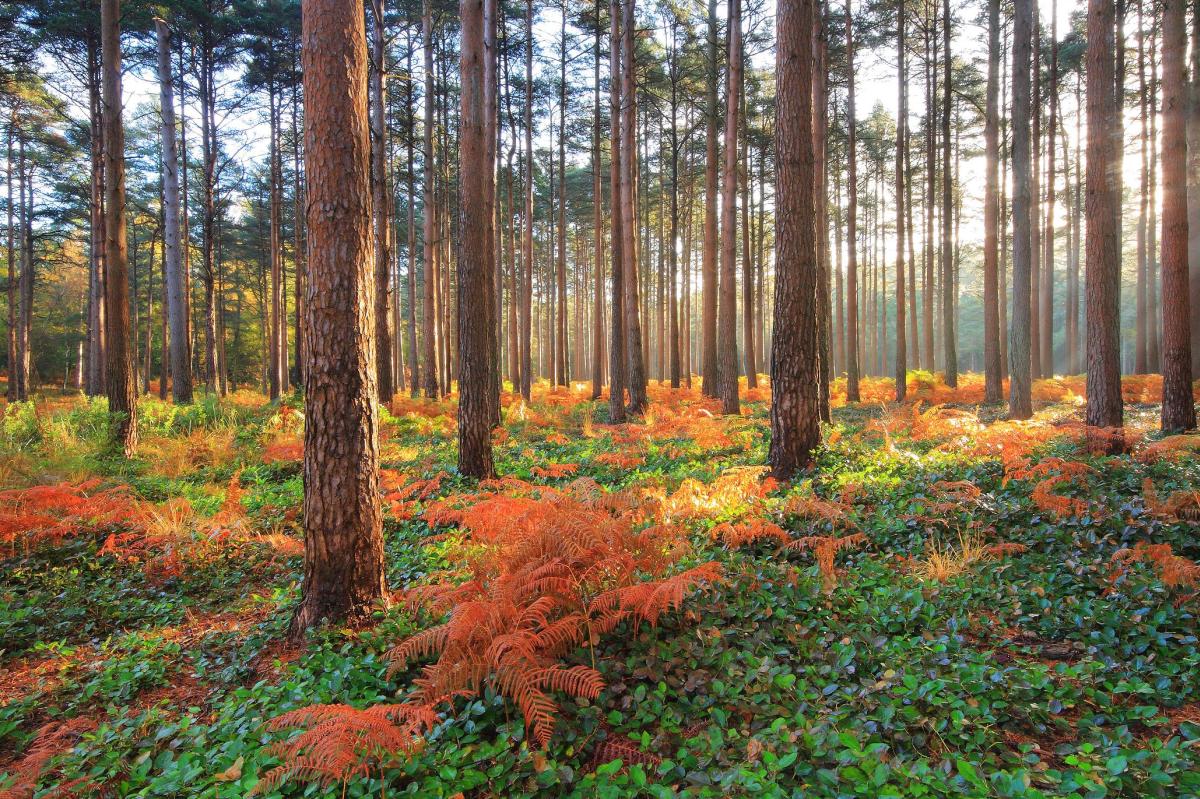 A longer hike – at four miles – will take you on the Copythorne and Cadnam Common Walk, from Moor Road bus stop past St Mary's Church before winding through Copythorne Common and its interesting mix of woodland and open glades. The route then follows rhododendron and woodland edged tracks to the Cadnam River and the Northern Commons with their flaring gorse, yellow-leaved birches and dark purple heather.  Here you can watch ponies grazing before returning through Newbridge and Copythorne Common back to the start.
Don't forget, too, that you can take a turn about any of our Ancient Woodlands to discover some of our most stately and oldest trees. In full autumn colour, they almost seem to float above the ground, so look out for them at Ocknell Inclosure, Bratley Inclosure, Mark Ash Wood near Emery Down and Stoney Cross. Find plenty more walking inspiration on our website.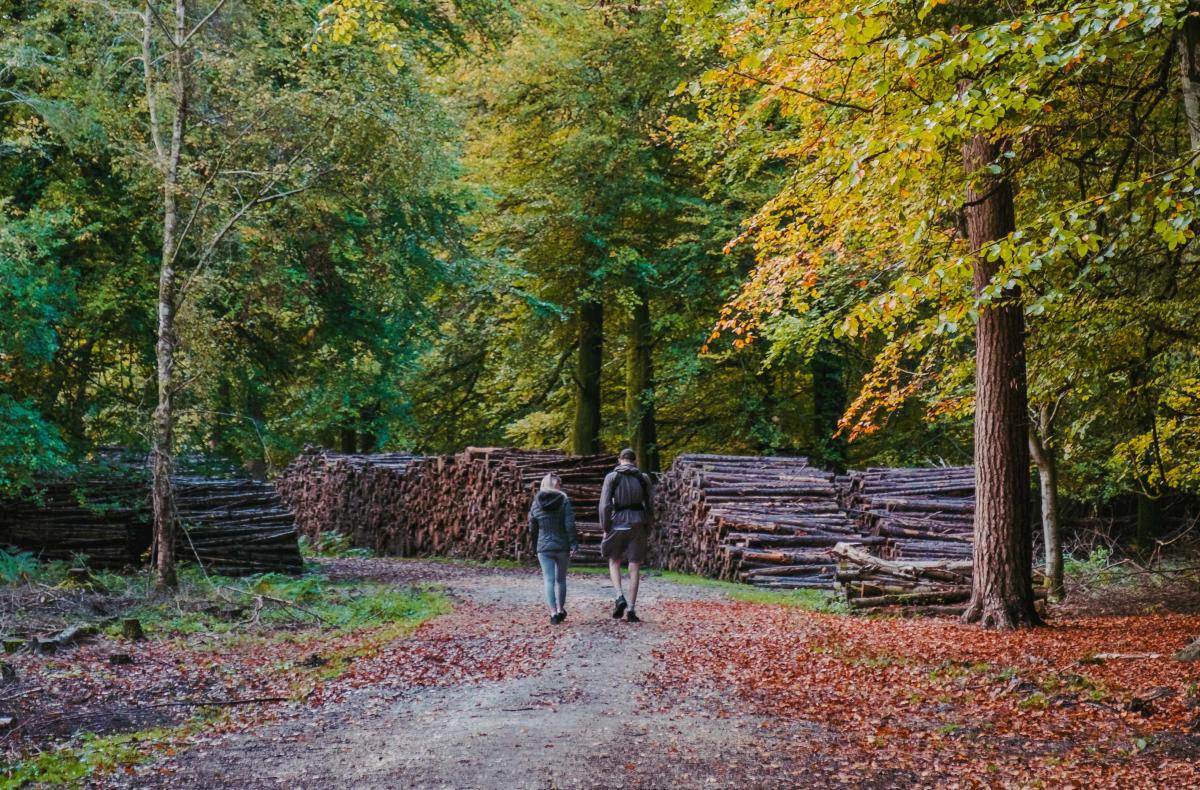 If you're bringing little ones, treat them to a little tree fun; by kicking up the rustling leaves, making 'helicopters' out of sycamore seeds and collecting conkers and acorns to plant and grow trees of their own.
Finish it all off with a mug of hot chocolate or a cool drink at one of our beautiful pubs and inns.