As Autumn sets in, now is the perfect time to start planning your festive celebrations. Gather your nearest and dearest, or invite your co-workers for something a little different this year.
At the Montagu Arms Hotel in Beaulieu, you can indulge on an unforgettable festive feast in the heart of the New Forest, with its breathtaking ancient wintry woodlands painting the backdrop to a Christmas get-together to remember. This year, their Christmas offerings are not to be missed; there's something for everyone – from the party-goers to the pub regulars.
Traditional afternoon tea has been sprinkled with a dash of Christmas glitz and is perfect to share with friends, family or work colleagues. Indulge in a festive themed assortment of sweet and savoury treats in the comfort of the Montagu Arms, surrounded by exquisite decorations, roaring log fires and festive music.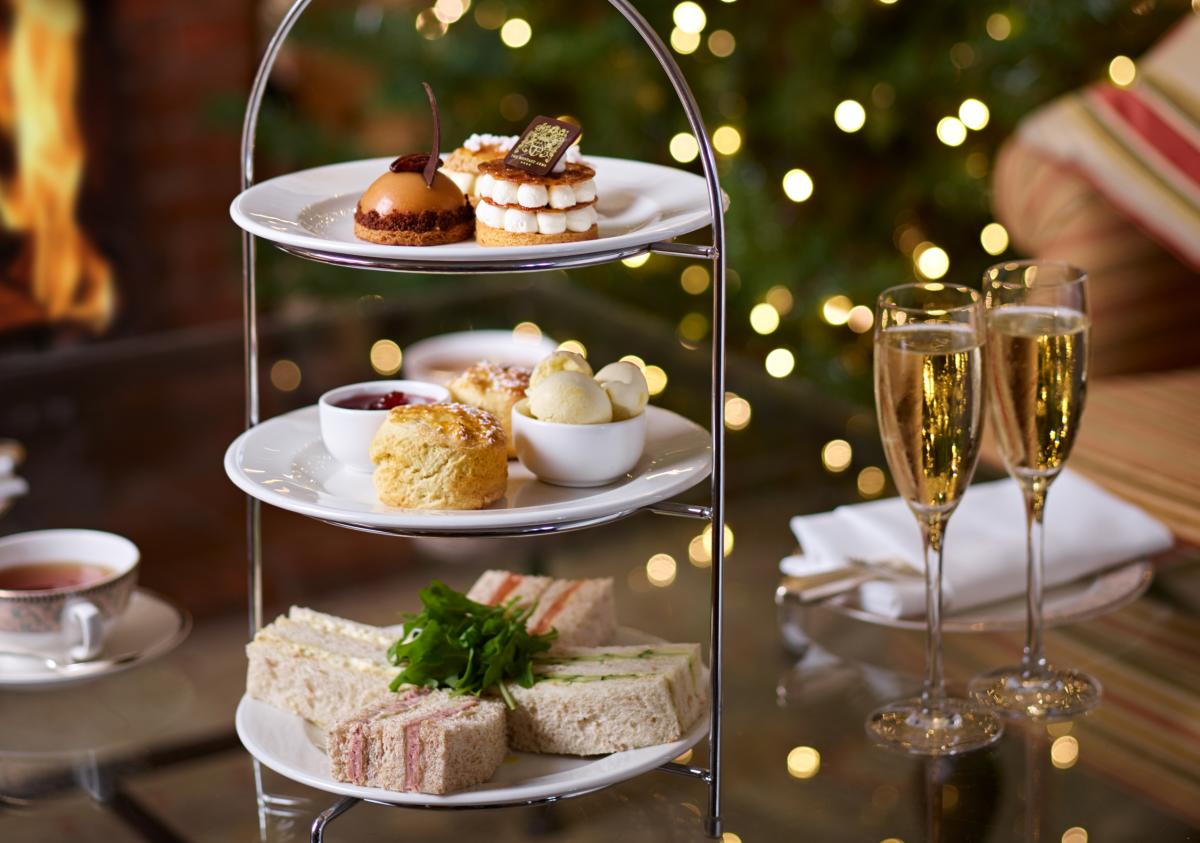 Image - The Montagu Arms Hotel
Dine in the Terrace Restaurant, or one of the elegant private dining rooms, and enjoy fine wine, fine dining and fine company whilst being waited on hand and foot. Enjoy a three-course festive feast from the hotel's delicious seasonal menu, including dishes such as Pumpkin Soup with Marmite, Monty's Ale Welsh Rarebit, and English Very Berry Sherry Trifle. There's no better way to spend the most wonderful time of the year.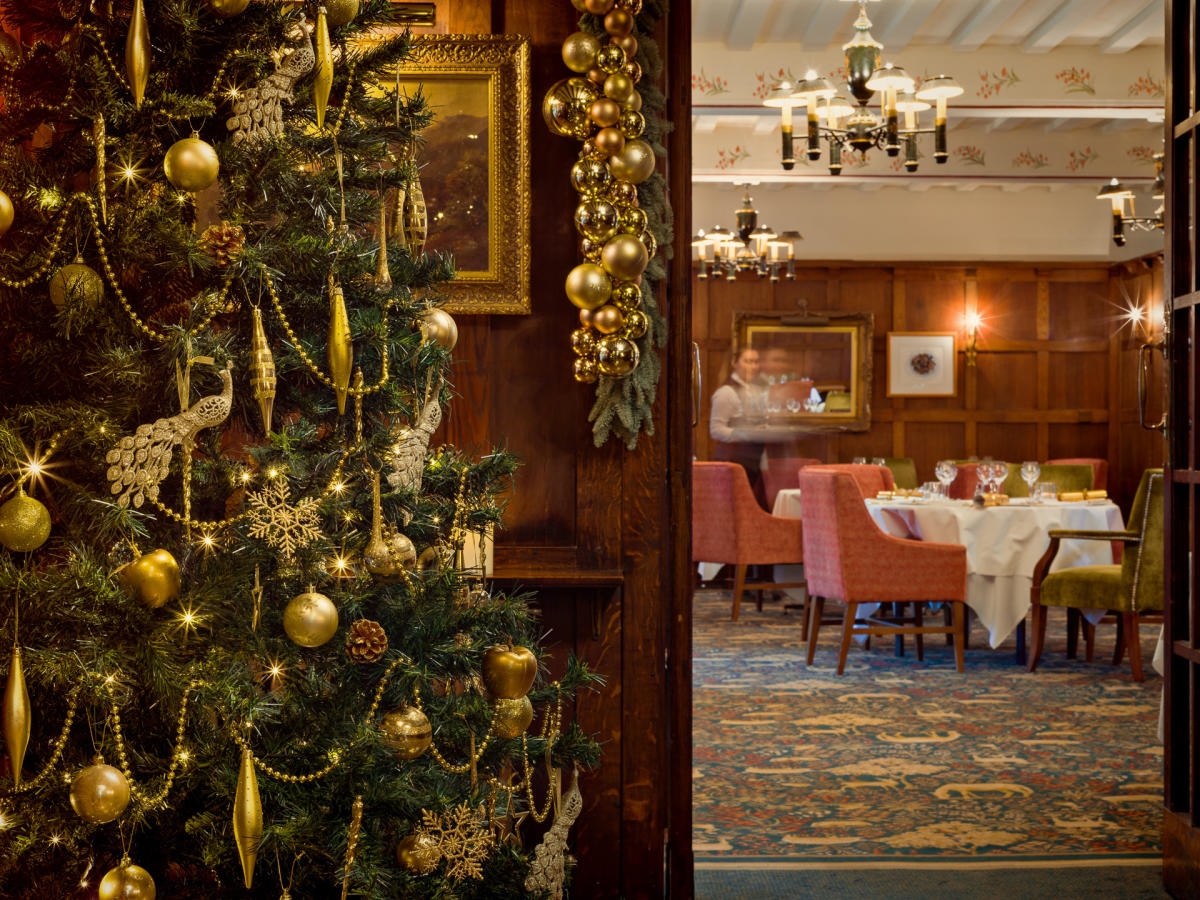 Image - The Montagu Arms Hotel
A Christmas celebration at Monty's will be one for the ages. Let the pub's attentive and warm hosts take care of your Christmas get-together – taking the pain out of the planning for you. Indulge in a hearty Christmas feast, with classic festive dishes taking centre stage; from the Roast English Turkey with classic trimmings to the Christmas Pudding dripping with Brandy Sauce. There is no better way to catch up with friends and family before Christmas than being surrounded by cosy pub comforts and all the sparkle you can expect from a Christmas setting. 
Nothing says 'Happy Christmas' like a traditional Christmas Day lunch with all the trimmings, which Monty's Inn has certainly mastered. On the menu, expect to see delicious festive classics, along with mouthwatering additions like Wild Mushroom & Ricotta Tortellini with Roasted King Oyster Mushroom, Rainbow Chard & Brown Butter, and White Chocolate Crème Brûlée with Stem Ginger Shortbread. Plus, they've got the best gift of all for you this Christmas Day - there will be no washing up to do!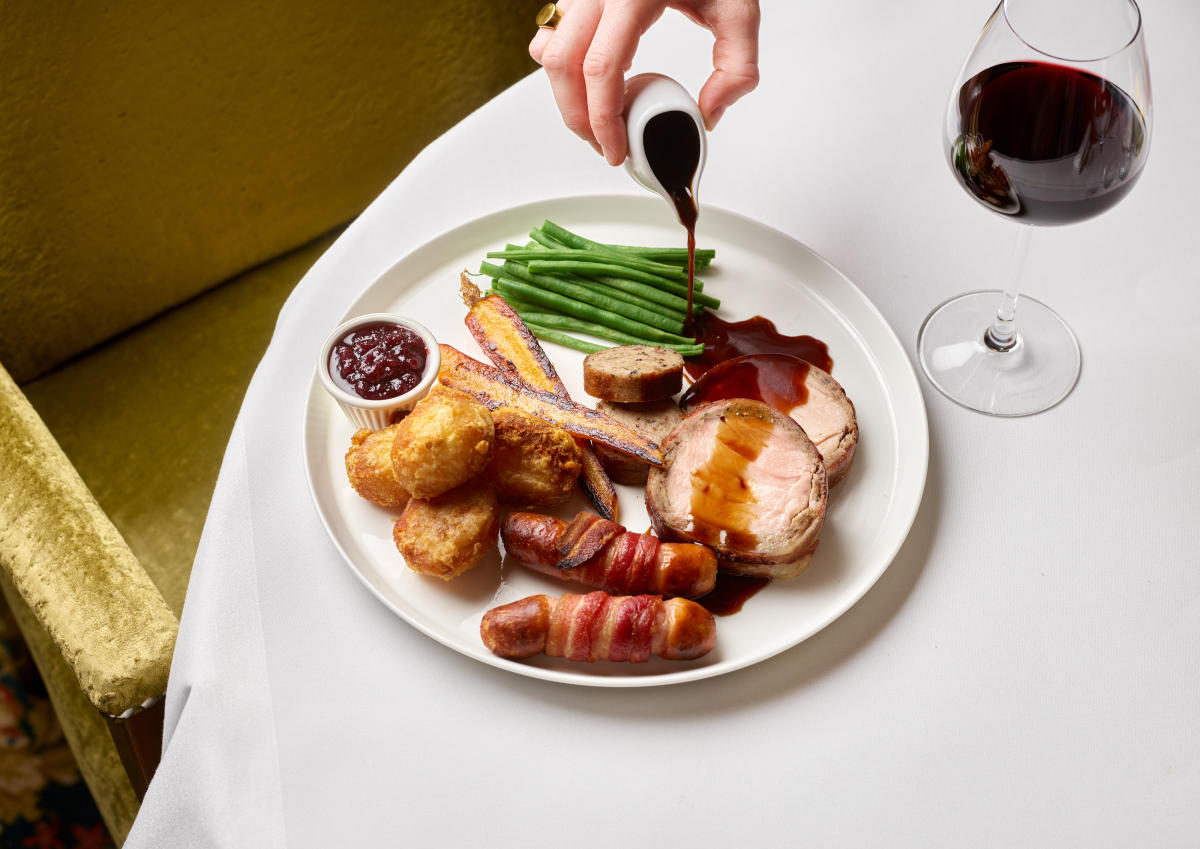 Image - The Montagu Arms Hotel
Give the gift of indulgent moments to someone special this year. With an array of gift vouchers available, the Montagu Arms is your perfect one-stop shop for Christmas gifts for the family. Whether it's a Dining Break for Two, an indulgent Afternoon Tea, or simply a monetary voucher towards their next short break in the New Forest, these Christmas gift vouchers are sure to warm hearts this winter.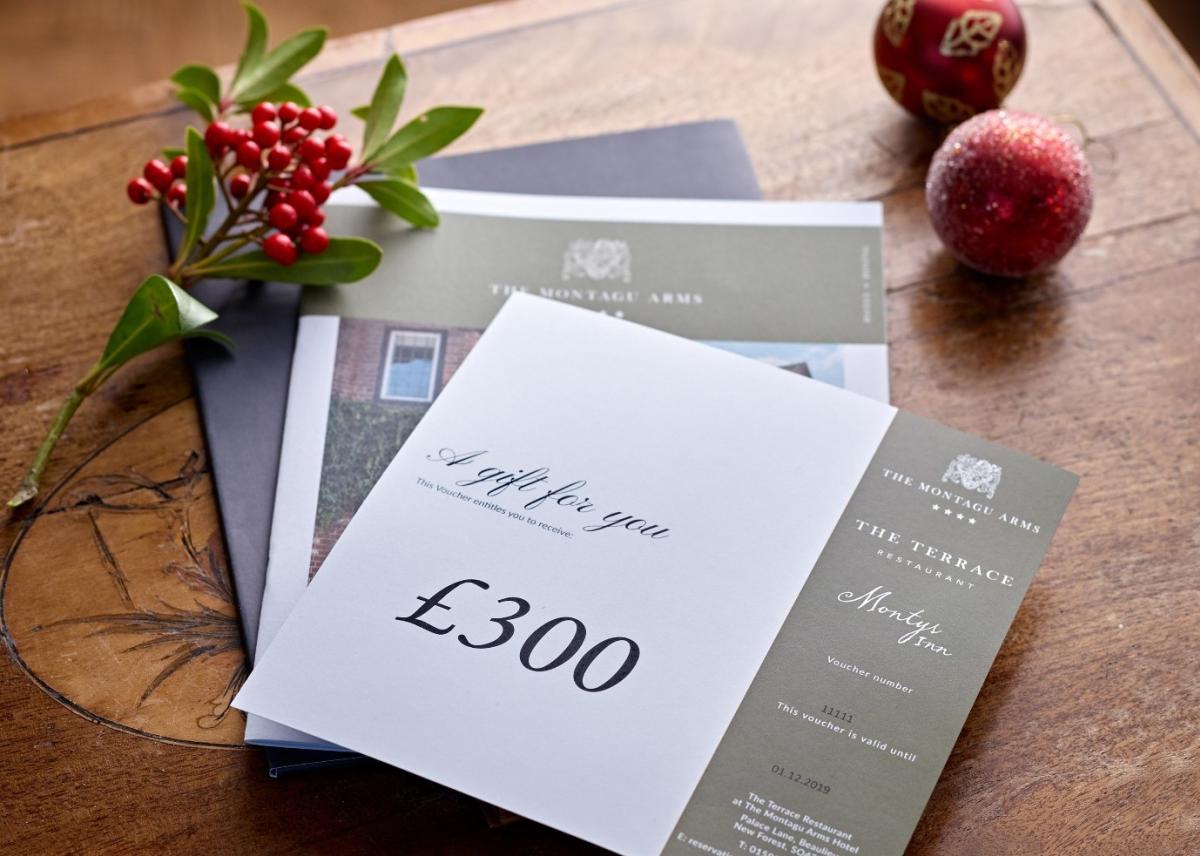 Image - The Montagu Arms Hotel
With so many festive offerings, the Montagu Arms Hotel has made pre-Christmas gatherings and Christmas Day dining easy. Whether you're near or far, this luxury hotel, with its elegant dining options and relaxed party settings is worth the visit. The New Forest is full of festive charm come winter and being located in the heart of Beaulieu, this hotel is the perfect base for all your festive adventures.
For more information on Christmas events at the Montagu Arms or to make a booking for your party or celebration, please contact the Events Team at 01590 614 981 or make an enquiry.