With walking and cycling being some of the most popular ways to spend the day in the New Forest, we decided it was super important to enhance your New Forest experience by creating easier to follow route navigation, ensuring that you can enjoy your time without worrying about losing your way in the woods!
Explore our revamped walking & cycling trails, now equipped with additional route details, an interactive map featuring useful step-by-step directions, handy links and the option to export to Google Maps.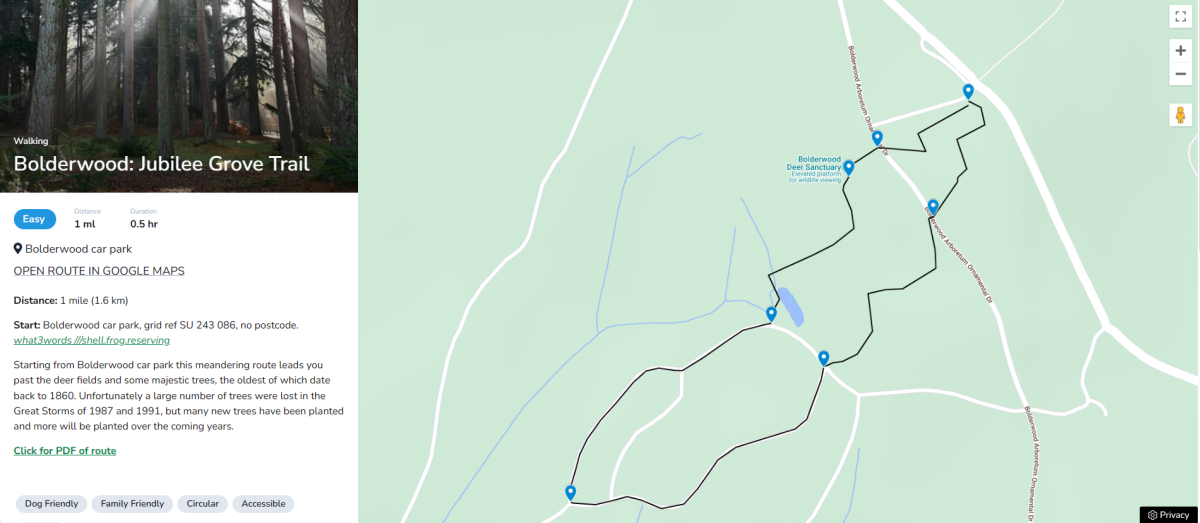 Image : Example of new walking route
Don on your walking boots and head out on a stroll through the New Forest. Did you know that we have over 140 miles worth of walking paths in the New Forest? Discover a diverse range of routes through our gorgeous National Park, from those shorter walks suitable for family outings, including top dog walks and accessible routes, to longer hikes for the keen walker.  We also have a choice of walks that are great for wildlife, history and coast lovers, and also walks which will take you on a wander through towns & villages, including delightful pub jaunts. With all routes now being made easier to follow with our new interactive walking maps!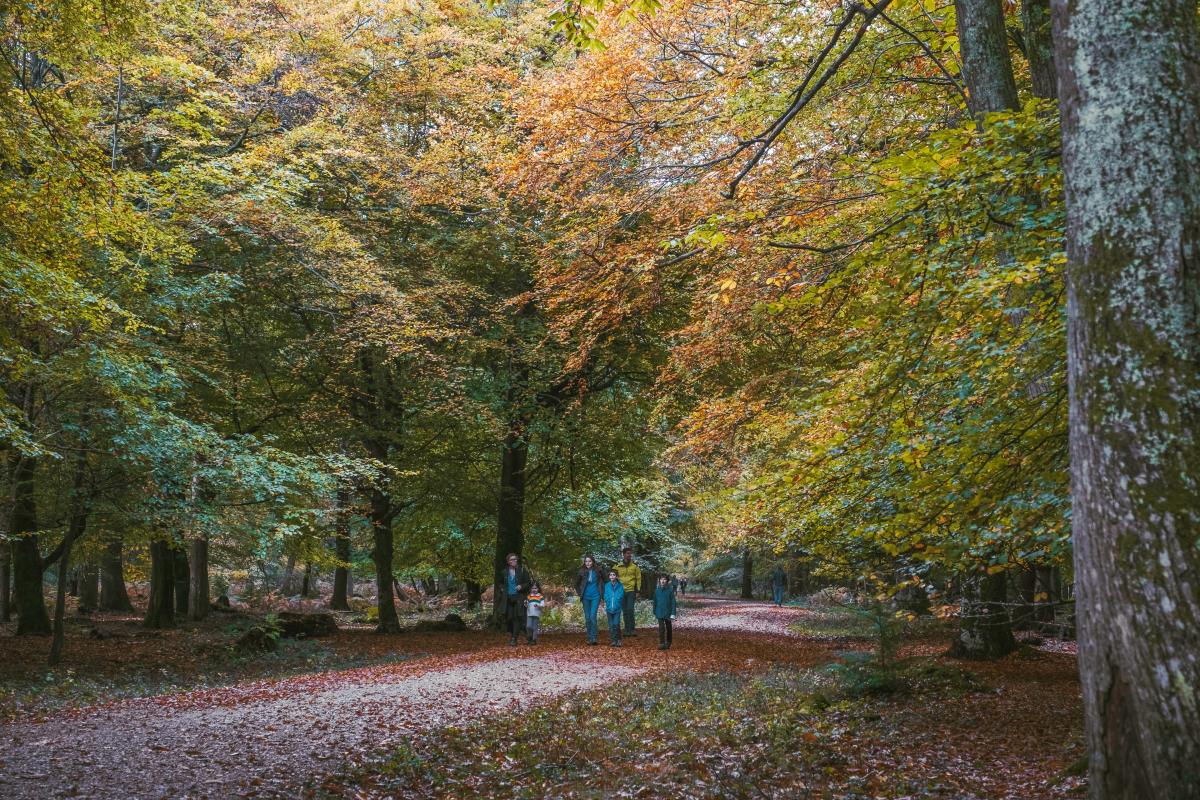 Or, if you want the thrill and excitement of exploring the New Forest by bike, we've got the perfect new-look cycling routes for you to follow! Browse through our selection of fantastic routes, designed to accommodate riders of all ages and skill levels. Whether you prefer shorter rides or you're an avid cyclist looking for a challenge on a longer excursion, we have options to suit all who want to get out and about on two wheels.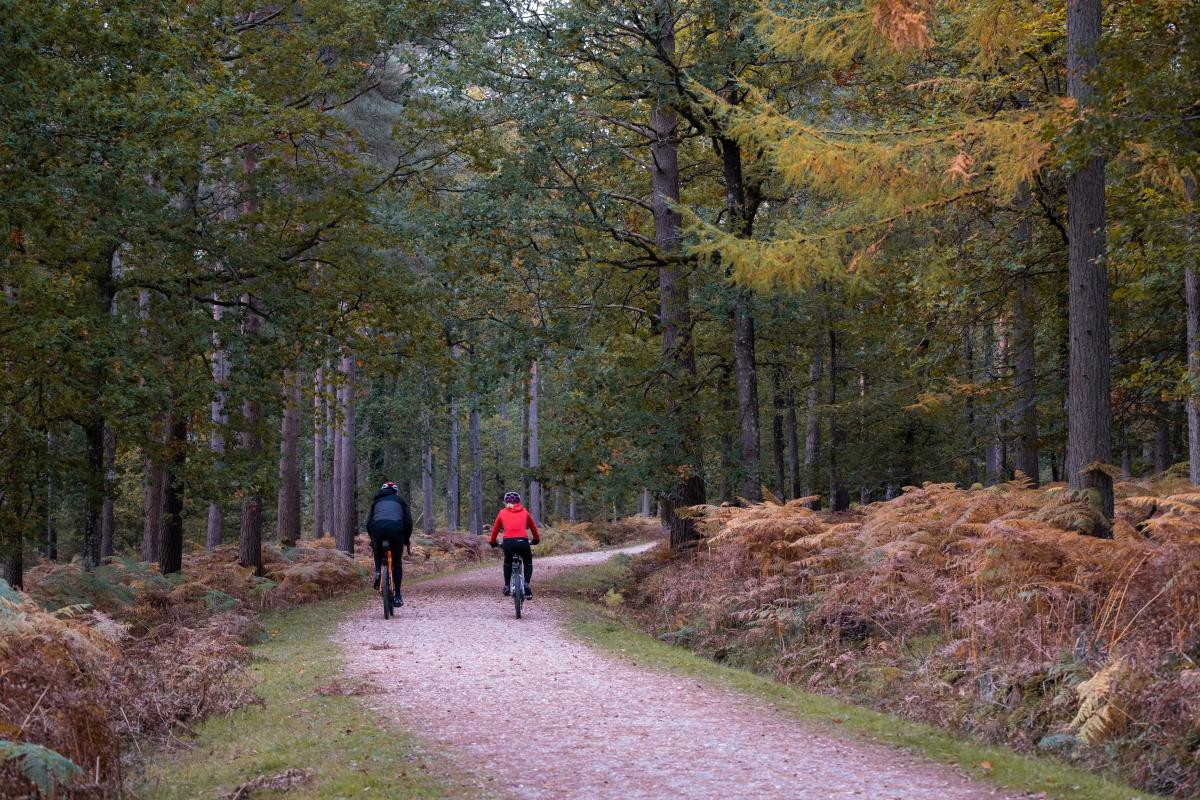 Check out our new interactive walking and cycling routes and embark on New Forest adventures.
If all this walking and cycling talk has made you want to get out into the forest as soon as possible, it's not too late to book your spot on an enchanting guided walk or bike ride at the New Forest Walking & Cycling Festival – which is taking place right now, until 29 October! Don't miss out on the array of exceptional events that offer a chance to discover our stunning autumn landscapes and gain deeper insights into our wonderful forest. Find out more information and book here.
Walking in the New Forest is an excellent way to discover our ancient woodland, beautiful heathland, pretty villages and 'secret' coast. Anyone with a keen passion for walking and wildlife will love the variety on offer.
Cycling in the New Forest gives you a chance to truly experience all the great things we have to offer and get close to our amazing nature.