We call it our secret coast – the 40 miles of tranquil shoreline that mark the place where the magical New Forest meets the sea – as many people don't think of sea and sand when picturing the New Forest!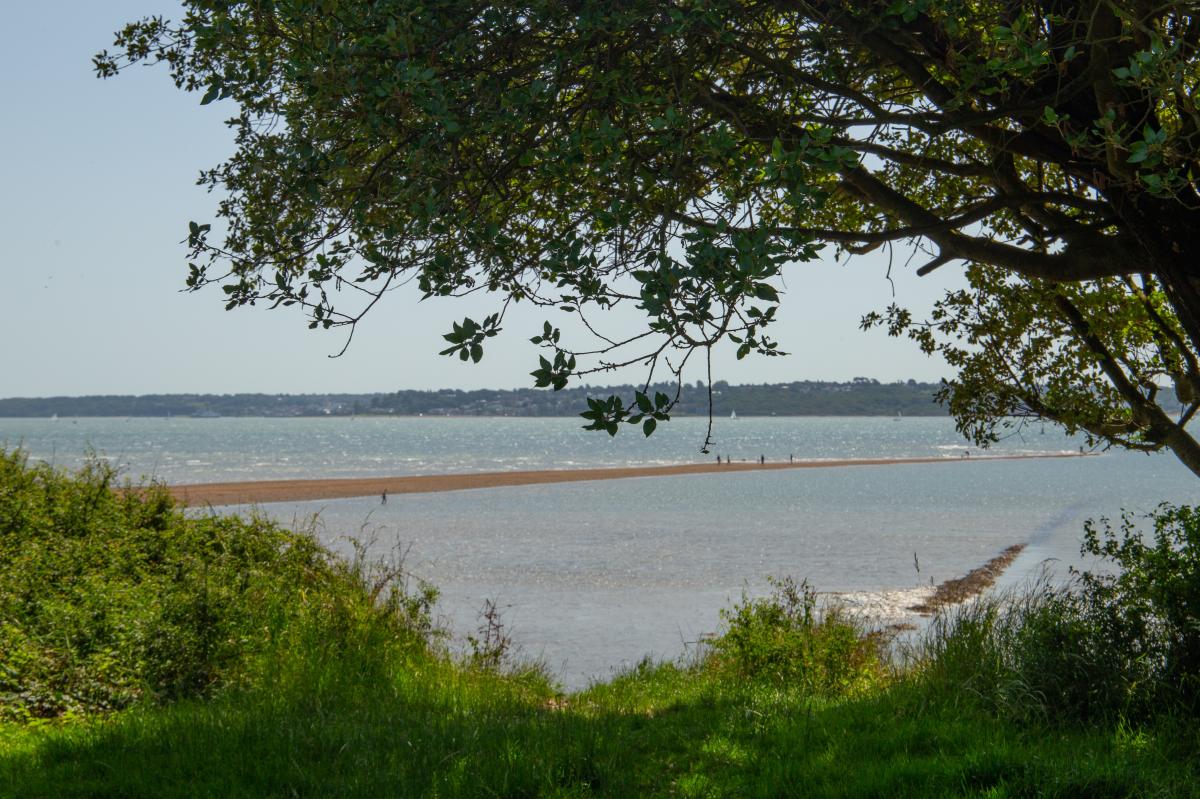 Image - Lepe Country Park
It's a world of quiet beaches, elegant estuaries and a history stretching back as far as time itself. It was from a New Forest beach that Queen Victoria is said to have first glimpsed the location for her home on the Isle of Wight, and on our shores that well-wishers got their last glimpse of the Titanic, as she set off on her doomed voyage.
Here are some ideas on how to get the best from this timeless part of the world.
For a traditional day on the beach, opt for Barton on Sea or the Milford on Sea beaches. Hordle Cliff beach, accessed from a steep set of steps, is the ideal place to enjoy an ice cream with stunning sea views or dip your feet in the salty sea!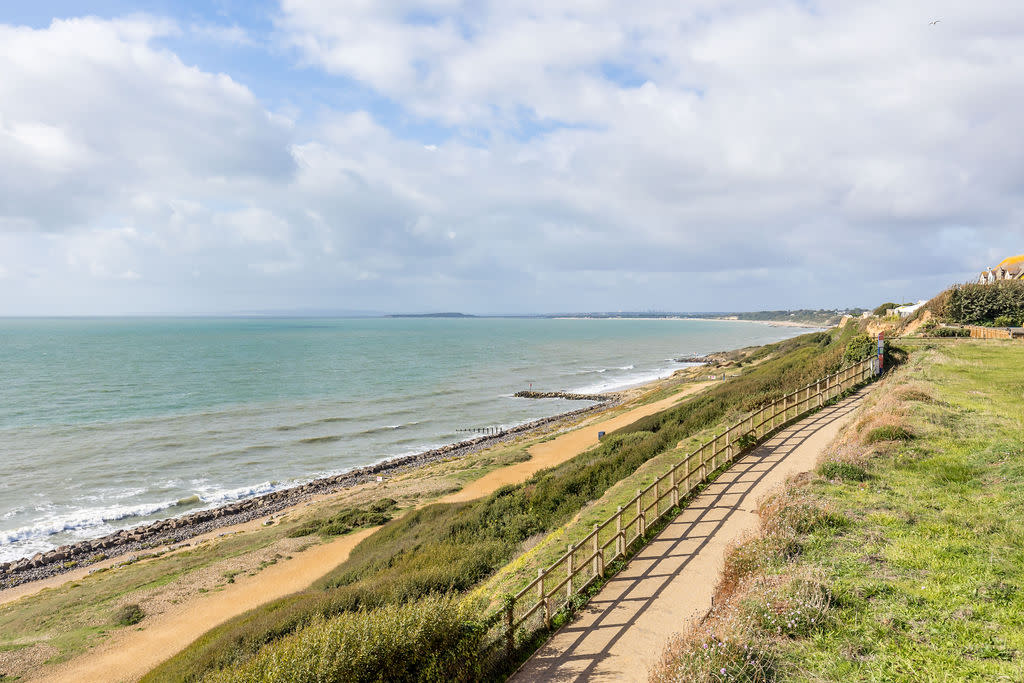 Image - Barton on Sea
Head to Lepe, from whose peaceful shore Queen Victoria gazed upon Osborne. Lepe Country Park also has an excellent café and is one of the few places in the New Forest you can officially barbecue, so long as you advance book one of the approved, fixed barbecues at the site. ALL other barbecues are banned due to wildfire risks.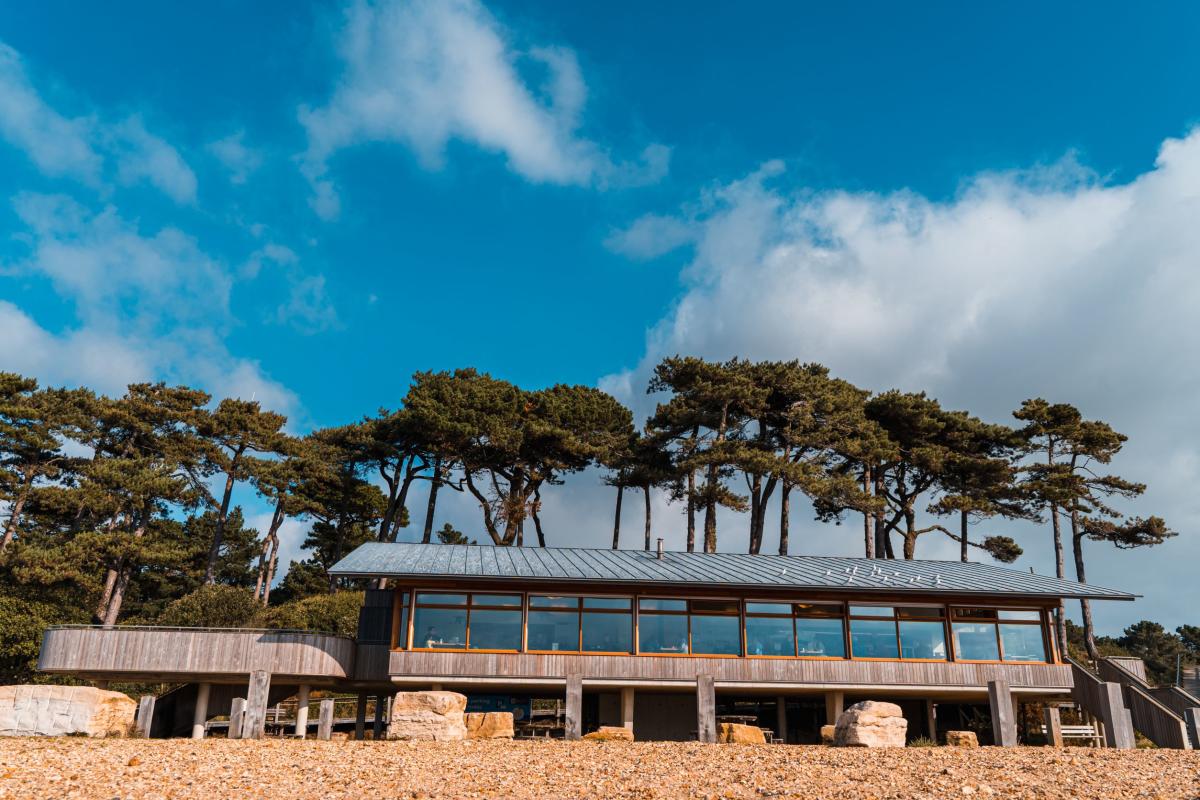 Image - Lepe Country Park
If you fancy a truly secret spot, cycle or walk to Tanners Lane near Lymington. The beach at the end is minuscule and there's no parking but, if you're very lucky, you may be rewarded by the rare sight of the New Forest ponies, paddling and rolling on the scrap of sand there, as this is one of their secret beaches, too!
Ship ahoy? If you love a big boat, then look up the sailing times of the cruise liners and park yourself up on Calshot beach at the Forest's eastern tip. This peaceful place will give you a front-liner seat, to witness the arrival and departure of the Three Queens.
Another fab way to see our most famous cruise ships is to take the 640-metre trip along Hythe Pier on the World's Oldest Pier Train, and embark on the regular Southampton-bound Hythe ferry.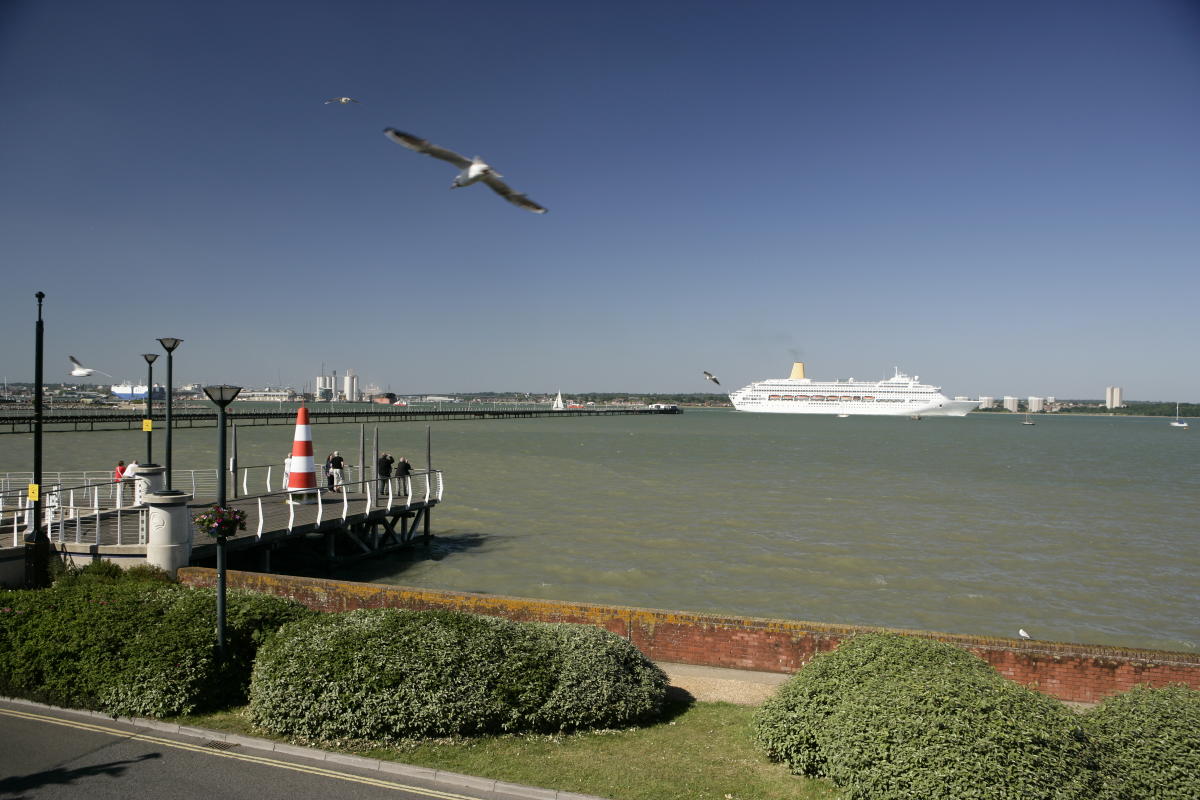 Image - Hythe
Or, if you're quick, you may still be able to book for one of the trips on the historic Steamship Shieldhall, which is running a number of excursions in the area this summer.
If industrial heritage is your thing, check out the former salt pans at Keyhaven Marshes, to the west of Lymington. Now a wildlife reserve with some rare birds to be spotted, the area was once the centre of Britain's 18th Century salt-production.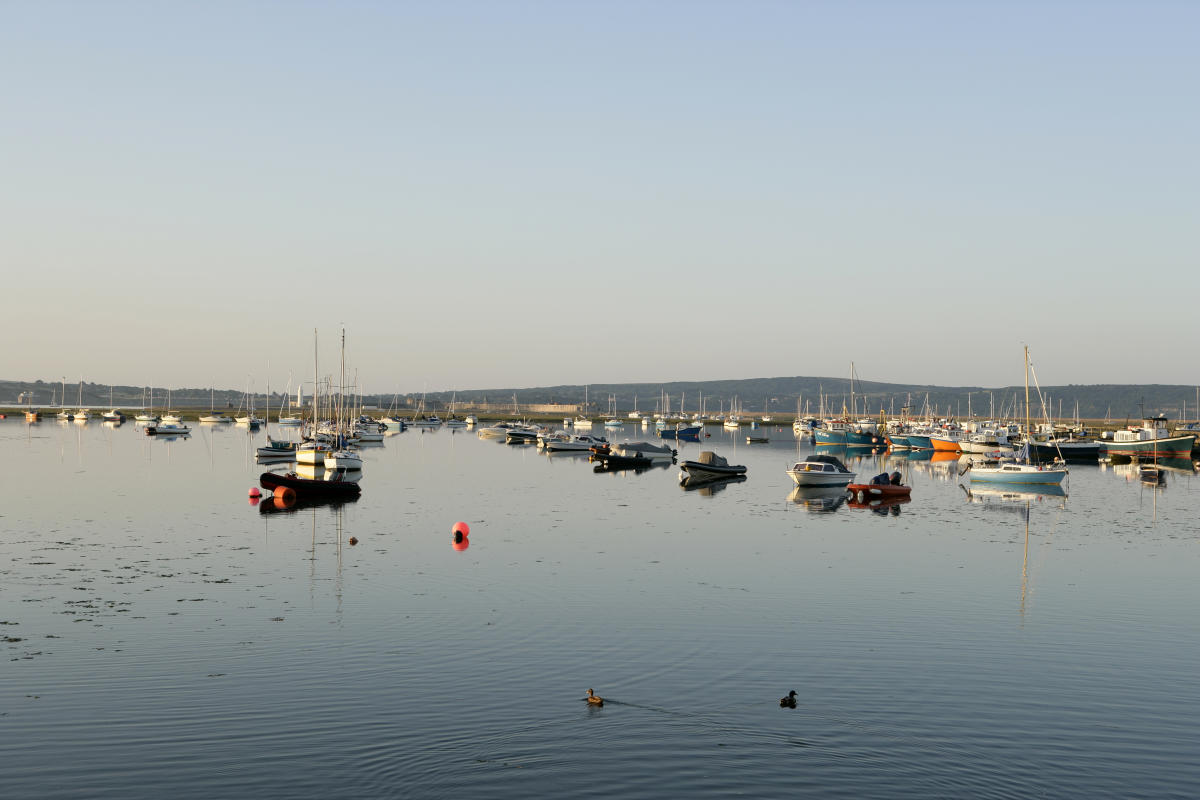 Image - Keyhaven
Over on our eastern stretch, you'll find Britain's only working tide mill at Eling, which has been going on and off for 900 years. After being restored between 1975 and 1980, it reopened and now there is a museum, which explains and interprets this fascinating part of our industrial heritage.
And if you love the idea of shipbuilding – and you want to see where the BBC filmed part of its recent Great Expectations series – get along to Buckler's Hard, near Beaulieu. It may look like a picture-postcard village now, but wind back 200 years and Buckler's Hard was at the heart of the shipbuilding industry – Lord Nelson's favourite ship, HMS Agamemnon was built here.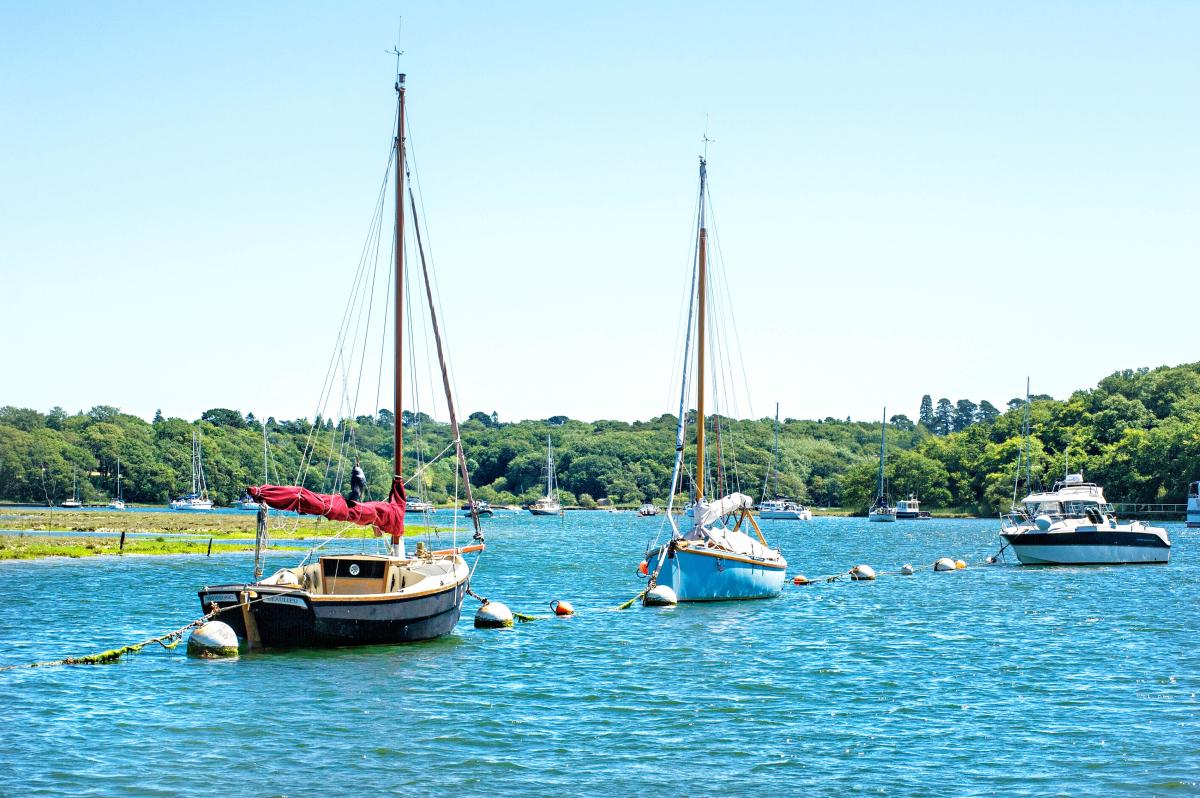 Image - Bucker's Hard
As well as enjoying the beautiful surroundings, visitors can also explore historic cottage displays and discover the fascinating history of the village in its Maritime Museum, and even enjoy lunch at the Master Builder's House Hotel, which overlooks the scene.
Forbidding forts and smugglers' haunts are just some of our secret coastal places. The New Forest has two defensive forts, both built by Henry VIII, to guard against invasion. The first is at Calshot spit, overlooking the entrance to Southampton Water and the second is on Hurst Spit, jutting so far into the sea you feel as if you could almost touch the Isle of Wight.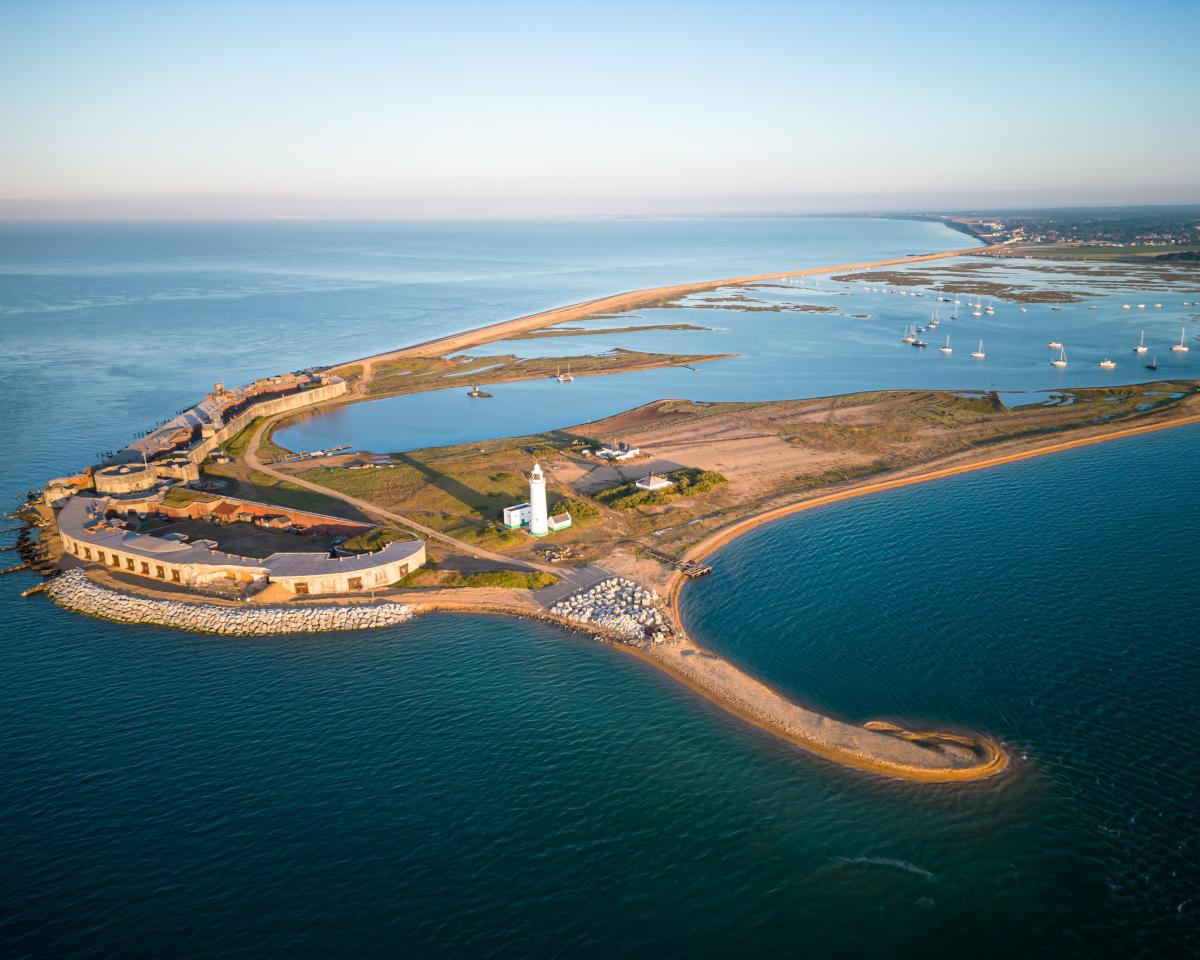 Image - Hurst Castle
If you want to see where contraband was rolled ashore in days of old, walk the Solent Way, which starts near Barton on Sea, for views of a little local icon at Lepe. The brooding Watch House juts defiantly into the sea and is a lasting reminder of the days when smugglers roamed this remote shore.
Activities galore! Take the kids for a Jurassic lark, by fossilling at Barton on Sea. Stay away from the cliffs – there's a constant danger of falls - and watch out for the incoming tide while you forage for gastropods and shark's teeth on the foreshore past the sea defences at low tide. There are plenty of helpful facilities nearby, including a café and loos.
Grown-ups don't have to miss out, either. Escape Yachting will help you get on the water in style, with their programme of day-time and early evening yacht trips. Meanwhile, New Forest Activities, and The New Forest Paddle Sport Company can sort you with kayak and SUP trips, many of them bespoke, which will give you a whole, new perspective on this beautiful and unspoilt area.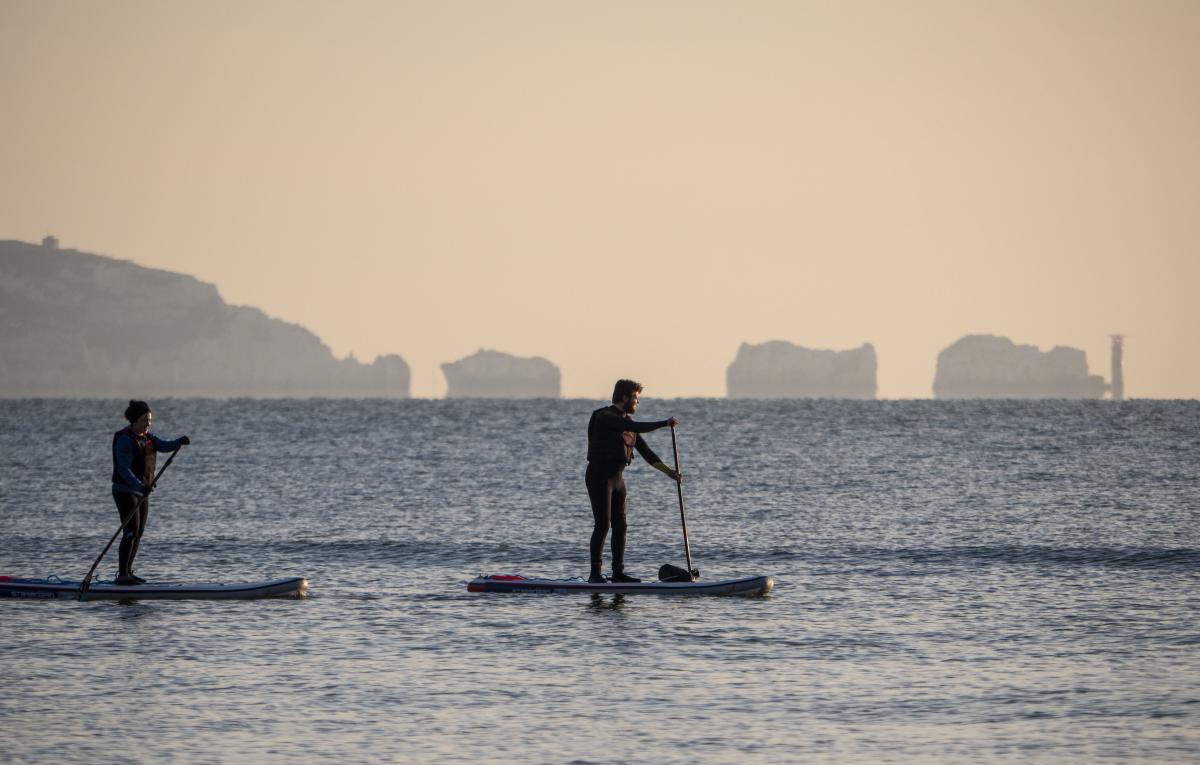 Image - The New Forest Paddle Sport Company
*If you're going into the sea, ALWAYS remember to check tides, current conditions and seek advice from lifeguards before entering the water.