Summer afternoons are for relaxing and lazing around in a pretty pub garden in the New Forest. With a brilliant choice of refreshing local drinks and flavoursome food to order and enjoy, all while being surrounded by beautiful flowers and bright green trees. Some pub gardens even have views of the open forest!
But with such a large choice of pub gardens, how are you going to decide where to go? We can help! Take a look at our top choices for the perfect pub gardens below…
For wildlife wandering by – The Bell Inn is the place to be! An age-old rustic Grade II listed inn, with a stunning courtyard terrace and grassy garden full of benches to perch on and enjoy delicious home-cooked food from their extensive menu.
For a large private garden in the heart of the New Forest – Choose the Waterloo Arms in Lyndhurst. This beautiful 17th century pub with its stunning large garden is the ideal location this summer! With a secluded garden, full of nature, in the heart of the New Forest offering an excellent menu full of hearty pub classics, light bites, baguettes and ploughmans!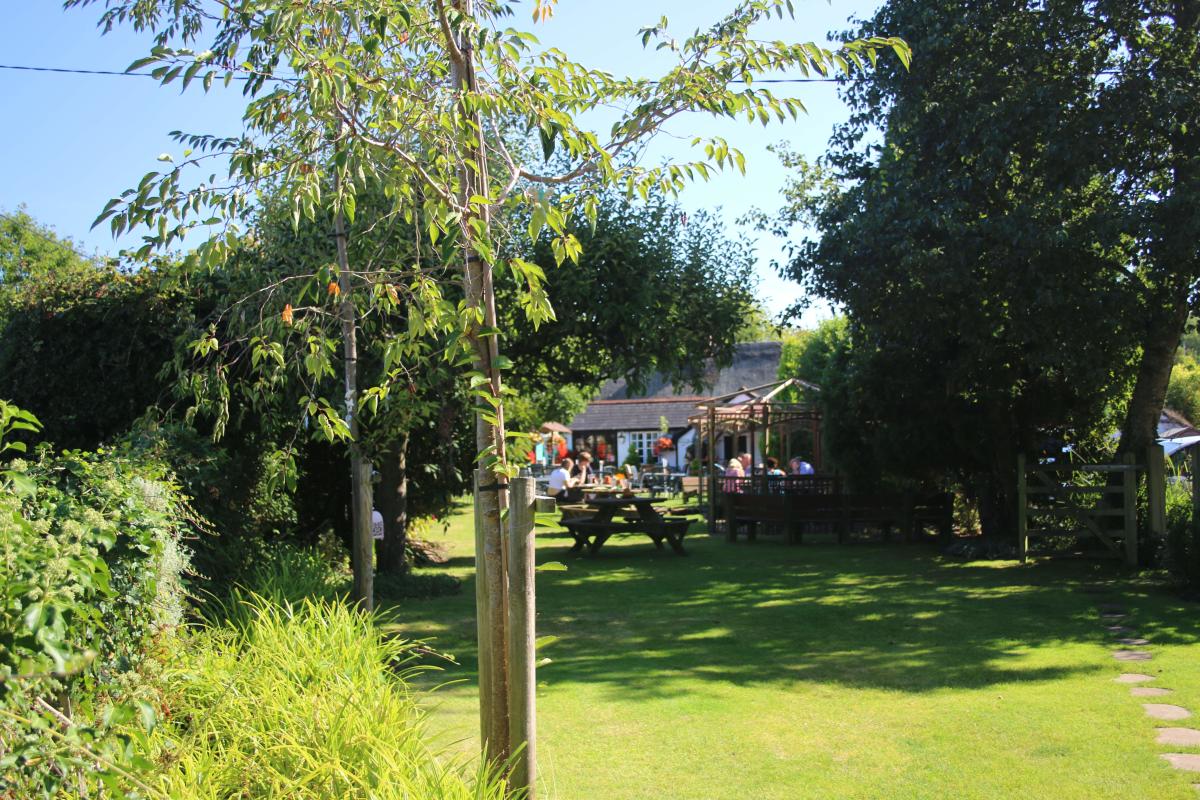 Image - The Waterloo Arms, Lyndhurst
For dog walkers, cyclists, walkers and horse riders – Welcome to all types of visitors, The Royal Oak at Hilltop is a top spot. Lock your bikes up in the dedicated bike area, put your horses in the available corrals or bring your dogs and muddy walking boots into the beer garden for a refreshing drink and some food to fuel you up after a forest adventure.
For secret garden vibes – Seek out the amazing New Forest Inn. With newly revamped garden of benches with parasols and direct access to walking paths, this pub garden is the perfect choice for serenity and relaxation. Plus, they serve incredible pub food and local drinks!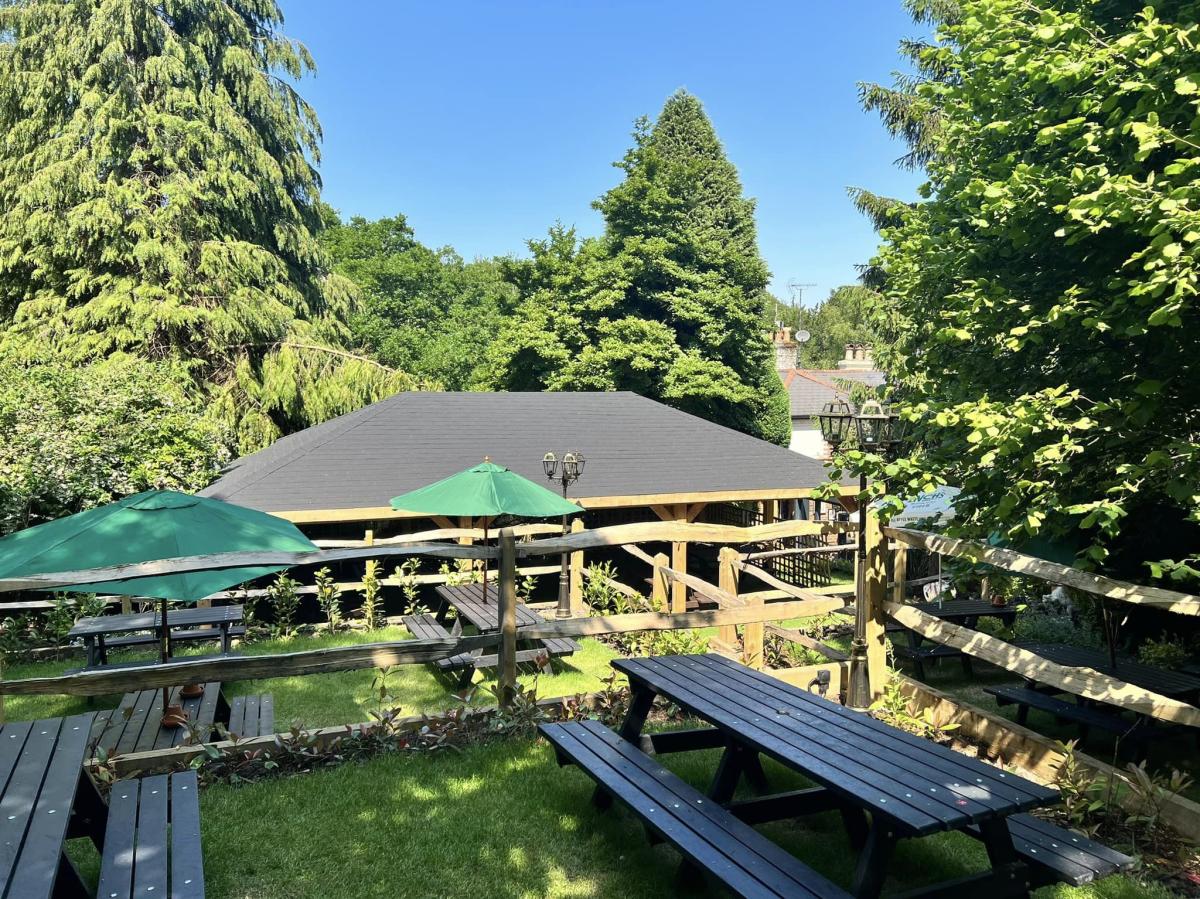 Image - The New Forest Inn, Emery Down
For pub grub on the terrace – Enjoy a break from the hustle and bustle in the secret terrace at the Walhampton Arms in Lymington. Grab a drink, order some delicious food and relax the afternoon away in this great location.
For plenty of sunshine and flowers – Head to The Trusty Servant! Located in the quaint village of Minstead, this lovely pub is home to a spacious garden, with 2 levels of benches with parasols and bright flowers all around. Serving quality drinks, homemade food and pretty surroundings!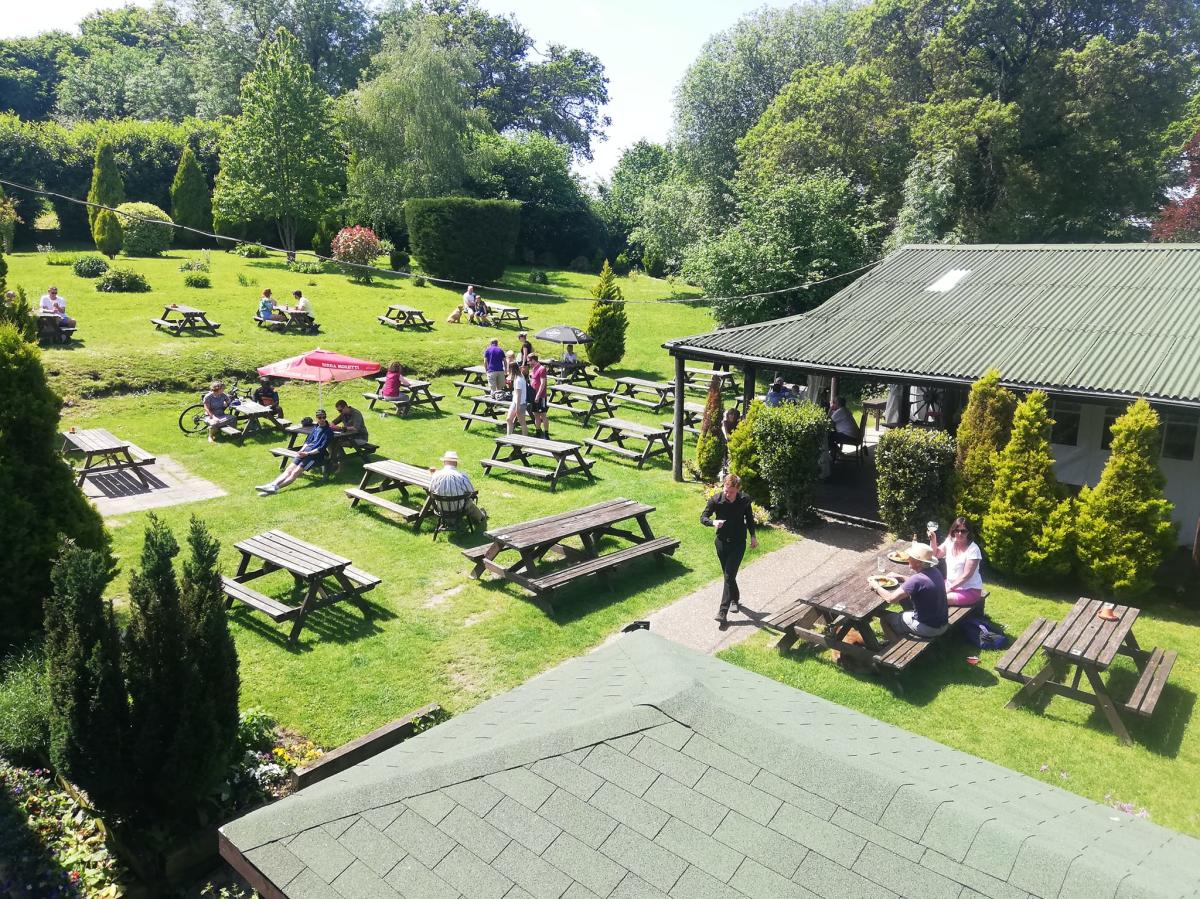 Image - The Trusty Servant Inn, Minstead
For the choice of patio or grass – Visit The Bold Forester in Marchwood. Catch up with friends for a leisurely lunch on the sun terrace or enjoy a sunny afternoon date for a drink on their grass area. Plus, they're super dog friendly, so your pooch doesn't have to miss out on all the fun.
For watching the world go by – The Mortimer Arms is a great location. Expect a warm welcome, delightful food and more than 1 option of pub garden. Choose from their large beer garden at the front – ideal for watching people passing, their shaded patio area – great for really sunny days or their secluded courtyard – perfect for privacy and quiet.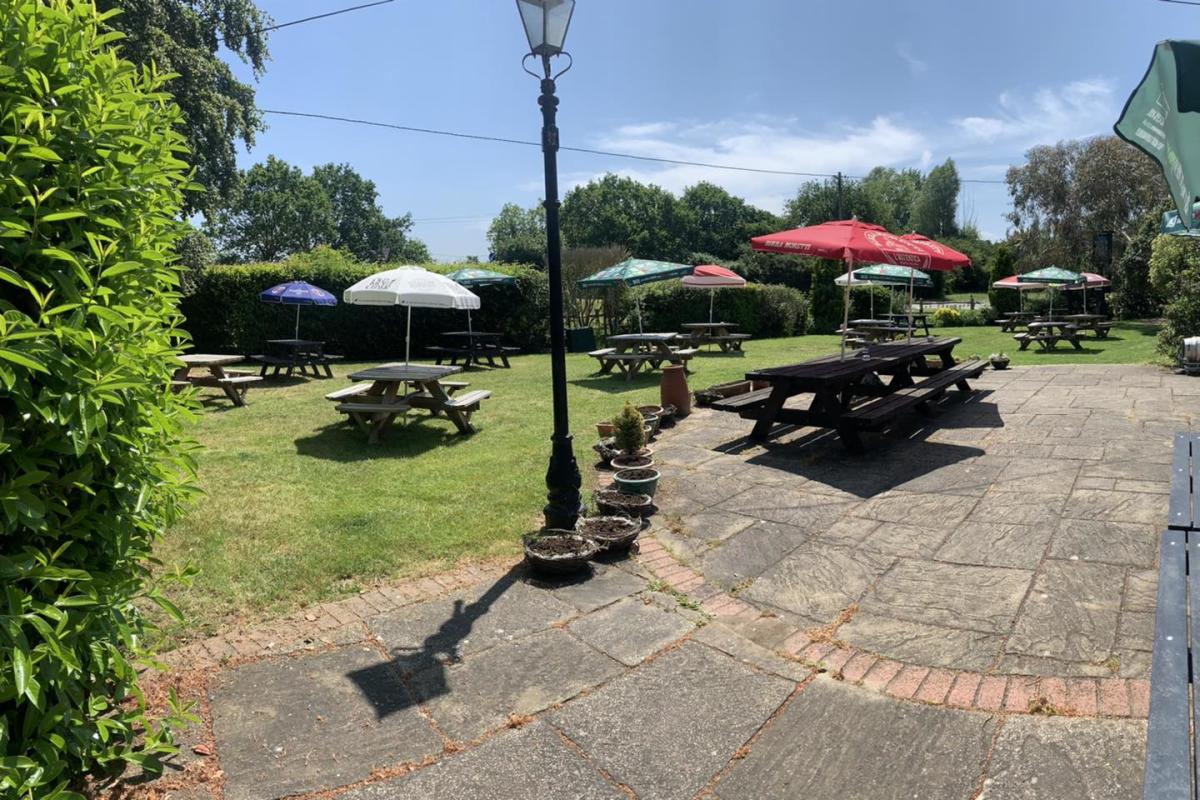 Image - The Mortimer Arms, Ower
Whichever locations you fancy visiting this summer, you'll be sure to have a wonderful pub garden experience in the New Forest. Better still, attach a trip to a pub garden with a pub walk or pub bike ride – we have plenty of excellent routes for you to follow!