From cursed paintings to the ghosts of dead kings; from covens of witches to spectral monks, this part of the world is home to far more than its fair share of apparitions, phantoms and creepy goings-on.
So, as we glide towards Halloween, only one question remains…are you brave enough to visit the New Forest's spookiest locations?
Stoney Cross
Just off the eastern carriageway of the A31 before it turns into the M27 you'll find Stoney Cross, with its pleasant walk to Rufus Stone. By night, however, it's said that the area is haunted by a ghost in medieval clothing  – King William II  - and others claim to have seen his spectral funeral procession, too.
Nicknamed 'Rufus' because of his red hair and deeply hated for his cruelty, William died in 1100, after being mysteriously hit by an arrow.
Was it an accident - something more sinister? It was rumoured that his younger brother, Henry, who quickly seized the throne and blamed the death on the unfortunate Sir Walter Tyrrell, was the real killer.
Believers cite the 'evidence' of Tyrrell's anguished ghost, which is said to haunt the road named after him in Burley. Folklore also claims that a pond in nearby Castle Malwood turns red on the anniversary of Rufus's death, after Sir Walter Tyrrell washed his bloodied hands in it…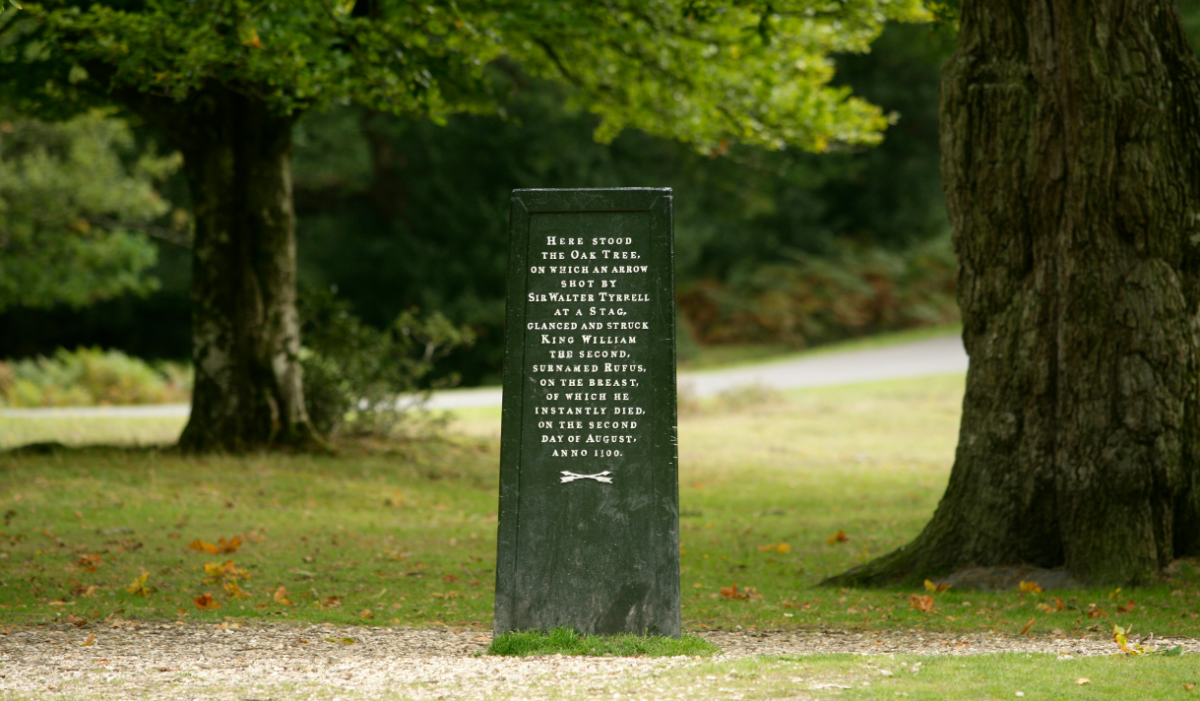 Beaulieu
The fact that it dates back to the thirteenth century may explain why Beaulieu's Abbey and Palace House appear to be packed with apparitions and unexplained goings-on and are considered by some as one of the most haunted places in Hampshire.
Ghostly monks who sing and chant are said to have been heard in the abbey, whilst Sherlock Holmes creator, Sir Arthur Conan Doyle, who lived at nearby Minstead, held a séance at Palace House, allegedly making contact with a spirit.
Creepier still are the stories of a 'blue lady', who can reportedly pass through walls and has made strange noises in the private apartments of Palace House. She's believed to be Isabella, a former Countess of Beaulieu, who died in 1786 but may have made a reappearance in 2013.  Whilst in the Lower Drawing Room, a Palace House guide trying out her new phone camera was astonished to see that the image showed up a ghostly female figure in blue.
Meanwhile, in Beaulieu village, an ancient boot was discovered by builders working on an estate house. The item was believed to have been placed in the property to ward off evil spirits and witches.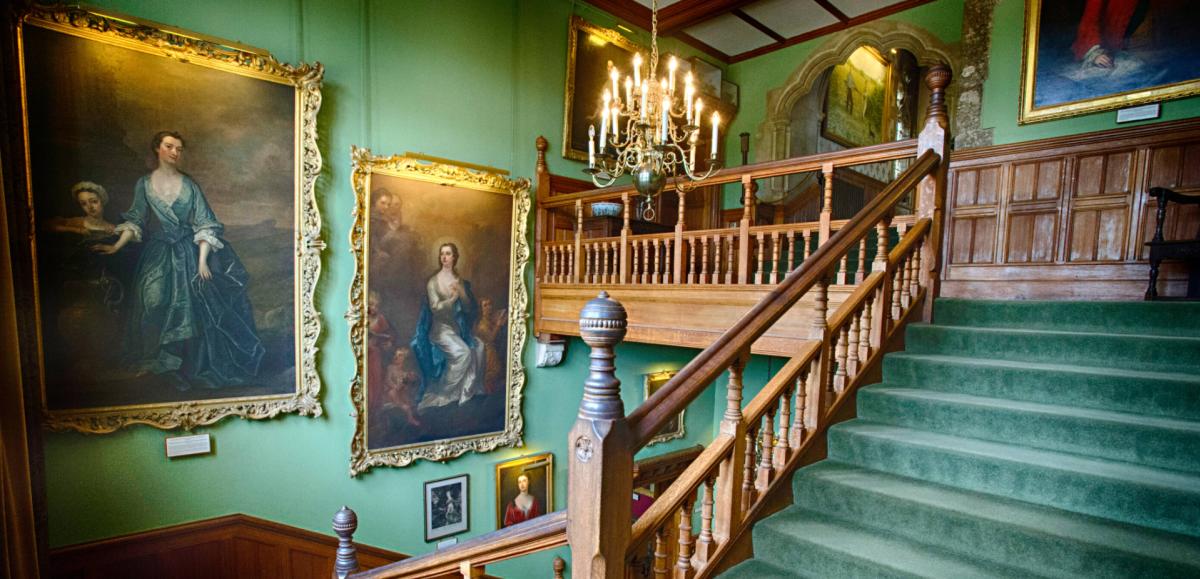 Image - Palace House
Burley
Talking of witches, welcome to the New Forest's epicentre of all things spellbinding, Burley village.
The reason why this little village should have attracted a number of shops selling witch-related items isn't buried in the dim and distant past. It's connected to a far more recent witchcraft practitioner – Sybil Leek.
During the early 1950s, Sibyl Leek arrived in Burley and opened two antique shops. Given that you could be prosecuted for witchcraft until 1951 – a Scottish woman was jailed for the crime in 1944 – it's easy to see why Sibyl initially kept quiet about her unusual passion.
After witchcraft was decriminalised, she gradually came out as a white witch and by the late 1950s she could regularly be seen around the village, wearing her trademark cape and touting her pet jackdaw, Mr Hotfoot Jackson.
Her legacy can be seen in the Coven of Witches store, which, in addition to having a portrait of her hanging above the Jacobean fireplace, is also rumoured to have a ghostly cat!
Along with witches and Tyrrell's ghost, Burley is also said to be home to a spectre who haunts the Queen's Head pub, where strange noises have been heard over the years. During the 1950s, builders discovered a hidden hatchway, previously used by smugglers.
To find the home of a real-life male witch, travel down to the coastal town of Highcliffe, to find the house lived in by Gerald Gardner, the man regarded as the 'Father of Modern Wicca'. He joined wicca rituals in the New Forest, including one which was said to have raised 'magical energy' to prevent the Nazis invading the British Isles.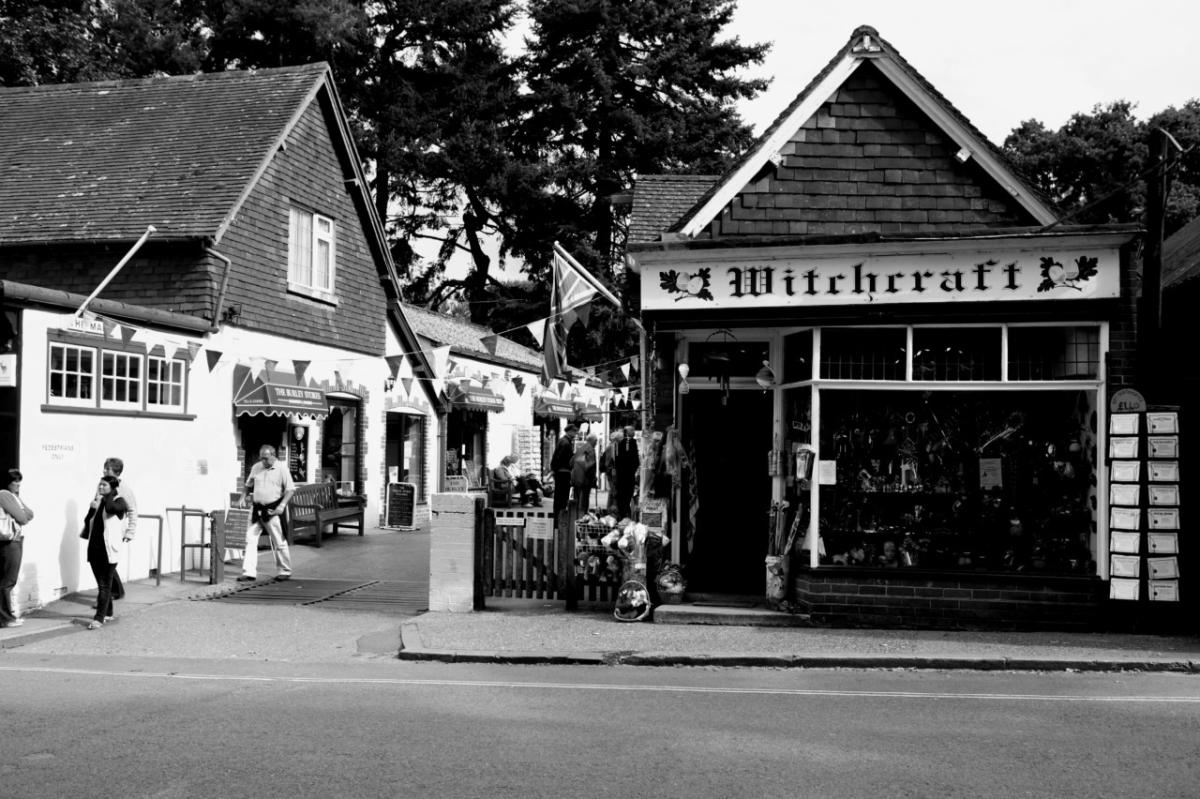 Hurst Castle
Perched on the end of the lonely shingle bank extending into the Solent from Milford on Sea, Hurst Castle is home to not one but two ghostly presences, according to local rumour.
The spirit of tragic King Charles I is said to roam the place – unsurprising as the castle was used as a temporary prison for him, as he was being returned to London for the show trial and public execution that awaited him there.
Meanwhile, in 2018, two ghosthunters at the edifice claimed to have filmed a figure with glowing eyes, staring briefly from a window. Footage from the alleged incident has been widely shared online, with some suggesting it may be the spirit of a monk who was said to have been seen there.
Breamore
Venture along to the village churchyard and – some say – you may encounter a procession of spectral monks. They are said to appear near to a place in which three stone coffins lie, and then to move off in the direction of the nearby mizmaze.
If that isn't scary enough, take a trip to Breamore House where the magnificent Tudor mansion is said to be haunted by two generations of ghosts, both connected by a cursed painting.
The trouble started in 1600, after Breamore's owner, Christian Doddington, flung himself to death off a church in London, following a protracted legal dispute with his neighbours.
He said he would rather die than live with 'infamy and torment' and his distraught widow, Christine Doddington, commissioned a portrait of herself in mourning garb to mark the tragedy.
On her deathbed she is said to have cursed the painting, stating that anyone who moved or touched it would come to harm.
After a cleaner working in the house during the 1950s fell and broke their leg on the same day they moved the portrait, it has reportedly never been moved since.
Meanwhile, back in the 1600s, Mrs Doddington's younger sister was murdered by her son and is claimed to haunt the blue bedroom where she died. Legend has it that the appearance of her ghost portends a serious illness or death.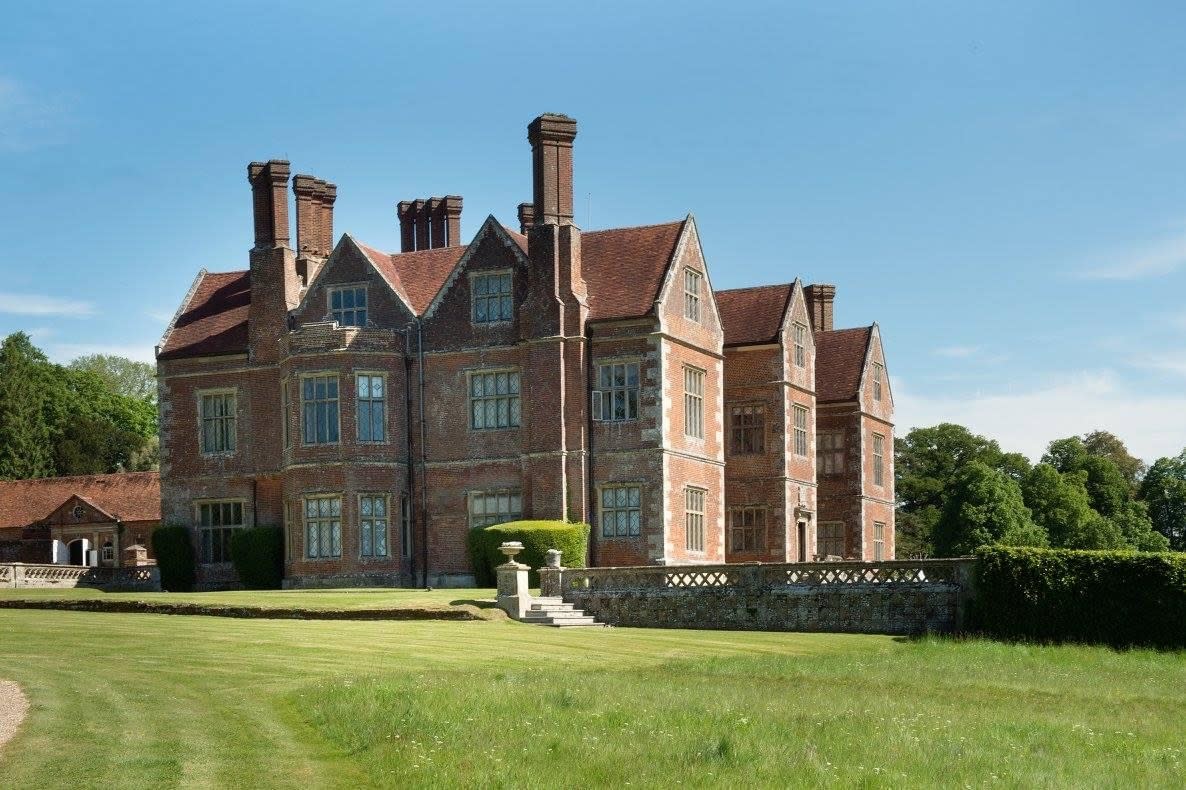 Image - Breamore House