The New Forest is well known for being a fantastic location to get out on a bike ride. Pass through ancient woodlands, discover beautiful views across heathlands and spot free-roaming animals grazing on the grasslands. Better still, there are loads of wonderful pit-stops along the way too – perfect for fuelling up for the next leg of your bike ride.
Here's some of our top cycling pit-stops in the New Forest:
-          The Woods Bikes & Brews – Located within The Woods Cyclery on Lyndhurst High Street. This quirky café is popular place for all types of cyclists, with bike stands outside and free bike locks to borrow, serving up quality brews, freshly baked buns, brownies and pies, plus delicious vegan sausage rolls and deli sandwiches. Plus, while you're there, you can take a browse through their amazing bike shop. They offer bike hire too!
Image - The Woods Bikes & Brews
-          Minstead Community Shop – Located in the heart of Minstead village. A great place to drop in for coffee, cake, water refill and even a tyre pump up! JA from Marchwood says "Always a good pit stop – great coffee and cake keeps me going!".
-          The Old Station Tearooms – Located along The Old Railway cycle route between Brockenhurst and Burley, one of the most well-known cycling paths in the New Forest. Enjoy a refreshing drink, a light bite or a full brunch or lunch to boost your energy to take you along the rest of the route!

Image - The Old Station Tearooms
-          The Waterloo Arms and The New Forest Inn – Located in Lyndhurst and Emery Down. Hit two amazing stops in one go and follow the Lyndhurst Parish cycle route, explore the 'Capital of the New Forest' and stop off at these great pubs that you will pass by on this route.
-          The Captain's Table or The Master Builder's House Hotel – Located at Buckler's Hard. Take the easy 2 miler from Beaulieu to Buckler's Hard and stop off at either of these great locations for a refuelling snack and refreshing drink, surrounded by beautiful views and immense history, before you head back the way you came. Great for families!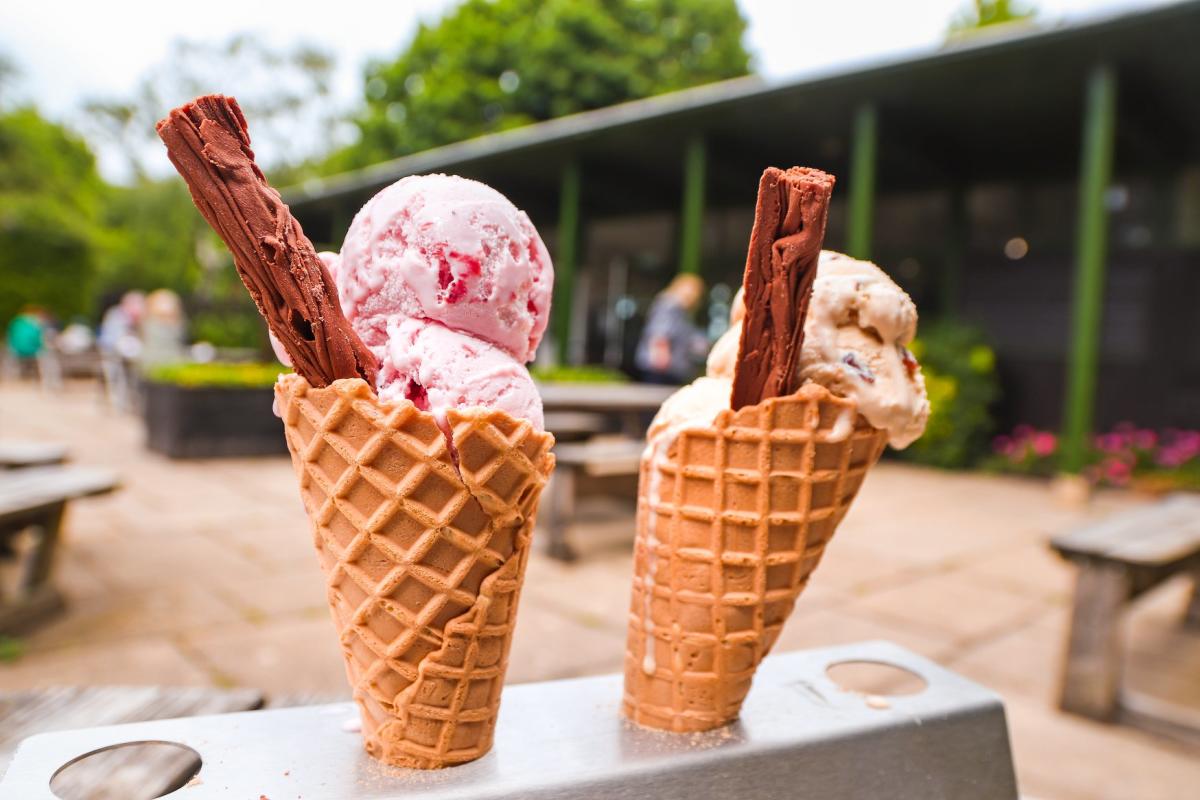 Image - Captains Cabin Tearooms
-         Hockey's Farm, Farmyard Cafe - Located nearby Ringwood and Fordingbridge. Venture out onto the beautiful north of the New Forest on two wheels, where you'll find stunning landscapes, winding cycle tracks and amazing wildlife. And Hockey's Farm is the perfect place to stop along the way, their newly refurbished cafe is a great place for a refreshing drink and tasty homemade food.
 -        The Royal Oak, Hilltop - Located on the outskirts of Beaulieu. Explore the ancient woodlands and open heathlands in this beautiful part of our National Park and stop off at this traditional country pub, where you will find ponies and donkeys roaming outside the front door. Perfect for a thirst quenching drink and a tasty home cooked lunch. 
There are so many other pubs, cafes and restaurants that welcome cyclists for a quick energy refuel in the New Forest. Another great option for a pitstop while on a bike ride is a picnic! Pack your backpack full of delicious snacks and drinks, and stop off somewhere along the way to enjoy a picnic surrounded by wonderful wildlife and nature! 
Happy cycling!