There's no better way to cool off on a hot summer's day than with a refreshing dip. Fortunately, the magical New Forest is home to more than 40 miles of tranquil shoreline and beaches, as well as a number of hotels which have sparkling outdoor pools. Here's our guide for finding the perfect one for you!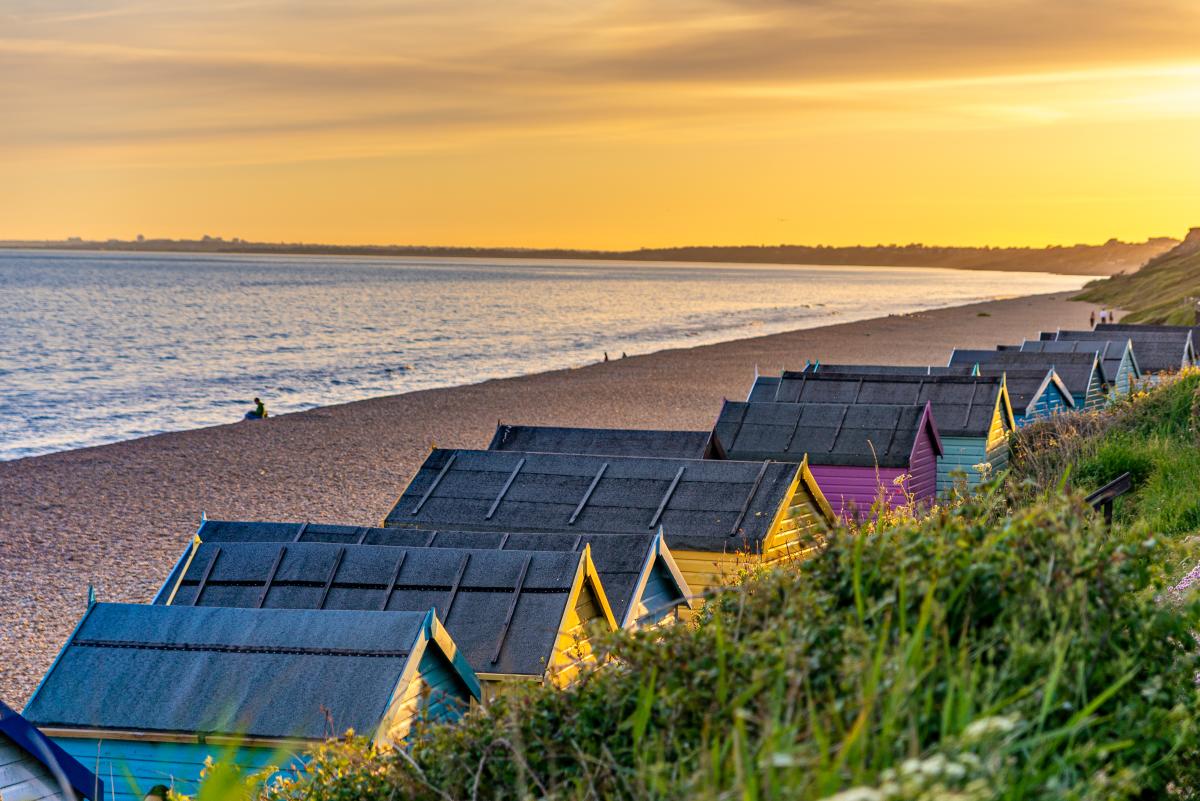 Image - Visit Milford on Sea
Best for…boat-watching whilst you bob about
Calshot beach is on the New Forest's most easterly tip and a real secret spot. The shingle beach is set against the backdrop of trees and jolly beach huts and, if you look out to sea, you may find the giant liners often go by as they go in or out of Southampton. There is parking close to the beach but do check for dog restrictions.
 
Best for…non-stop thrills with your besties or your kids
If you like your swim with a challenge, book yourself (and the kids!) into New Forest Water Park at Fordingbridge. They have plenty of amazing things to do, including two giant aqua obstacle courses, guaranteed to wear out even the most enthusiastic participants!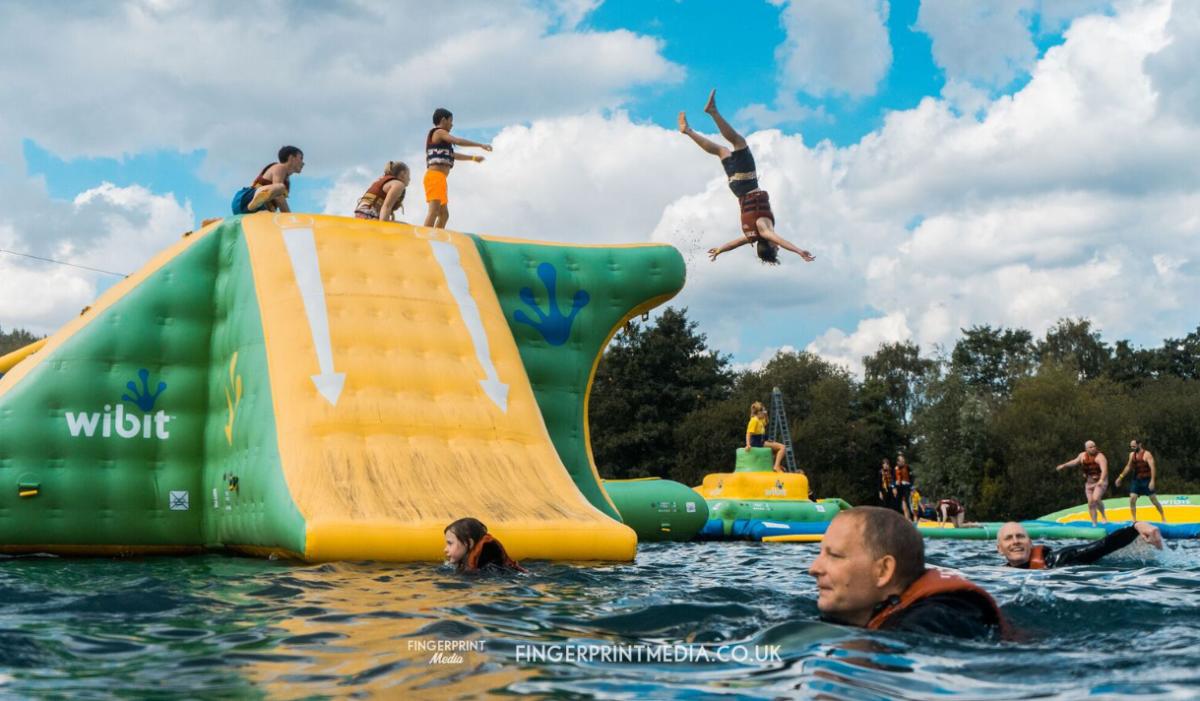 Image - New Forest Water Park
Best for…sandy shores and wooden beach huts
Where the beaches are sandy at low tide, the water is lovely, and the beach huts look awesome, Hordle Cliff at Milford on Sea is an ideal beach for a swim. There is plenty of space for everyone to enjoy the sea here. This location is also great for beach sports and BBQS. 
 
Best for…indoor and outdoor pools
Book in to the Balmer Lawn Hotel in Brockenhurst and you'll be offered the best of both worlds. This popular hotel has a sparkling outdoor pool as well as a heated indoor one
located near to its Saltus Spa facilities, meaning you can get your lengths in, come rain or shine. Macdonald Elmers Court at Lymington also has excellent indoor and outdoor pools, as well as being close to the coast!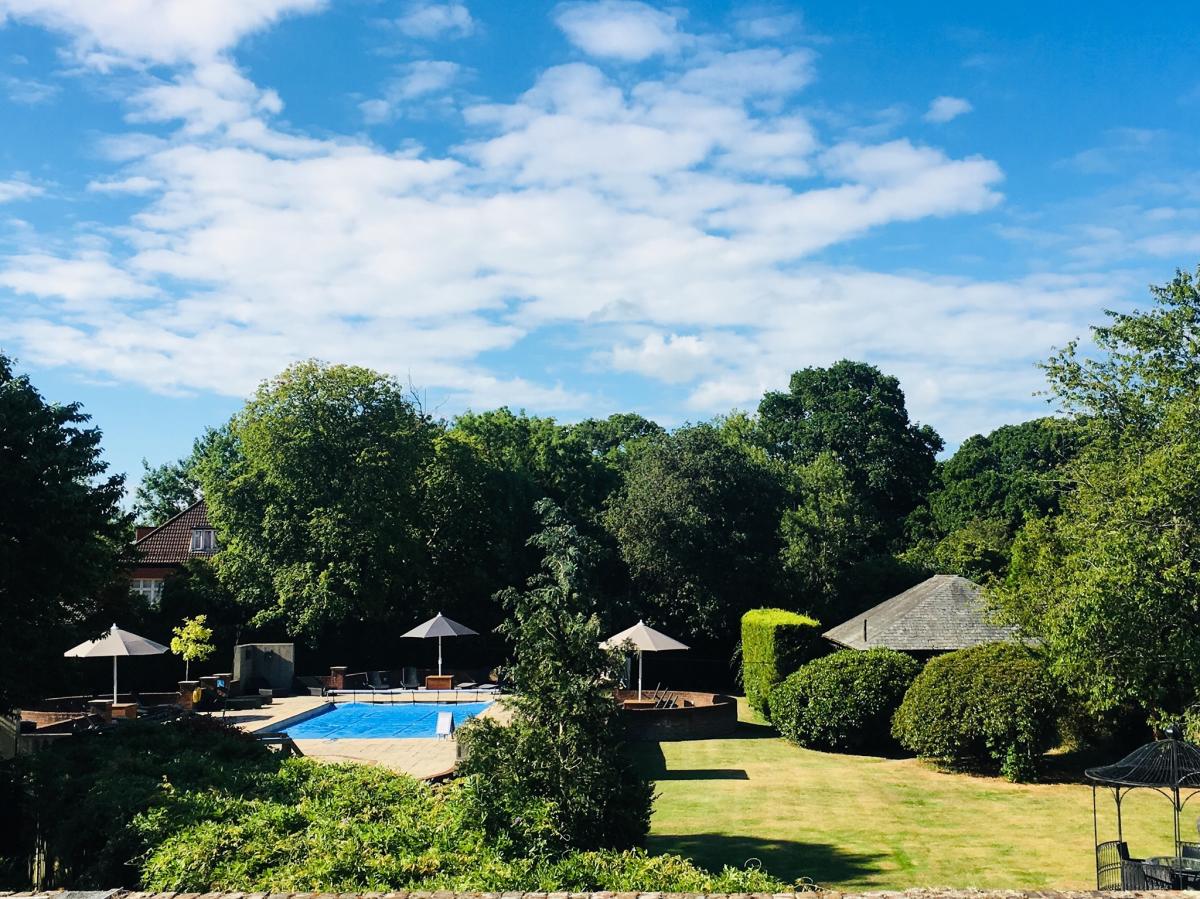 Image - Balmer Lawn Hotel
Best for…old-fashioned family fun
Barton on Sea, situated at the eastern end of Christchurch Bay, has some beautiful bathing opportunities, with views across the Solent to the Isle of Wight, as well as good parking. The waters are shallow and, if you're lucky, you may even find a fossil, as there are more than a few in this pretty part of the world.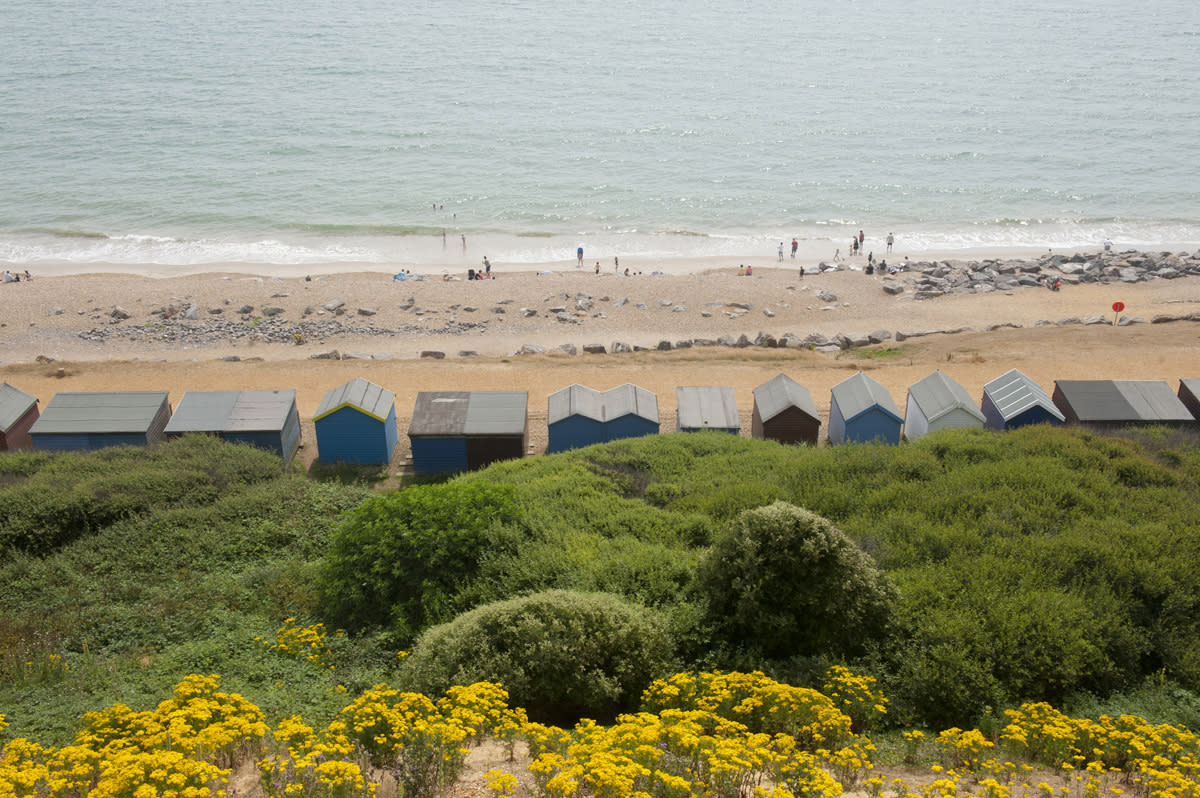 Image - Barton on Sea
Best for… mums and dads with little ones
New Park Manor near Brockenhurst has totally nailed the upmarket holiday with kids thing. They love to cater for families with little ones and they also have a beautiful outdoor pool, where you can splash around in the fresh air.

Best for…proximity to scrumptious food!
Another beach at Milford on Sea is Hurst Road. Not only is Hurst Road beach wonderful for a swim, it's also a short walk from the pretty village itself, where fish and chips and cracking coffees and cakes can fill you up after your outdoor dip. Plus, you can walk along Hurst Spit and enter the water there too.
 
Best for…exclusivity 
If you'd like to swim by yourself, New Forest Cottages have multiple properties with pools. Book a stay at Thatchby Oak on Brockenhurst – brilliant blue water and plenty of lounging space around the poolside. Whiteshoot Farm and Old Farm Cottage are both stunning properties with pools, too.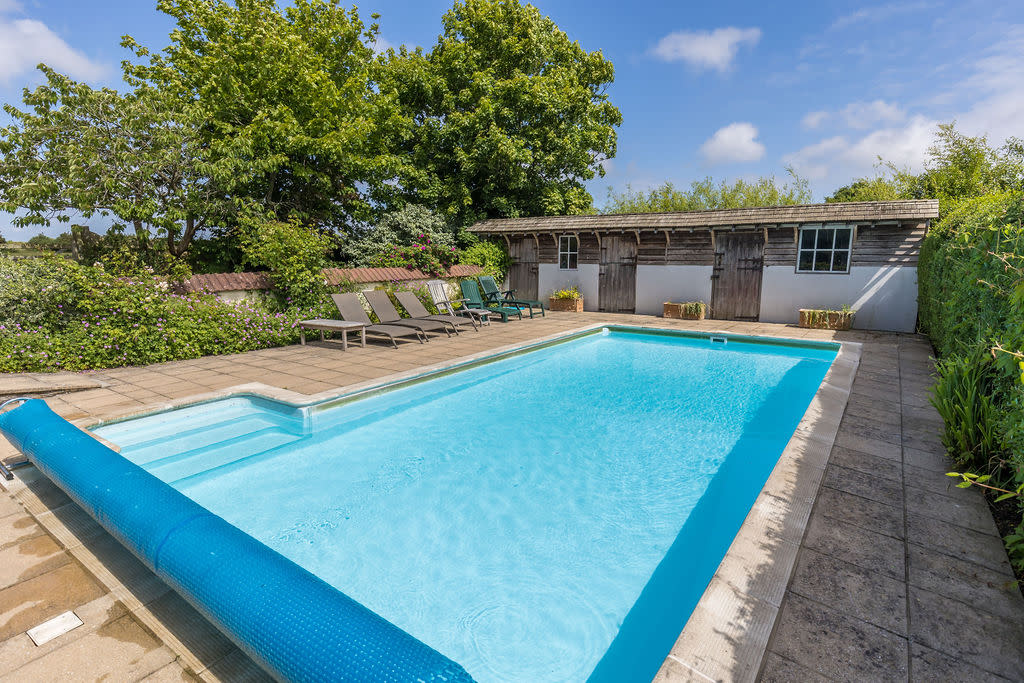 Image - New Forest Cottages - Old Farm Cottage
Best for… 5* luxe
You'll have to be staying at the Chewton Glen Hotel to use their 10-metre outdoor pool and prices start at £435 per night, per room. BUT if you're happy to swim indoors, why not sign up for a summer spa day and treat yourself to a well-earned pamper?
 
Best for… holiday park fun
If you book one of the luxury lodges at Sandy Balls Holiday Village near Fordingbridge, you'll be able to bag a hot-tub as well as access to the indoor and outdoor pools - perfect for cooling down on a hot summer's day.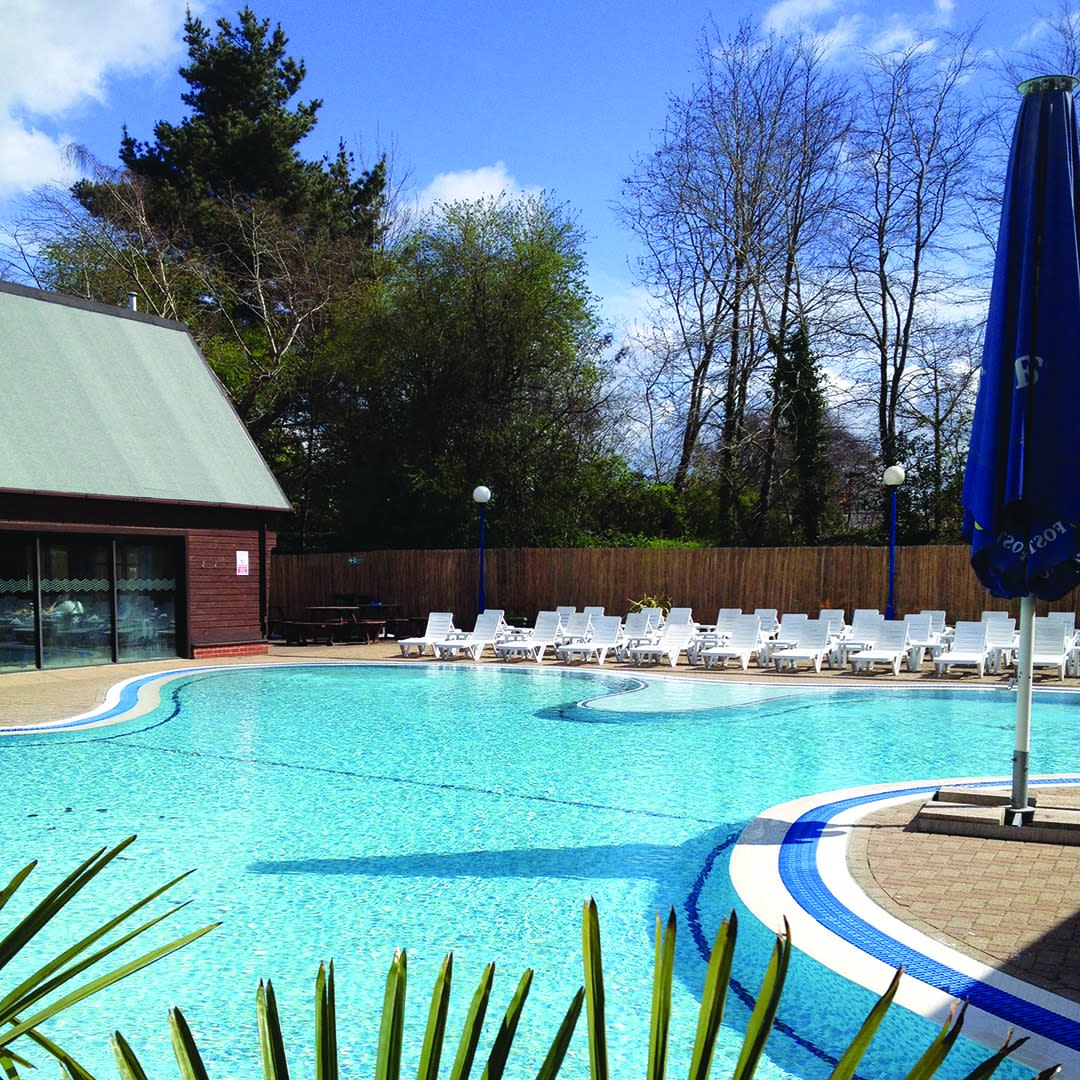 Image - Sandy Balls Holiday Village
Shorefield Country Park also have wonderful accommodation and brilliant indoor and outdoor pools that are great for a splash around.
* All swimming is at your own risk. Please note, many beaches do not have lifeguards.