Roaring log fires, huge squashy sofas, hot-chocolate with marshmallows and delicious comfort food – if that's your idea of holiday heaven, then welcome to the New Forest!
We've got scores of cosy places to stay, from indulgent country house hotels, to snug little inns, friendly B&Bs and secluded, self-catering cottages, all waiting to welcome you for a peaceful autumn and winter break.
Stay at The Trusty Servant Inn at Minstead, and you'll have three fires to warm up by, with five boutique bedrooms to snooze away the night in. Add to this their yummy menu and you'll be properly set up for a day's walking or cycling in this magical part of the world. Or take a look at The Filly Inn or The Walhampton Arms.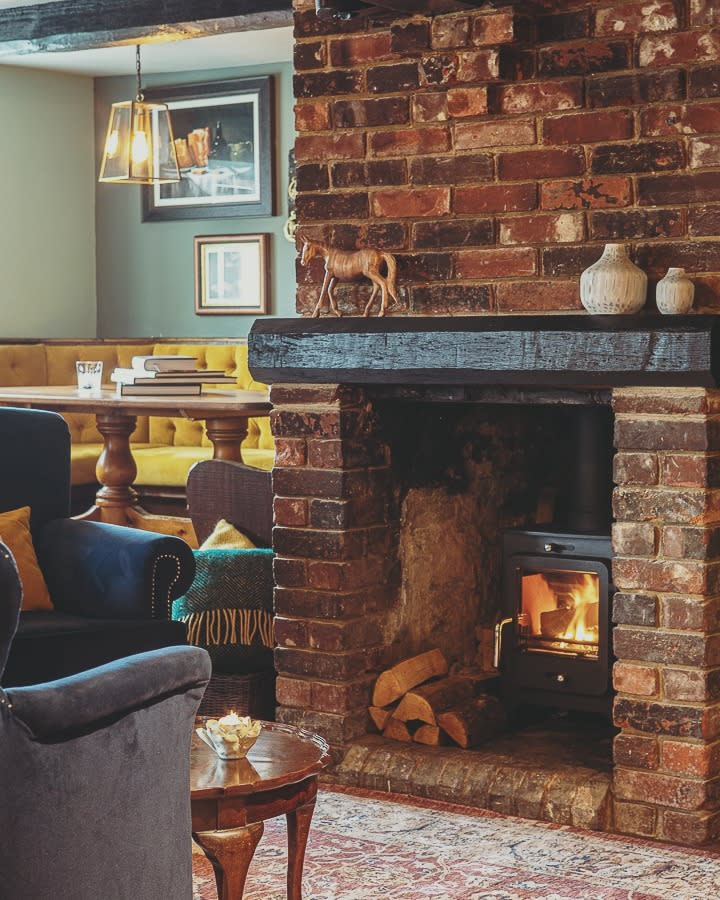 Image - The Filly Inn
The New Forest has a string of beautiful, off-the-beaten-track B&Bs with king-size beds, private bathrooms and friendly hosts, who can give you the lowdown on local attractions and the best secret spots! Try Kingswood Cottage, or Rowans B&B, both offering a walk welcome and a friendly atmosphere. 
If you want to be completely independent, there are dozens of stunning New Forest cottages for holiday hire that tick all the cosy boxes; from woodburning stoves, to thatched roofs, sink-into sofas and rainforest showers.
Check out Undercastle Cottage at Fordingbridge, right on a river bend, the stone flags are underfloor heated, and they have Victorian-style bathtubs – perfect for a warming soak! New Forest Cottages have the option of over 100 cute cottages to stay at in the New Forest.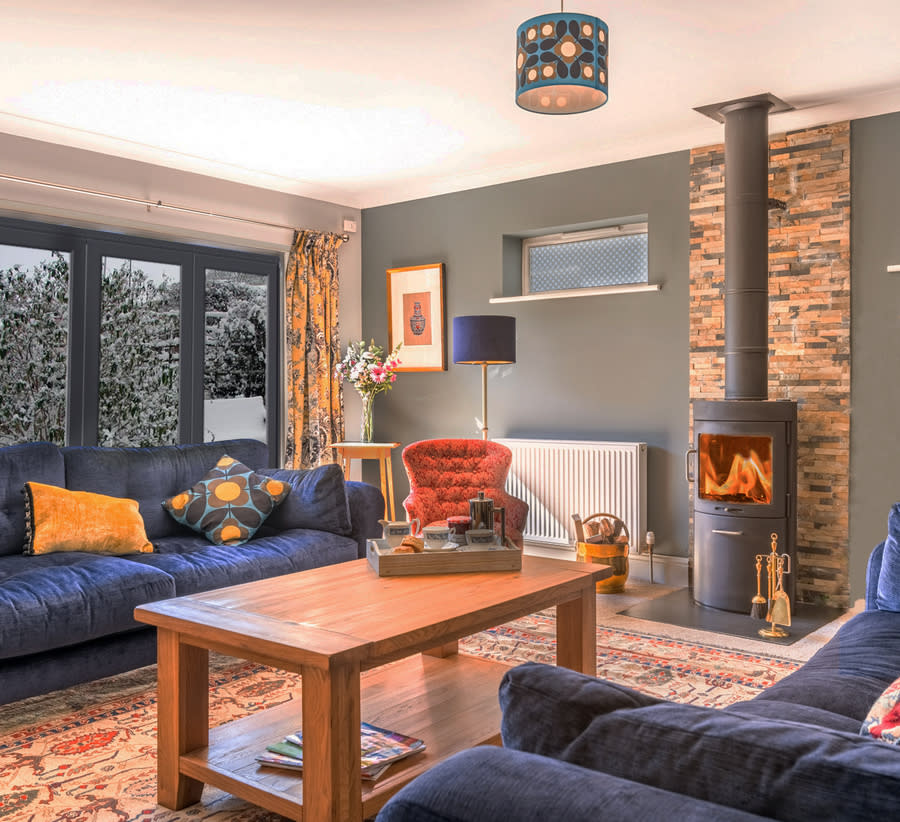 Image - New Forest Cottages
You can book anything from a thatched cottage to a cosy cabin to a humble Shepherd's Hut from one of the many self catering options based in the New Forest.
If you're looking for ultimate luxe, it's time to check into one of our world-class New Forest hotels. Along with warm, comfy bedrooms, many have saunas and steam rooms in their spa-facilities, layering on the luxury you deserve.
If you're happiest wandering out in wellies, or lounging on a giant sofa, The Pig at Brockenhurst is perfect; there are two drawing rooms, each with giant fires and plenty of private places to hunker down.
Lime Wood, its sister hotel, is also in Brockenhurst and is just as grand; its Herb House spa will soothe away the stresses and strains of life whilst you contemplate the scrumptious food at their acclaimed Hartnett Holder & Co restaurant.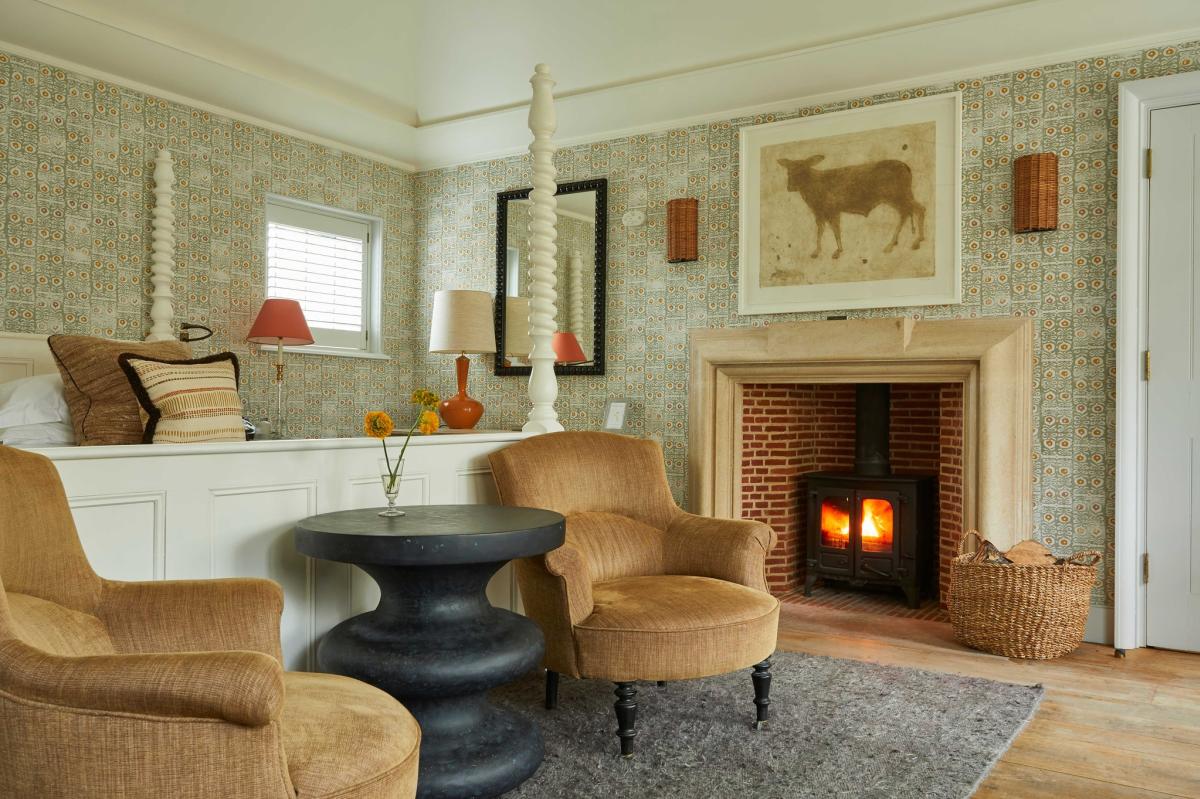 Image - Lime Wood
For swimming facilities, plus the comfiest beds, sunny rooms and hearty food, it has to be Balmer Lawn Hotel which is also in Brockenhurst, ideal for long autumnal walks.
If you fancy something a little more intimate, don't forget to check out The Montagu Arms. Tucked into the chocolate-box village of Beaulieu, this hotel has a reputation for fine wine and food, as well as hospitable, knowledgeable staff. Its tranquil, garden-side drawing room with its crackling fire makes the perfect place to indulge in one of their award-winning afternoon teas.
Venture on to Buckler's Hard and you can treat yourself to the riverside bliss of the Master Builder's Hotel. Guests are accommodated in the ancient, timbered main hotel or the New England cosy style of their Henry Adams wing, where you'll enjoy luxury toiletries and a few edible treats!
Cottage Lodge Hotel will keep you cosy with the environment in mind – they have applied their caring for the planet philosophy to pretty much everything, so look forward to eco-friendly touches, as well as their warm, cosy rooms.  A wonderful welcome and the chance to cosy-up also waits you at Forest Park Hotel, where you'll find top quality comforts; from Nespresso coffee machines to Dyson hairdryers, and also at New Park Manor in Brockenhurst, where children are welcome and the facilities will cosset you from start to finish.
For tip-top cosiness – and everything else – treat yourself and your loved-one to a spell at the legendary 5* Chewton Glen Hotel. Whether you opt for the Edwardian splendour of the main building, or splash out on one of the famed treehouses, you'll be cocooned in luxury from start to finish – perfect on a cold, wintery day!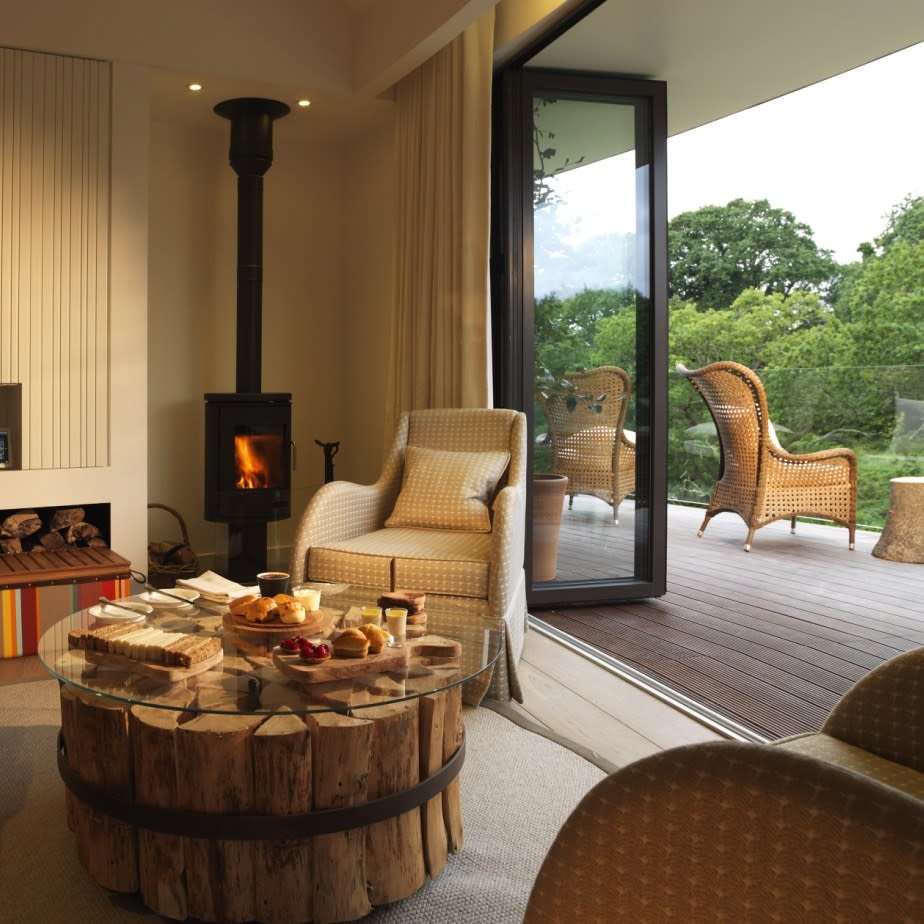 Image - Chewton Glen Hotel
Many of our holiday parks have incredibly comfortable and warming woodland lodges and cosy cabins, perfect for a peaceful hideaway or relaxing break with the family. With lots of food, entertainment and activity options on site, plus most are just a short distance from a walk in the wonderful New Forest, they're an excellent choice of place to stay.