New Forest Green Leaf Awards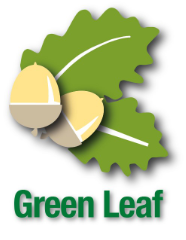 The New Forest's special landscape, biodiversity and cultural heritage are key attractions for our millions of annual visitors. This, coupled with growing consumer awareness of everyone's responsibilities to look after the world's natural resources, means visitors to our National Park expect its tourism businesses to deliver evermore responsible services.
Green Leaf helps New Forest tourism businesses continue to improve their performance in delivering a more responsible and eco-friendly businesses and visitor experiences, with our main aim to make the New Forest the UK's greenest destination! 
All of the businesses featured in the links on this webpage have already started their environmental journey and are heading towards being a net zero operation by completing a checklist of current and proposed future actions to improve their sustainability performance. The checklist covers eight categories of actions; Responsible Travel, Responsible Visiting, Food & Local Produce, Energy Efficiency, Waste, Water & Recycling, Land Use & Nature Conservation, Visitor Stewardship (following the New Forest Code) and Supporting Local Business. 
You can see the businesses who have already achieved either a Gold, Silver or Bronze Green Leaf Award by following the links below, which provide more about what each individual business is doing to reduce their negative outputs on and increase their positive inputs to the New Forest's unique environment. Click on the businesses page and select Green Leaf Award Details to see the companies completed checklist! 
Enjoy eco-friendly and green breaks and day trips to the New Forest...