Home to 5 incredible themed lands including Tornado Springs and Peppa Pig World and with more than 70 exciting rides and attractions on over 140 acres of beautiful grounds, guests of all ages are guaranteed a fun-filled family day out!
Tornado Springs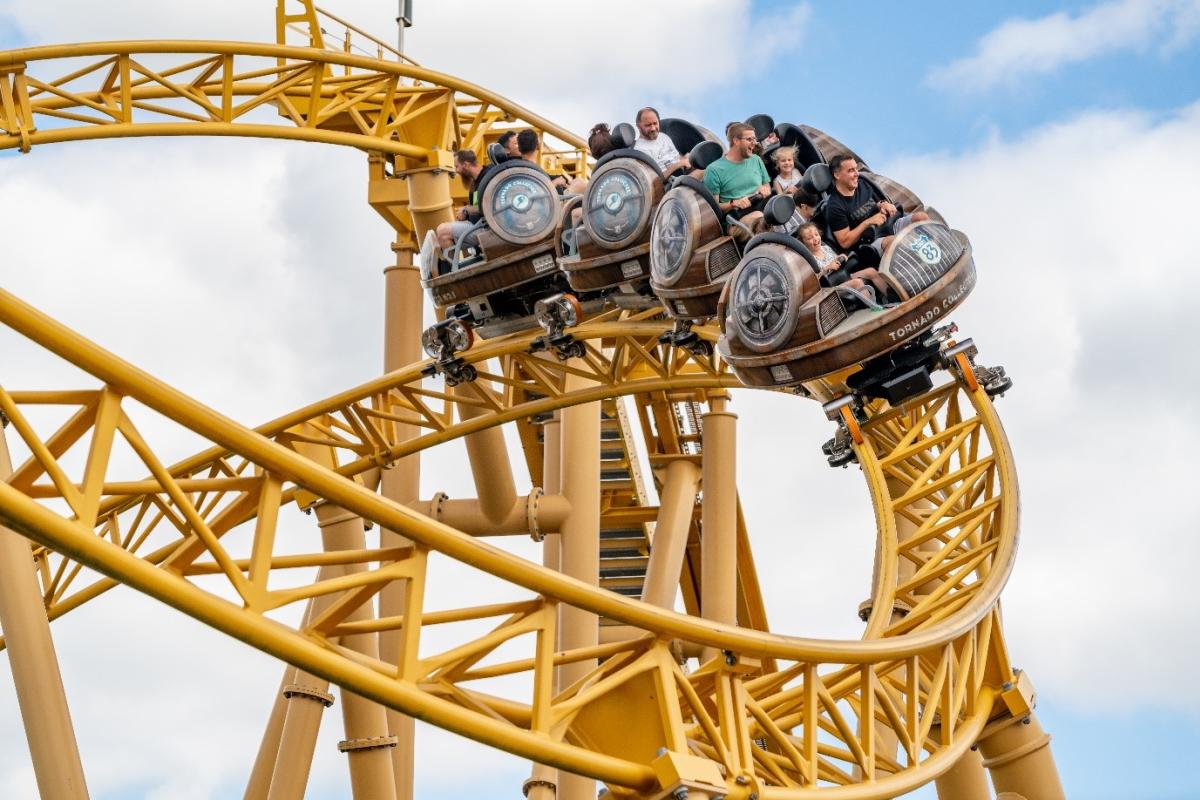 Visit Tornado Springs and take a ride on Storm Chaser, an exhilarating family spinning rollercoaster that takes guests to a height of 20 metres above ground before 'riding the storm'. Those feeling brave can take on the amazing Cyclonator – a huge Gyro Swing spinning pendulum ride, rising to around 25 metres – it is sure to put you in a spin!
Farmyard Flyer is the newest addition to Tornado Springs. Fasten your seatbelts and prepare for take-off as you soar through Farmer Flo's farm, over old combine harvesters and crop planes. Make sure you keep your eyes peeled for Farmer Flo's dog, Benji, on your flight!
Peppa Pig World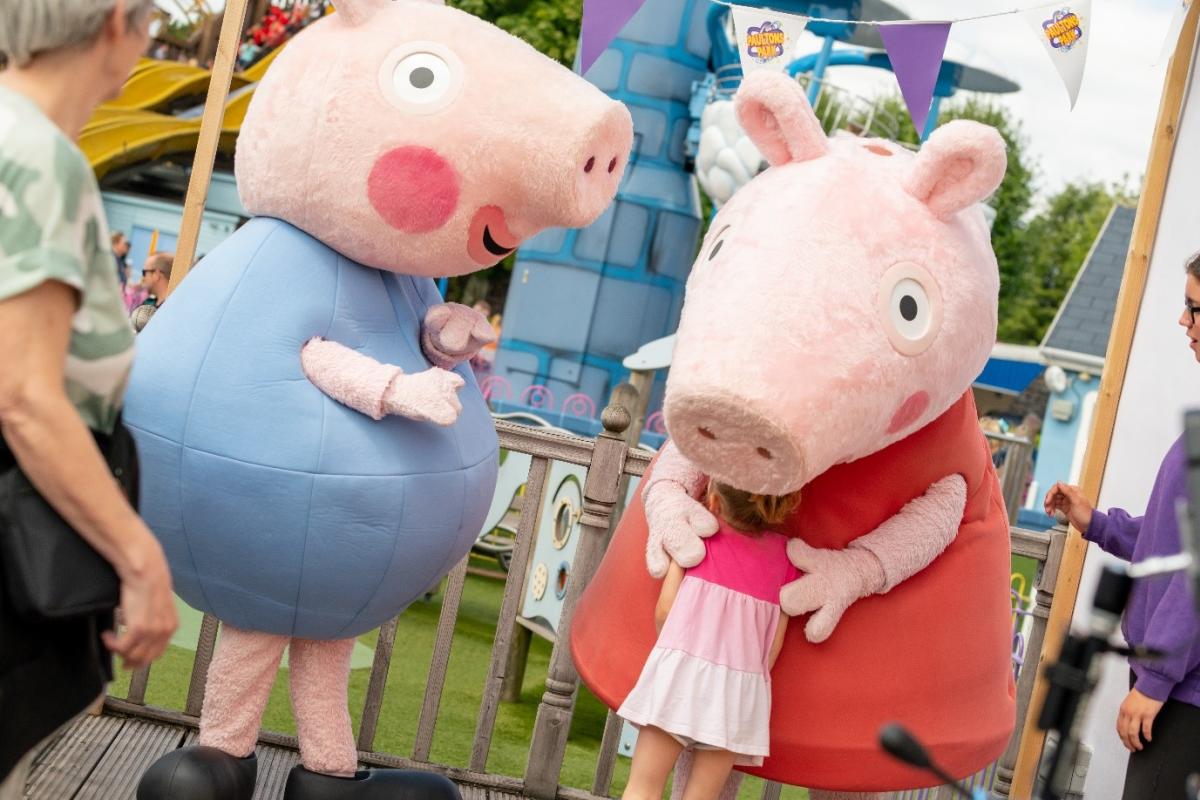 Explore the UK exclusive Peppa Pig World where you will be transported into the world of Peppa, George, and friends. Picture vibrant green hills with flowers, brightly coloured rides, and play areas. With nine exciting rides that allow visitors to ride on a Dinosaur with George, fly up to the clouds on the Windy Castle Ride and take to the seas with Grampy Rabbit's Sailing Club, there really is something for everyone. Little ones will be amazed to meet Peppa and her friends, splash around in the Muddy Puddles water playpark and run wild through George's Spaceship Playzone.
Lost Kingdom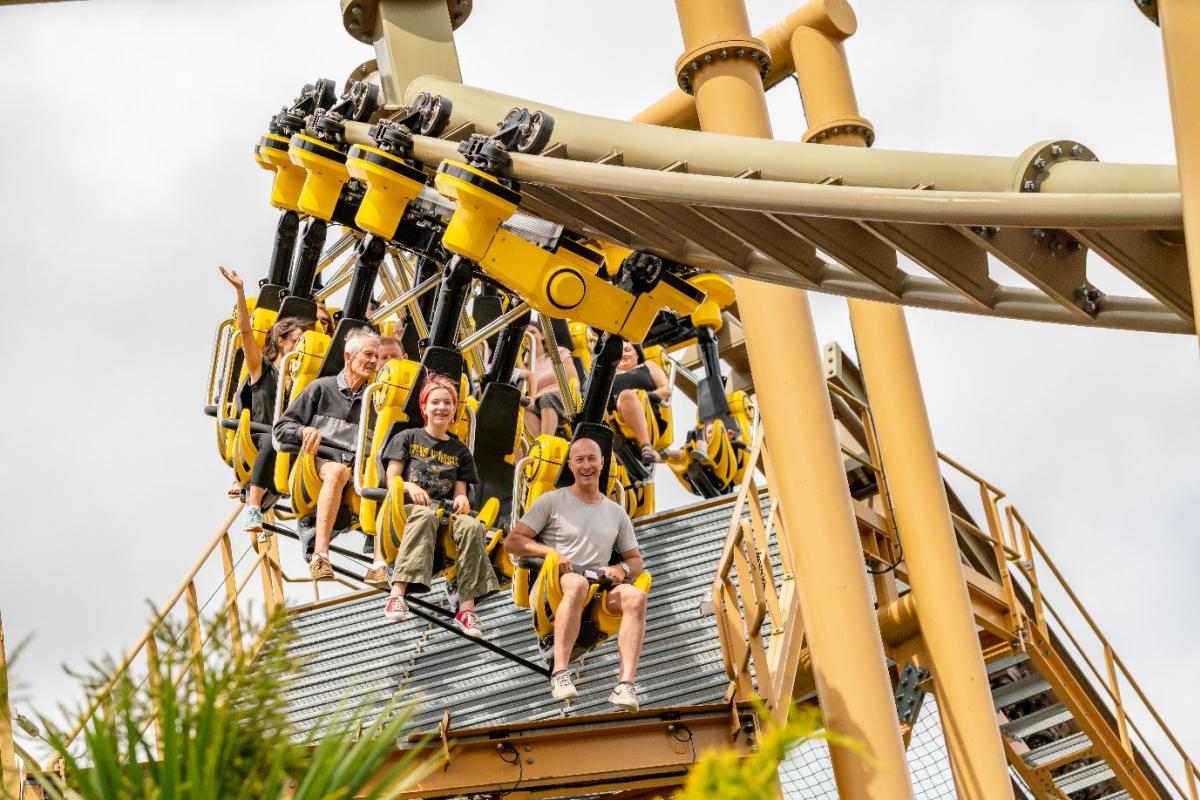 Dinosaur lovers will be eager to explore the Lost Kingdom where 'living' dinosaurs have made their home. Prepare for the Alive! Dinosaur Encounter where you can meet our friendly dinosaurs every day. There are also two thrilling, family rollercoasters; the mighty Flight of the Pterosaur suspended coaster and the roarsome Velociraptor 'boomerang' coaster as well as the Dinosaur Tour Company where you can go on a jeep expedition to spot some dinosaurs!
Meet the Animals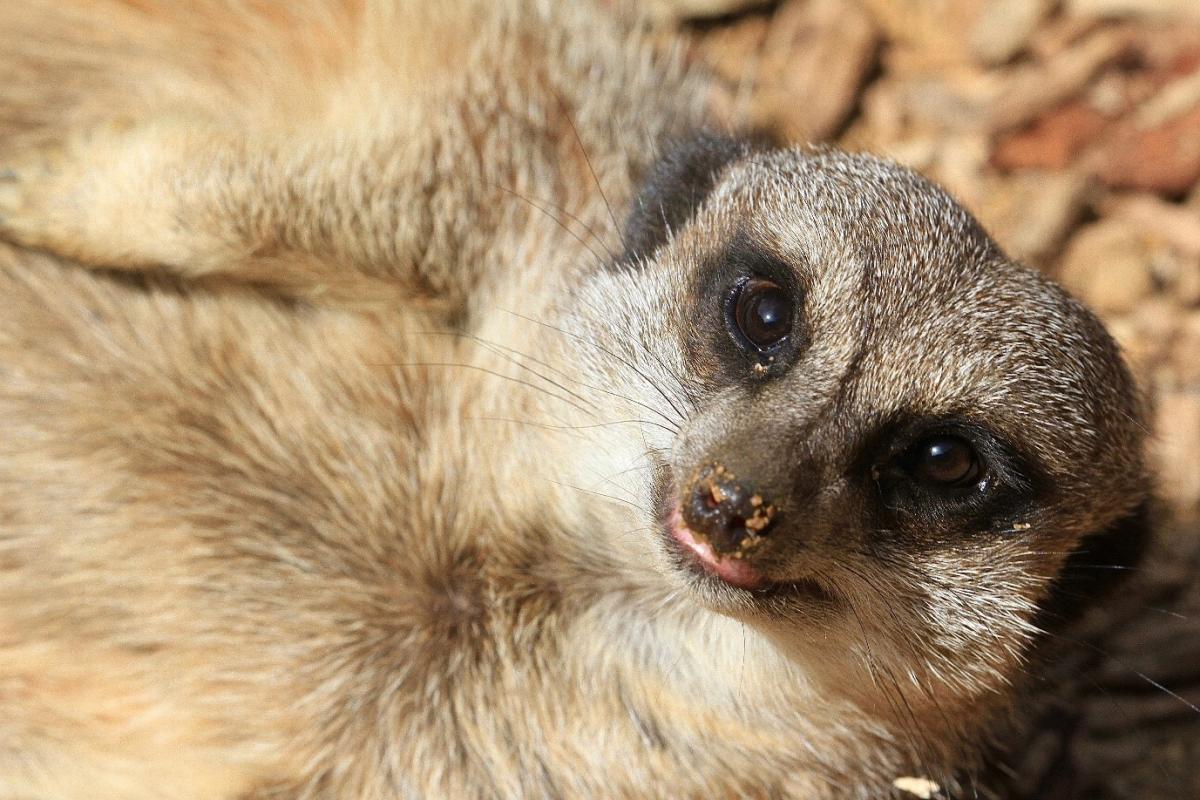 Visit Wild Lands for a change of pace, where you can take a peek into the habitats of a wide variety of animals ranging from the tiny African pygmy mouse to the impressive Savannah monitor lizard. There's a huge walk-through aviary, where visitors will be immersed in a world of beautiful birds, and the nocturnal house that is home to the Fennec Foxes. You can also join the animal keepers for Penguin and Meerkat Feeding Talks during your visits.
Paultons Park's 40th Anniversary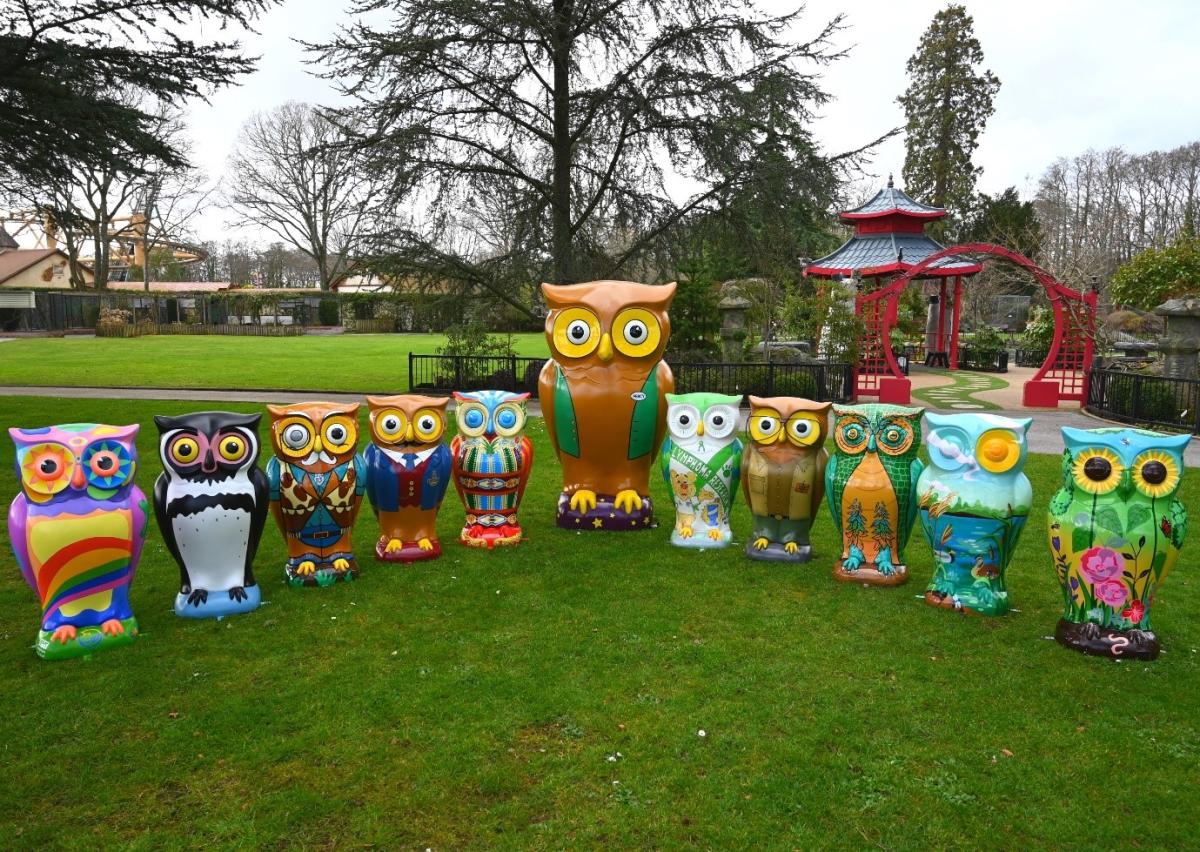 This year is Paultons 40th Anniversary, take part in the Percy Owl sculpture trail around the beautiful grounds. There are 11 owls to spot, how many will you find? Each owl is colourfully decorated to reflect a different area of the park and two of the owls have been kindly designed by Paultons charity partners at Southampton Children's Hospital and The Karen Ingram Foundation.
A trip to Paultons Park really is the BEST. DAY. EVER! Get your tickets now! https://paultonspark.co.uk/tickets/