Doing our bit for the planet shouldn't mean missing out on seeing it and, fortunately for our lovely visitors, there's lots of ways to leave the car behind when you visit the magical New Forest.
Train travel from London Waterloo takes just 89 minutes and, with eight stations serving the entire New Forest, you'll have plenty of choice of where to roam, from the heathlands near Beaulieu Road, to the seaside near Lymington.
Try visiting us by coach - National Express stop at Ringwood and West Wellow, with regular travel from central London's Victoria Coach Station. Remember, too, that many of our towns and villages have bus services that pass through regularly, from nearby cities and towns.
We're also accessible by water, too! If you're coming from the east, make the smartest move we know, and sail in on the Hythe Ferry from Southampton. This brilliant little service takes bikes and dogs free (at the discretion of the Master), which means you can enjoy a real taste of the forest's tranquil eastern side, within minutes of your arrival. Your ferry fare also includes a free ride on the famous Hythe Pier train, or you can walk along it, if you'd prefer.
Our western side is home to Wightlink's fabulous Yarmouth to Lymington crossing, which puts islanders within minutes of our cycle and walking routes.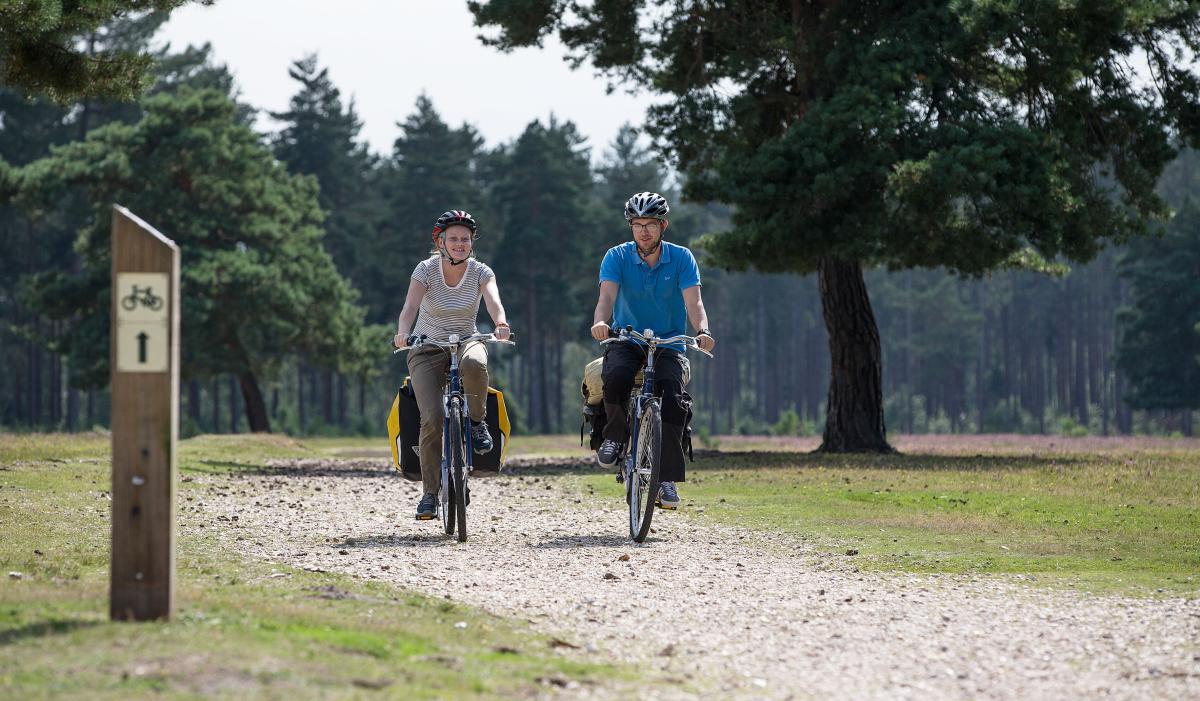 Already on the mainland?  You can cycle here using the National Cycle Network's Route 2 – which goes along the south coast and brings you into the forest from Hythe, connecting from Bournemouth and Christchurch the other way. Cycle Route 236 brings you in from Totton, whilst Route 25 brings you down from North Dorset to enter the forest outskirts via Verwood.
In addition, we have more than 100 miles of off-road tracks to explore while you're here, plus quiet byways, where the greatest hazard is a wandering pony or donkey – perfect for all abilities of cyclists, including young beginners.
No bike? No problem! New Forest Cycling at Burley, Cyclexperience Bike Hire at Brockenhurst, and The Woods Cyclery and AA Bike Hire at Lyndhurst will sort you the perfect ride, as well as supply safety equipment and route ideas.
If you want an easy ride, check out the Old Railway, a nine-miler which follows 'Castleman's Corkscrew'. It's a delightfully-named disused railway line, so called because of the shape it cut across the forest - and in honour of Charles Castleman, who promoted it.
Don't forget, too that you can simply ride into the forest on your trusty steed or, if you'd prefer, one of our riding schools will organise you a trek or hack across the beautiful heathlands or into the woods.
Once you're in the New Forest, look out for the local businesses that have acquired the Green Leaf Award. The scheme builds on our TripAdvisor accolade of being voted Europe's favourite National Park and in the top Ten of National Parks globally.
Green Leaf Awards help New Forest businesses to improve their eco-performance, cut carbon, and promote more environmentally-friendly practises, daily business operations and visitor experiences. They are rated on eight different categories, including responsible travel and visiting, food and local produce, energy efficiency, waste, water and recycling, land use and nature conservation, visitor stewardship and supporting local business.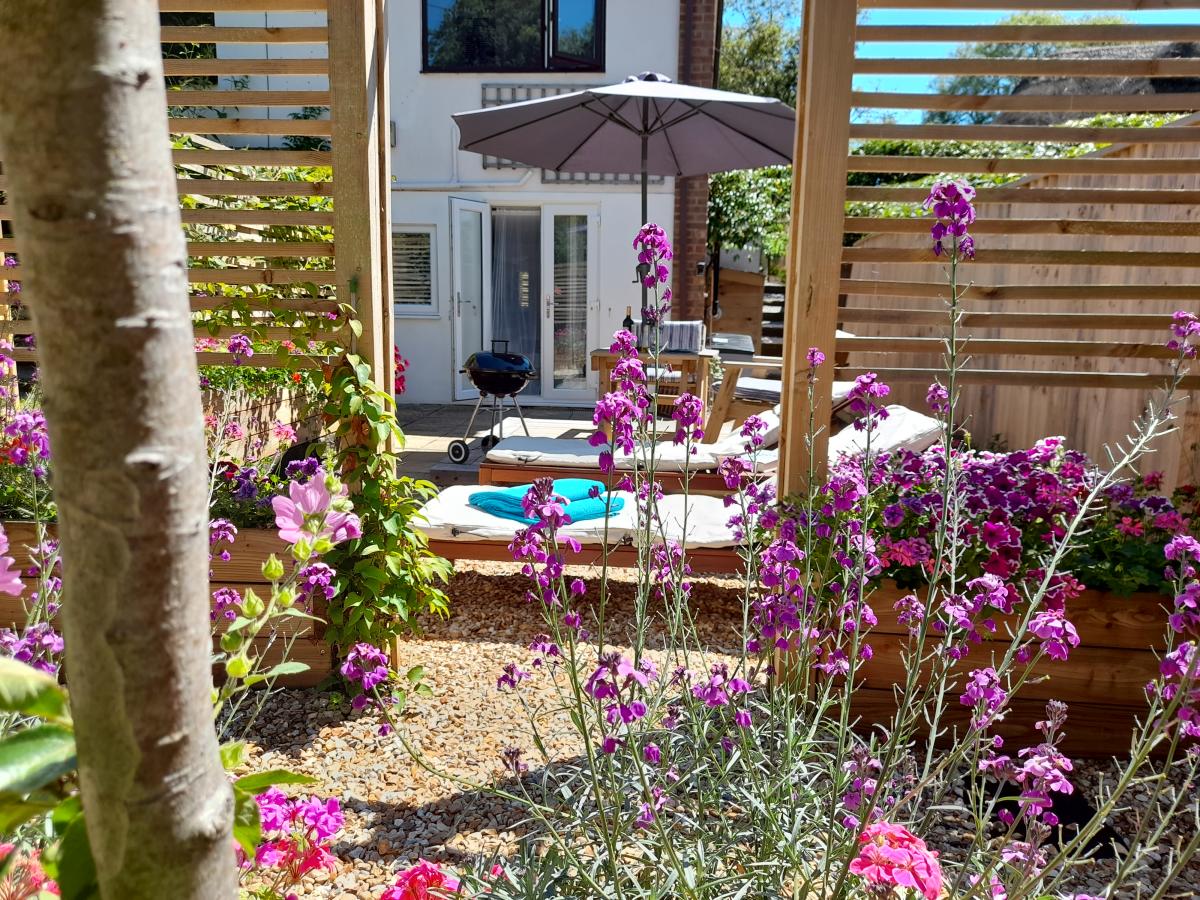 Image - Forest Palms
27 New Forest accommodation-providers have achieved a Green Leaf Award at either Gold, Silver or Bronze Level. If you want to lower the environmental impact of your stay, check out the Montagu Arms Hotel in Beaulieu, Hucklesbrook Farm Holiday Cottages near Fordingbridge, or Cottage Lodge Hotel at Brockenhurst. You'll find plenty of other amazing places to say who have been awarded Green Leaf on our website.
The Award has also been granted to 12 attractions and activities in the New Forest, too, including Paulton's Park; home of 70 fun and thrilling rides and Peppa Pig World, the National Motor Museum at Beaulieu, New Forest Activities and Jaunt-e rental electric bikes.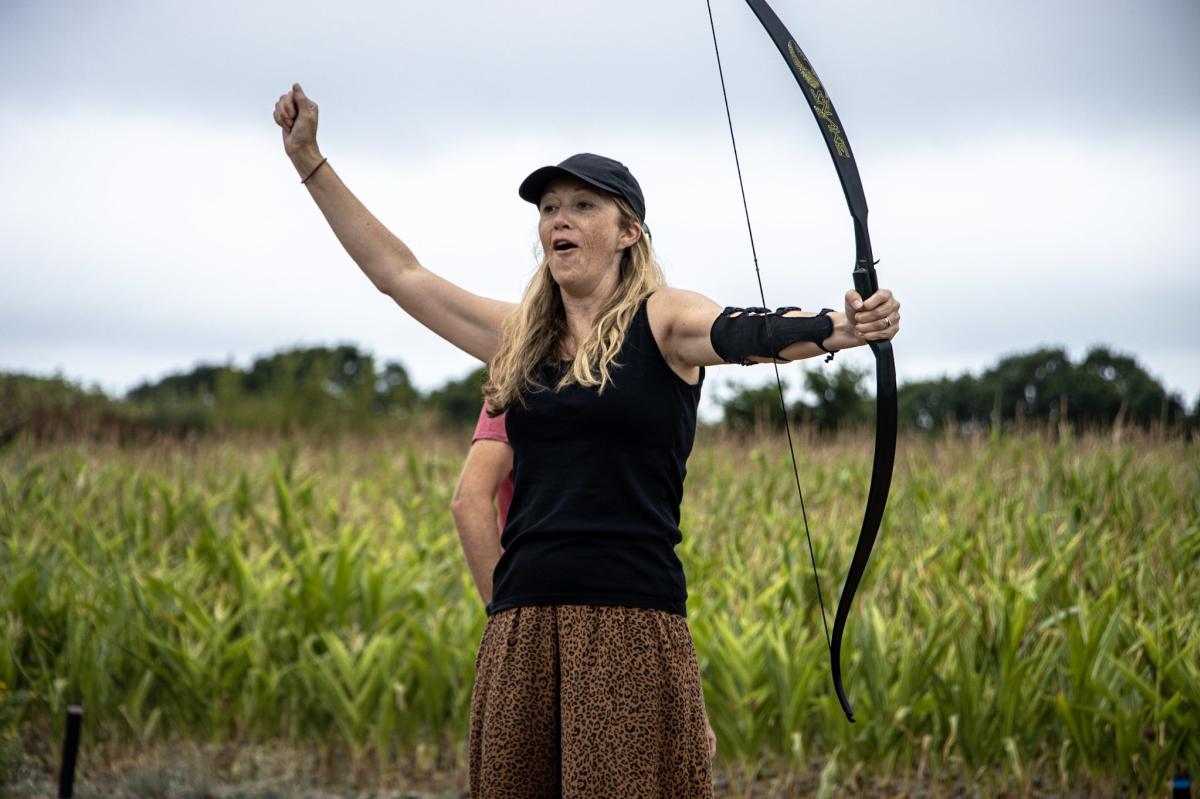 Image - New Forest Activities
Again, there are so many amazing activities and fun places to visit who have also received this environmental award for helping us step more lightly on the planet. Find more attractions and activities who have been awarded Green Leaf on our website and enjoy eco-friendly days out in the New Forest!